Bible School for the Altamirano's
$2,785
of $12.7k goal
Raised by
8
people in 15 months
We are the Altamirano Family and are on the Adventure of a Lifetime!
On July 19, 2014, God started leading our family on a new Journey, one that would challenge us, bring us closer, and take us on adventures we never imagined. We would like you be a part of our journey and help us fulfill God's call to ministry on our family-but first...
We would like to tell you a story...
As Stacey was taking the trash out one afternoon, Nickie drove up, got out of the car and walked toward her. She could tell something was on his mind but hadn't seen that on his way home that day, God had told him that it was time to leave their home in Colorado and move to Germany. Not knowing why, but still wanting to trust God, Nickie said, "Okay God, I'll ask Stacey one question and if she says YES, we'll go." So he said the words she'd been praying for years to hear. "Stacey, let's move to Germany…" he asked. Stacey could only nod and smile through the tears. You see, early in their marriage, Stacey had decided to trust God with wanting to move abroad and instead of nagging Nickie with the idea, had chosen only to pray about it.  As a sign, if God wanted them to live abroad, Nickie would have to ask and provide the location. 
On that seemingly unextraordinary summer day, our lives changed forever
and God put us on a road in which we have been learning to live on faith, trust in His provision and protection and learn to wait on His guidance instead of charging ahead with our best laid plans. God has already tested our resolve to trust Him. In April 2015, after applying for many positions, Stacey accepted a teaching  position at a school in Germany. We were certain that this was our way to get to Germany. Then, within the same week, she gave notice to her school in Denver and the school in Germany rescinded their offer! Knowing that we had to trust God through this, we felt that moving to Paraguay for a time to seek God's will was what our family needed.
A month after school ended and after selling most of what we owned, we packed up 10 suitcases and left for the Heart of South America. For the past 7 months we have been living with Nickie's parents in Paraguay. Nickie has been working various photography and film related jobs to provide for our stay here,  Sofie has been attending a German school and Stacey has been studying German and has been staying home with Lore.
Now we are so excited
to tell you that an opportunity has opened up for us to attend
Bibelschule Glaubenszentrum
, a Bible School in Bad Gandersheim, Germany. We are currently enrolled to start in September 2016 and will be living in the family housing on campus. Bad Gandersheim is a small town about an hour south of Hannover and there are many opportunities to serve in ministry both there and across Germany, a country that is experiencing a time of overwhelming spiritual awakening and need. We are so blessed to have this opportunity to move to a place that God is using to reach so many in Germany.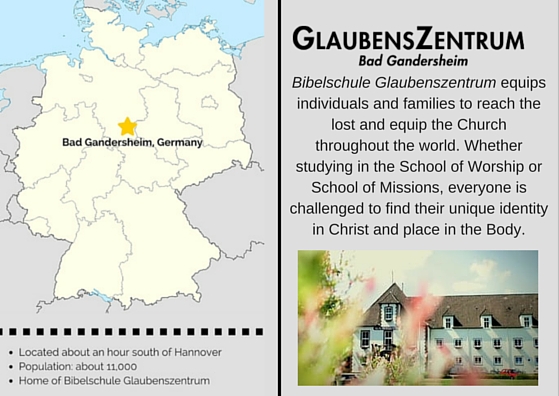 Check out the Bible School for yourself! 
https://www.glaubenszentrum.de/cms/
We are asking you to help us meet our financial need for our first year in Germany. We have until May to raise the majority of our funds in order to meet our initial financial commitments. Our tuition is due in September.
Here are our estimated costs for the first year: (Updated September 26, 2016)
1. Tuition/Room and Board for Nickie & Stacey: $8500
2. Tuition for Sofie & Lore: $2200
3. Health Insurance: $100/month
Paid off:
4. Flight to Germany: $3200
Moving to Germany and following God's plan for us is such an important step for our family. We are leaving the security and familiarity of our life in the US and now Paraguay, but knowing that He is guiding us to something new takes away all our fear and doubts. This may look like a bold and daring move to some, but to us... it is our only option-we must follow our calling and trust God with every detail.
Thank you so much
for helping us make our first year in Germany a reality. Your involvement is vital and through your help, you will also be reaching countless people in Germany!
You can also help by spreading our GoFundMe  Campaign on all your social media platforms and to your family and friends. The more exposure our page receives, the more likely we will reach our goal. Remember, every gift matters and no amount is too small!
Our love and gratitude,
Nickie, Stacey, Sofie, & Lore Altamirano
Matthew 28:18-20
"Jesus came and told his disciples, "I have been given all authority in heaven and on earth. Therefore, go and make disciples of all the nations, baptizing them in the name of the Father and the Son and the Holy Spirit.  Teach these new disciples to obey all the commands I have given you.
And be sure of this: I am with you always, even to the end of the age."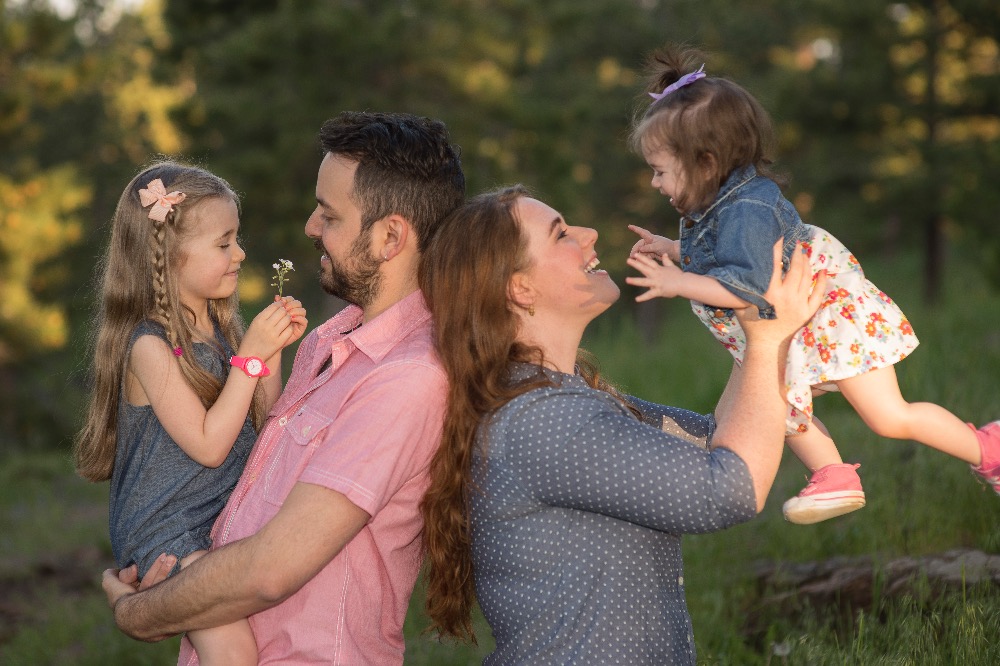 + Read More