23
4
Miss California USA - Richmond, CA
$1,321
of $1,800 goal
Raised by
23
people in 13 months
Hi everyone! I am happy to share that I've been asked to be a contestant in the
2018 Miss California USA pageant
! A good friend of mine encouraged me to apply, and with a little reservation and doubt I took a leap. This being my first ever pageant, I would love to welcome you all and all of your support.
Though many rarely believe me when I say it, I do tend to be a little quiet and reserved most times. Some call it shy, I always say I'm more of a mix between introverted and extroverted. During my early teenage years I struggled with low self-esteem as many girls may have; it is a difficult time of transitioning in life. You're becoming a woman. I spent a large majority of my childhood dreaming, but never felt confident enough to pursue those dreams. Despite my insecurities, I have always been determined to excel academically. Along with finding my voice as a young woman I used my education as my platform to advance myself not only career wise, but also to show myself that I am capable of anything I set my mind to. And though I knew what I wanted to achieve I experienced countless road blocks, the toughest being supporting myself finaincially through college. However, with the support of my family and close friends and constant prayer I graduated with my Bachelors of Arts in Psychology in 4 years. This degree afforded me the opportunity to work in Berkeley, CA serving underpriviledged populations, many of which suffer from mental illnesses, homelessness and psychosocial struggles. Having had this opportunity I am passionate more than ever to puruse a career as a Nurse Practitioner and to continue serving the wonderful population that I work with.
I believe this platform will challenge me to not only be more confident in myself and what I am capable of, but also will give me an opportunity to represent my city Richmond, CA and give a voice to/ encourage young girls who aspire to achieve great things in life. 
The costs of the pageant is $1800, which covers entry and wardrobe for the event. The first $500 is due by the end of next month (June) and the remainder by the end of September. The pageant will be held December 1st - 3rd in Long Beach, CA.
I'm hoping to have as many sponsors as possbile and I hope that you can help; any help is so appreciated! I am also looking for sponsors to offer hair and makeup tips (and possibly style me for the event). And if you know how to walk the runway, I would love those tips too :) So if you're up for it and would like to come along on the journey with me, I'd be so happy to have you.
I have to say, I have some of the most supportive friends, family and peers out there. So aside from any help funding this amazing opportunity, I want to also say thank you in advance to everyone for your encouragement and positivity along the way. I wouldn't be where I am today without the love and support of you all.
So here's to the upcoming Miss California USA pageant and to Alexis Bradley representing Richmond, CA! Thank you guys!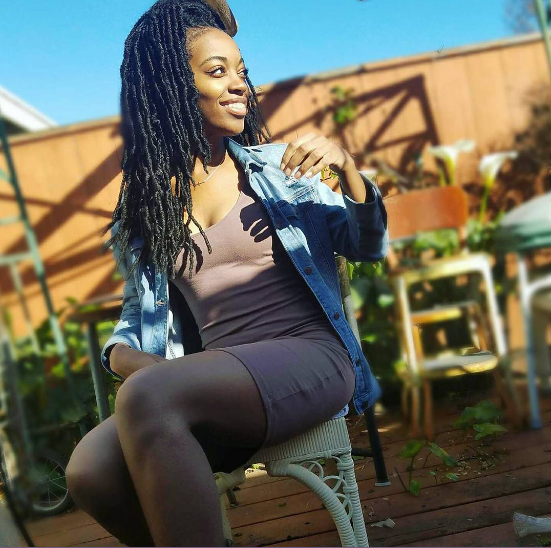 + Read More
Update 2
9 months ago
Share
I can't express how excited I am to have a second article supporting my campaign! Interviewing for this article was amazing and the editor of Berkeley Times Todd Kerr is phenomenal!

Thank you everyone for the continued support. As the pageant gets closer I am working hard to be pageant ready! I'd appreciate it so much for everyone to continue to support, like and share my campaign. Ready to go all in for Richmond, CA at the Miss CA USA pageant! Thank you guys!

And if you're in the Berkeley area, be sure to pick up a copy of the Berkeley Times!
+ Read More
Update 1
12 months ago
Share
Thank you all for your continued support! I've seen nothing but positivity and love and I couldn't be more appreciative. I have reached part 1 of my goal and will be submitting my application and securing my spot for the Miss CA USA pageant! Thank you all!
Please continue to like and share my campaign so that I can reach my end goal. And keep your fingers crossed for me, the next Miss CA USA, Richmond!

And if you haven't already check out the article that was written supporting my campaign in the Richmond Standard :)
+ Read More
Read a Previous Update