First-Aid App with ASL and CAPTIONS
$470
of $8,000 goal
Raised by
8
people in 31 months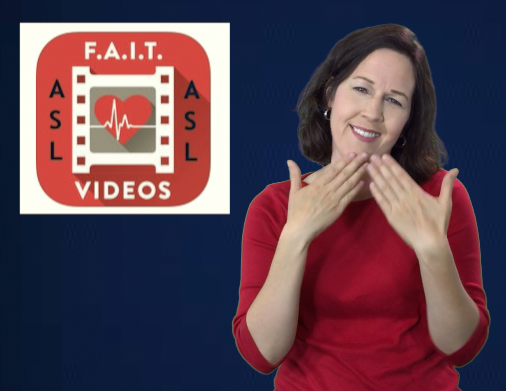 ACCESSIBILITY meets FIRST-AID APP!

Please support this fundraising cause bringing ASL and open captions to this step-by-step first-aid app! THANK YOU!
.......

My husband is Deaf and I have been apart of the Deaf community all my life.  For us, accessibility is not only very important but a must in life.  When it comes to emergency preparedness, we figure prepare now or scramble later; let's just call it a passion. Where the road meets between accessibility and emergency preparedness, it's an automatic winner winner chicken dinner! That is how this app came to be. 

The original app "First-Aid Injury Treatment Videos" was created by TNT First-Aid and includes audio step-by-step instructions along with great visuals to aid the user in helping an injured person when medics are not available.  It is a perfect match made in heaven - their visuals and audio with our accessibility tools and resources!  This first-aid app is a must for the Deaf and hard of hearing community ... and virtually for everyone!  The new app will include the original visuals and audio as well as include ASL and OPEN CAPTIONS! A BONUS feature on this app will include video content such as "Are you okay?" "Where are you hurt?" "I can help you. Is that okay?"  The bonus videos will be a great asset to people who don't know how to sign but need to communciate with the injured person, who is D/deaf or hard of hearing. 

This app will be a great resource for everyone because, as we know, in a disaster situation the unexpected is what we need to expect!  Because of that, we don't know who we will be helping or who will be helping us!  Will our ears be plugged from heavy debris?  Will we loose our hearing in the wake of a blast? Will a D/deaf individual be assisting you in an injury?  Are you or your family members D/deaf or hard of hearing? Although the 'what ifs' are endless, the worry doesn't need to accompany the traumatic situation! This app could save you and your loved ones!

PLEASE HELP FUND the creation of ACCESSIBILITY to this FIRST-AID APP!  We need YOUR HELP!  

The funds will cover the costs of translation, video work, captioning services, and video editing.

THANK YOU!!!

https://Facebook.com/HiyaSusieQ
https://YouTube.com/HiyaSusieQ
https://Instagram.com/HiyaSusieQ
http://www.SusanLayton.com

https://Facebook.com/tntfirstaid
http://www.TNTFirstAid.com

+ Read More