Get Chris CrossFit Level 1 Certified
$390
of $1,000 goal
Raised by
8
people in 54 months
Thanks for checking out my CrossFit Level 1 Certification Campaign!  
When 2014 began, all I knew about CrossFit was that there was a competition on ESPN every summer and that it looked like some crazy intense workouts... but also looked fun. I did the
benchmark workout Fran
 in early February and it truly changed my life. One result of Fran was the creation of my blog, 
ifailedfran.com
. 
WHAT IS IT?

The Level 1 Certificate Course introduces the methodology, terminology, and movements foundational to CrossFit. The course is comprised of lectures, movement "break out" sessions for hands-on practice, and workouts. These elements enable participants to better apply the program for personal use and to begin training others with CrossFit. The L1 course costs $1000.
L1 courses fill up quickly. My plan is to raise the money (a downpayment is required) and aim to take the course in late 2014. 

WHY GET MY L1?

Three main reasons. 
1) Myself - Having this certification would be formal bolstering to my own self-learned fitness education. The CF L1 would give me more fundamental understanding to improve my personal training and growth, helping me reach levels that would otherwise be unobtainable. Knowledge is power. 
2) Others - My blog gives me a platform to share my voice with the world. It fuels me when other people say they can relate to my experiences, my trials and tribulations with my CrossFit journey. That's why I write, to share and connect.  The L1 will allow me to provide YOU with better information, hopefully helping you on your journey. 
3) Advocacy - I worked in the nuclear power industry for over 6 years and dealt with constant misinformation and general public fear from fanatical lies served as "truth". CrossFit experiences the same stigmatism. I became a part of the CrossFit advocacy when my
post in response to CrossFit hate
 went viral. I feel it is my duty to promote the truth, both positives and negatives, about CrossFit. The L1 Certification would add a more authoritative air to my words.
HOW CAN YOU HELP?

Have you read an article of mine and liked what I had to say? Have you shared it with others via social media? You've already helped me, so thanks!
Do you see all those boxes that say donate?  That's how you can help even more! 
WHAT'S IN IT FOR YOU?

You mean besides helping a nice guy reach his goals and be able to then go help others reach their goals? =) I've created a few Rewards for those wishing to contribute to my cause. Basically, if you help me with my cause, I will help you with a cause of your own.  Just make sure you check out my
guidelines
.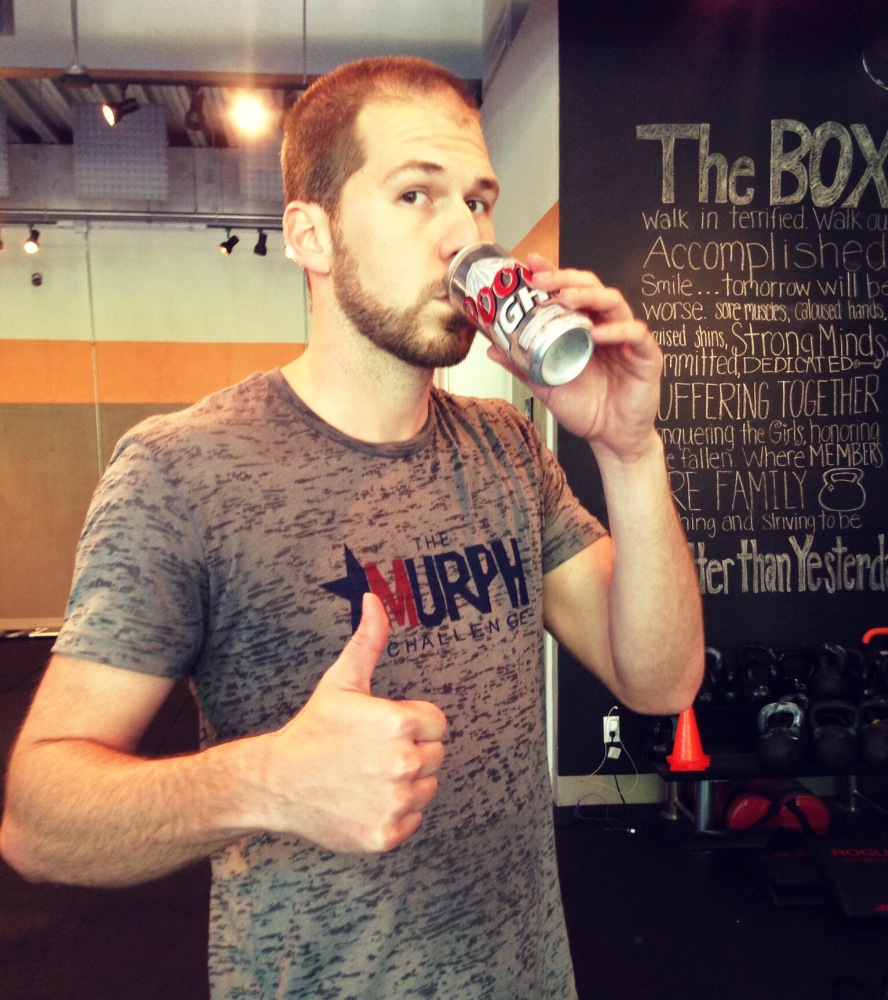 Thank you so much for taking the time to read. I hope you have enjoyed my blog posts of me sharing myself with you. I truly am appreciative of everyone that takes the time to read and especially interact with me via comments or various social media. 
I hope you will donate to my CrossFit Level 1 Certification campaign! Thanks! =)
-Chris (ifailedfran)
+ Read More
Update 2
46 months ago
Share
Now it's 2015 and just as soon as spring gets here, I'll head to CrossFit Mayhem to get certified. I still could use any and all support you'd like to provide! Thank you all very much.
+ Read More
Update 1
48 months ago
Share
Hey guys! I've decided that it is way too hectic at the end of the year to devote a weekend to this certification. I will be taking this course in Spring 2015! I would still appreciate any support you could give!
+ Read More
Read a Previous Update
Be the first to leave a comment on this campaign.