Montford Point Memorial Campaign
$7,975
of $8,500 goal
Raised by
84
people in 21 months
Mgysgt James Carr
for National Montford Point Marine Association, Inc
JACKSONVILLE, NC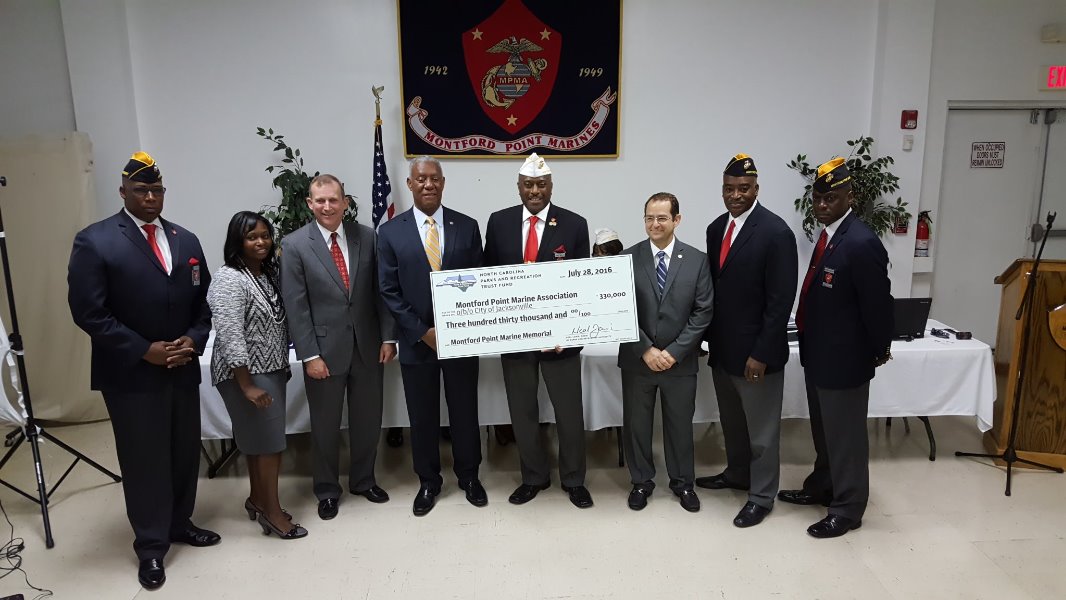 Brief History;
There is a long list of websites which tells the stories of African Americans
National Website
in segregated New River and Jacksonville North Carolina during 1942.  Unlike the Navy which made an effort to address the inclusion - though in relatively small numbers and mainly steward roles, Maj Gen Holcomb (then Marine Commandant) resisted. Eventually the country & the Corps yielded to the Fair Employment Practices Commission and signing of Presidential Executive Order 8802. The pressing need to engage more troops to the pacific, the formation of black units began to emerge. When integration in the Armed Forces became a reality via national legislation, approximately twenty thousand Black Marines received "boot training" at Montford Point Camp from 1942 to 1949.
Ultimately after standing on the shoulders of so many before them - the legacy of those who trained at Montford Point ended as quickly as it began. President Harry Truman in an effort to expand on the de-segregation of America established  Executive Order 9981.
This memorial is in tribute to these historian, who paved the way for those that followed

Click the link to view our efforts;
Preserving the Legacy
+ Read More
SSgt Arthur McBeath (R.I.P.) and thank you for your service and sacrifices.
+ Read More
In loving memory of Brother Arthur Earl McBeath (Sep 14, 1967 - Jan 13, 2016
+ Read More