Save our family from being completely torn apart and having to endure even more hardship at the hands of the Canadian legal system.
In March of 2012, our 18 month old Ezekiel Jasher Stephan tragically passed away leaving 4 year old brother, Ezra, 5 month pregnant mother, Collet, and his father, David (myself), to mourn his passing. Unfortunately since this tragic event, the situation has drastically escalated and now our family needs your help. 
It all began during the last few days of February 2012, when our beautiful little Ezekiel came down with what appeared to be croup. By the end of the week, he had completely overcome the illness and seemed to be in recovery mode. In the days following, Ezekiel was taken into public again (church, his big brother's pre-school class, etc…), but when his energy levels began to decline, it appeared to be too much, too soon. It was at this point that we decided to put him on bed rest watching his favourite cartoon "The Backyardigans", while his energy returned. However, towards the end of the week his energy began to decline again as he appeared to be developing the early onset symptoms of the flu. Before the symptoms could be fully manifest, we put to use some natural remedies such as immune boosting vitamins, herbs, essential oils etc…. keeping the illness at bay. Over the next few days Ezekiel seemed to be mostly content, watching his favourite cartoons, cuddling with either myself or my wife, using signing to communicate when he wanted something, all while experiencing only a few minor symptoms of the illness; mainly fatigue and body aches and yet no fever, cough, runny nose, vomiting or diarrhea that is common with the flu.
On Monday March 12th, after about 5 days of no progression with either the illness, or Ezekiel's recovery, Collet solicited the opinion of a close friend who is a registered nurse. Her friend came over to our home - which is a 30 minute drive from the nearest hospital or clinic - where she proceeded to check Ezekiel's vitals. Everything came out clear. After having a brief discussion, my wife's friend suggested that she look into the symptoms of meningitis, due to a known case a couple weeks prior. Collet did so and when I got home from work that evening, she briefed me on the possibility that the body aches and fatigue that Ezekiel was experiencing may be caused by viral meningitis or the flu. She indicated that the only way to confirm would be to have a doctor subject Ezekiel to a spinal tap (lumbar puncture), which given the lack of overall symptoms that he was experiencing, would not likely happen. But if so, it may be putting Ezekiel in harms way from this risky procedure that, even if it confirmed viral meningitis, there would be nothing that could be done to treat the virus other than boosting his immune system. With viral meningitis now being a possibility, we talked it over and came to the conclusion that if anything changed for the worse we would drive Ezekiel in to the nearest hospital, whether or not we thought it would prove worthwhile.
The next day, things did change, but for the better. Based on the possibility of viral meningitis, we had increased the amount of natural remedies for Ezekiel. We even took it a step further and as a precautionary measure, purchased some immune boosters from a naturopathic doctor that she recommended for viral meningitis. Ezekiel responded well and by early afternoon he was more active than he had been in a week. By later afternoon, the body aches appeared to be gone as he became relaxed, appearing to be symptom free of the illness altogether. By around 5pm he went down for a nap, getting the best rest that he had had in a while. At this time my wife and I were relieved as after a week of being sick, Ezekiel was finally better. Collet, who had not taken any time to herself in over a week felt comfortable enough at this point to go to a women's church activity that evening, leaving the boys home with me.
Just after 8:30pm, after checking in on Ezekiel periodically, I discovered that while he was still having a restful sleep he appeared to have a slight irregularity in his breathing pattern. This seemed to be of no great concern as it was minor in comparison to the croup he had overcome just 2 weeks previous, but was still somewhat alarming as for the past few hours he had appeared completely symptom free. Upon hearing about this, my wife came home early and as the breathing irregularity continued, we discussed taking Ezekiel to the hospital while trying to figure out what was going on. Before we had a chance to determine what was going on and what to do about it, our confusion turned to panic as in a few short moments his condition escalated from a slight breathing irregularity to him not breathing at all. My wife administered CPR while I phoned 911 and attempted to explain our rural location from the county signage outside. Upon coming back into our house, I discovered that Ezekiel was breathing on his own again and everything appeared to be fine. Confused and not knowing what to do at this point, I was instructed to phone 911 again if anything changed. We didn't know what was going on. Did Ezekiel aspirate on some of the liquid herbs that we had given him to help improve the breathing? Why did he seem to be fine now? Amongst all the confusion, Collet and I decided to take Ezekiel into the hospital regardless of what was going on.
At approximately 9:30pm we laid down the seats in the back of the SUV and loaded up both Ezekiel and his older brother Ezra and started down the road with Collet lying in the back with them. About 1 minute into our drive, Ezekiel stopped breathing again and CPR was administered by my Wife, while I phoned 911 and once again explained our rural location. An ambulance was dispatched from the nearest hospital in Cardston, about 30 minutes away to intercept us on the highway. We sped along down the gravel road, passing through the village of Glenwood about 3 minutes into the 911 call. Months later we were to discover that at this point, we were driving within a few hundred yards of a fully equipped ambulance with 2 local paramedics that were available for dispatch, but who had not received the call. About 15 minutes later and Ezekiel still not breathing, we met the ambulance that had been dispatched from Cardston only to later find out that Alberta Health Services had not fully equipped the ambulance with all the proper medical instruments, the intubation tube that was necessary for our son on that tragic night being one of them.
After making it to the Cardston hospital and being somewhat stabilized, it was determined that Ezekiel would have to be airlifted to Calgary Children's Hospital due to his severe condition resulting from oxygen deprivation. This would normally have been a fairly simple procedure, however a snowstorm had just started to blow in which made it so that they would have to transport Ezekiel by ground for 45 minutes to Lethbridge and then he could be airlifted from there. My wife and I were left to go home, pack a bag and drive up to Calgary Children's Hospital. About two and half hours later, we beat the STARS helicopter to Calgary. When Ezekiel hadn't made it there in time, we were left assuming the worst had happened. Finally by about 2am we were able to meet with paramedics and doctors that had attended Ezekiel during transport, only to learn that his heart had stopped for a 45 minute period during transport and that he didn't have much hope of making it through the night. My Wife and I attempted to go to sleep, waiting until the morning when we would get to see Ezekiel…if he made it through the night.
After a few failed hours of attempted sleep, Collet and I got up to the exciting news that Ezekiel had made it through the night. Little hope was given, but we had more hope than we had the previous night. That excitement soon faded as we were inundated with doctors who needed us to recount the entire situation… and then it was the Child Protection Service agents…. and then the neurologist… and then the pediatrician… and then it was the Calgary Police and the RCMP, who then had to put us on hold until they figured out who's jurisdiction the investigation fell under. We saw very little of Ezekiel that first day that he was on life support. All the while the doctors felt that he would pass at anytime. Being extremely sleep deprived, stressed and torn beyond belief, those 2 days began to be the longest days of our lives… but it was only the beginning. We ended up waiting for an extremely long time for the police to meet with us. Finally by midnight my wife was able to meet with the RCMP detective and by 4am the next morning, we were finally done being interrogated. We were now into day 3 and running on a few restless hours of sleep and expecting Ezekiel to pass at any moment.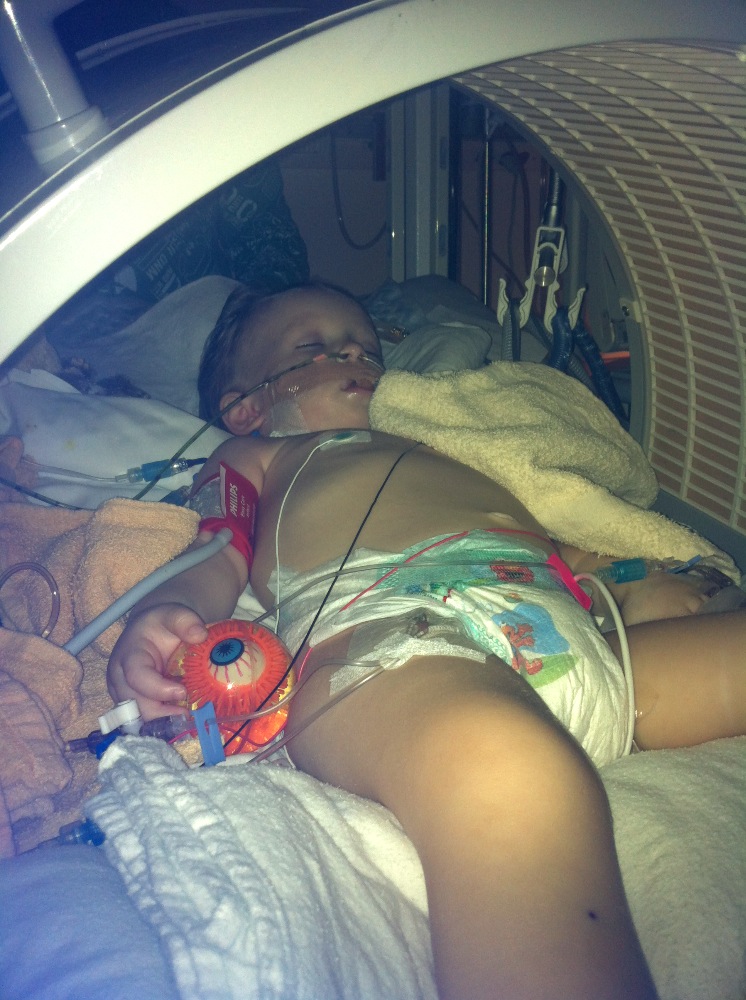 The next morning we woke up, still extremely sleep deprived, but excited to see Ezekiel. We were finally able to spend some time with him and surprised that against all indications, he had pulled through for this long. We hoped for a miracle. However, this hope was shattered as we learned from the doctor that Ezekiel had no brain activity and that there was really no chance of recovery. Then Child Protection Services showed up again, this time wanting an interview with 4 year old Ezra. It was at this point, after observing what Collet and I had to endure the day before, that the hospital social worker took it upon herself to escort the CPS agents out. Against all odds, we were not willing to give up on Ezekiel. Having been assured that there was going to be no improvement via conventional means, I met with the attending doctor and received approval to use alternative treatments in an attempt to promote healing and stimulate brain activity. We were given less than 3 days to put it to the test. 
We received a lot of support from friends in the natural health industry and were able to employ quite a few natural alternatives both intravenously and orally and we saw improvements. The medications were beginning to be reduced and the medication that was required to keep his heart beating was substantially reduced to about 10% of what was previously required to keep it going. The doctors were no longer telling us that he may not make it through the day or the night. All tests showed that his heart and other organs were healthy… not normal for a heart that had stopped for 45 minutes and organs that had all been severely oxygen deprived. The doctors even had the audacity, while we were working toward and hoping for a miracle of recovery, to ask if we wanted to donate his organs when he passed. At this point, we truly felt that things were looking up. 
Sadly, our time ran out. Under 3 days was not long enough and we never really felt that it would be, but it was all that we had and we gave it our all. Though we had seen improvements we were no longer allowed to utilize the natural therapies. His brain function had not returned and as had been previously suggested days before, life support was removed. Our beautiful little boy was no longer with us. Ezra no longer had his best friend.
Our home became quiet. Absent of the laughter and sounds of playing children that it was once filled with. We were devastated. Life was not the same and we realized that it would never be the same. We had all lost a part of our lives that no matter how hard we tried, it could not be replaced. We would never be complete as a family again.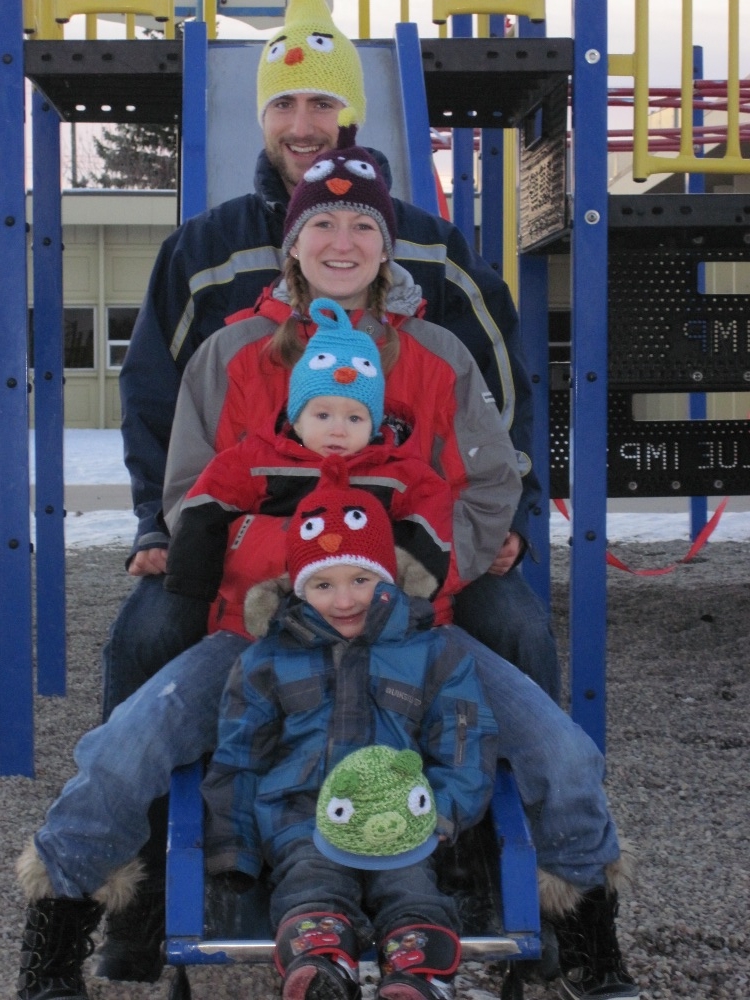 The next few months were like a bad dream, always hoping that we could just wake up and have everything go back to normal. We were tormented with so many questions…What had caused Ezekiel to stop breathing? Had we taken him to the hospital earlier, would the doctors have taken the necessary time and recognized the potential issues that we had somehow entirely failed to see? If they had, would it have changed the outcome or would it have been too late? Would things have turned out differently had AHS dispatched the ambulance from Glenwood, less than 5 minutes down the road rather than from Cardston, 30 minutes away? Would things have been different had the ambulance dispatched from Cardston been properly equipped? Had there not been a poorly timed snow storm, would Ezekiel's heart have stopped for 45 minutes during transport? Had we been allowed to proceed with the natural remedies for a longer period within the hospital, would we have received the miracle that we were so desperate for? We dwelled on these questions as if the answer to any one of them would somehow have brought him back. Reality was the hardest thing to face, and when we had the rare opportunity to dream of him, we wished we could go back to sleep and continue the dream indefinitely. 
Seeking for closure, we paid to receive the autopsy report, hoping to have some of our questions answered. Eight months later we received it and it only brought more questions than it did answers. There appeared to be nothing conclusive. Rather just the "opinion" that Ezekiel passed away from bacterial meningitis and a right pleural empyema (lung infection). Which one was it, if any? If it was bacterial meningitis, then why did he not have any of the severe symptoms of it leading up to his passing? No seizures, fever, vomiting, loss of hearing and vision, nothing that seemed consistent with the typical passing that occurs from bacterial meningitis. If it was bacterial meningitis then why were the doctors unsure about what Ezekiel passed from after learning of his symptoms? Why could we not get any clear answers while in the hospital? It appeared that the autopsy report only served to add fuel to the possibility of incriminating charges that we could face. However, as months passed and knowing that we had done our best as parents, this fear disappeared. 
At one point we considered legal action against AHS for their shortcomings that may have resulted in, or attributed to the passing of Ezekiel. We felt it would somehow make restitution for our situation as well as hopefully incite change so as to ensure that someone else would not fall victim to these same issues. We learned that the issues we faced on that tragic night were not exclusive to our case and that 
many others were needlessly suffering due to similar AHS shortcomings and that nothing was being done about it.
 After careful consideration, we could not follow through with legal recourse as we came to the realization that this would just further drag out and add to our pain by having to relive this tragic scenario over and over, and that no matter the outcome nothing was going to bring Ezekiel back. Sadly, what we were attempting to avoid most was about to force its way into our lives.
Nearly one year after the passing of Ezekiel… Collet, myself, Ezra and our 7 month old son, Ephraim were learning to cope and get back to everyday life as much as we possibly could. I was back to business as normal, traveling from time to time. My wife was getting back on schedule with educating Ezra at a young age and Ephraim was just getting to the age where his personality was beginning to shine through. Life was beginning to be fun again when out of the blue, everything turned upside down.
It was on a Monday that I made the call to the Raymond RCMP station, returning the message that had been left on the back of an RCMP business card that had been tucked into my front door over the weekend. Upon talking with the Sergeant, he indicated that he needed to meet with Collet and I the following day, and that the Crown had made some recommendations. Recommendations?? Since when does the Crown make recommendations? Our curiosity was piqued. In fact it was more than piqued, it was almost unbearable. Our stress levels were through the roof. If it wasn't for the fact that the Sergeant was about to be off for the day, we would have immediately made the 50 minute drive there just to get it all over with. The next day, February 12, 2013, we met with the Sergeant who failed to discuss with us any recommendations from the Crown, but rather caught myself and Collet entirely off guard when he proceeded to charge us with "Failing to Provide the Necessaries of Life", a charge similar to manslaughter.
We were extremely confused and didn't know how to respond. If we were such bad parents, why hadn't Child Protection Services taken Ezra from us after there initial investigation? Were they now going to take Ezra and Ephraim from us? Do we go public with this, or do we close up and give in to the extreme embarrassment? We had so many mixed emotions and hardly any time to contemplate what to do when out of necessity, we became reactive to the many calls of friends, family, community members and news reporters from across the country. We became famous that week, and for all the wrong reasons. We were painted in a really negative light, being made out to be neglectful parents that would just leave our son to die. All as a result of the RCMP press conference that had taken place the morning following the charges, making the news from Vancouver to Toronto.
Needless to say, we did not celebrate Valentines day that year. We didn't celebrate anything for a long time. We were absolutely devastated and any healing that had taken place over the past year completely vanished. Frequent reflection of the happy memories we had of Ezekiel were replaced with reliving that tragic situation every day, multiple times a day, trying to identify what we had done wrong as parents that would warrant severe criminal charges. We were worried about what would happen to our boys if we were to be convicted and sentenced to jail. Up to 5 years in jail! To add insult to injury, we were now stressed with our finances as we now had to come up with a retainer fee for a lawyer.
If it wasn't for our faith in God, the support of the local community and church, our friends, family and many others that heard about us from the news but had never even met us prior, Collet and I would have never gotten up from this blow. Within just over a month, a petition was started and many phone calls were made to the RCMP and the MLA's in an attempt to have these charges dropped, all to no avail. A fundraiser was planned and carried out by our local community. Falling on the one year anniversary of Ezekiel's funeral, we held it in his memory, making it family oriented with all of the activities that Ezekiel would have enjoyed, including various bouncy castles and a "Backyardigans" cartoon corner. Many local businesses within a 100km radius, upon hearing about our plight, donated items to our concession and silent auction. As a result, we had great success and were able to come up with enough money to pay the lawyers retainer fee.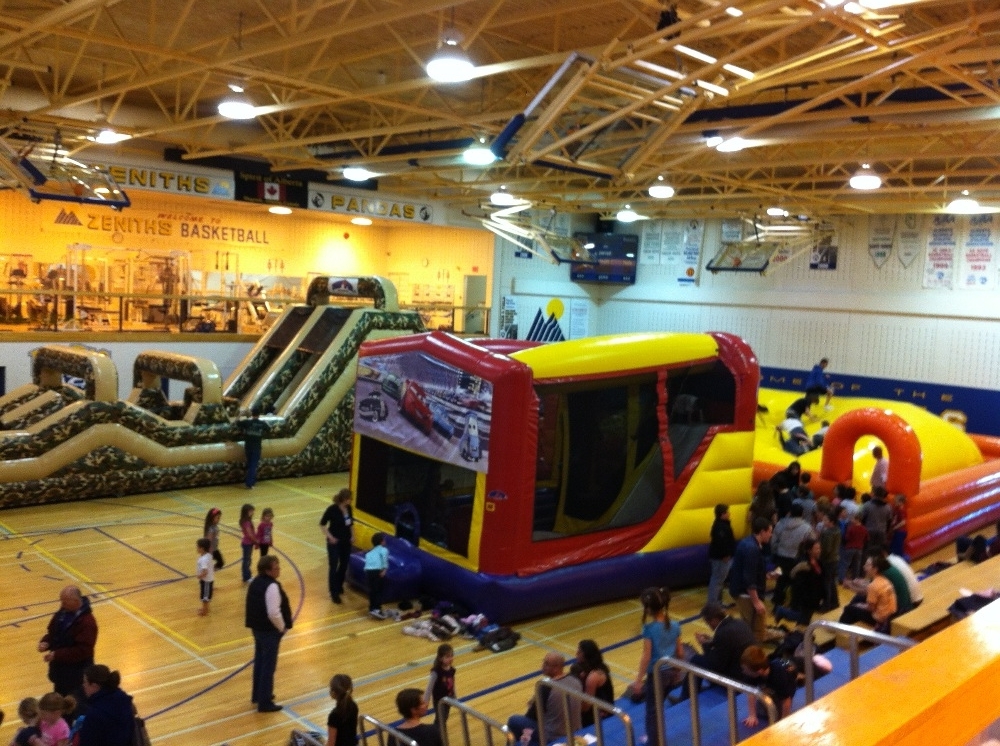 As time went on, we felt bad having to rely on the community to help with the lawyer fees. So on top of saving money each month, we began to sell things that we did not absolutely need as a family in order to cover the legal costs on our own. Selling things like our quads, which was quite hard to explain to our 5 year old Son why we had to sell them. Tears were shed. Next was our motorhome, the vehicle that had been instrumental in creating so many family memories with Ezekiel the summer before he passed.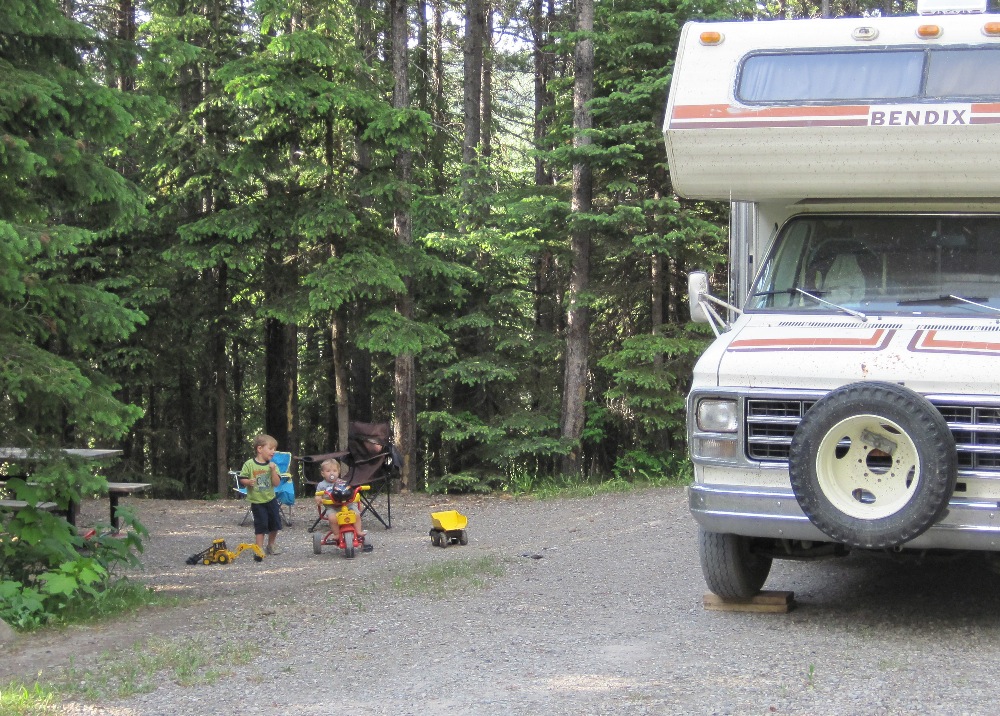 Next we will be selling our commercial lawn mower, our family vehicle to downsize, and various items such as my wife's rarely used mountain bike, waterproof camera etc. 
There is a sense of pride that comes in not having to accept help from others, and though we have been able to thus far keep up with the lawyer fees since the initial fundraiser, we are quickly approaching the time that we can no longer do this on our own. Our savings have been completely depleted and the only influx of funds will come as a result of selling the above mentioned items. Unfortunately the reality in this current legal system is that your innocence being proven is largely dependent on the quality and expertise of your lawyer. If it wasn't for the fact that this involves my family, that losing one child is painful enough and I can't handle the thought of losing my other children, that Collet is currently 7 months pregnant with our 4th child and that I can't bear the thought of losing this child at such a young age, if it wasn't for all of this, I would take a chance on a discount lawyer. If it wasn't for all of this, I wouldn't have gone through the painful process of writing this. But this isn't about me, it is about my family. It is about keeping our children from being split up and tossed around in the foster care system throughout their most crucial years, while their loving parents are stuck behind bars. It is about ensuring that my children are raised, from day one to the time they are grown up, in a loving home with parents that are willing to put their kids before all else. As much as it hurts to ask, my family and I need your help.
The first of what may be a few trials is fast approaching and will span from June 2nd to June 6th at Fort Macleod, AB. As this will consume a large amount of time on behalf of our lawyer (who has been so gracious to have previously granted us concessions to lighten our load), by the end of this week we will need to have come up with approximately $20,000 - $25,000. Your financial support and sharing of our story will not only be greatly appreciated, it will make a huge difference in saving our family. Please help!
Sincerely,
David Stephan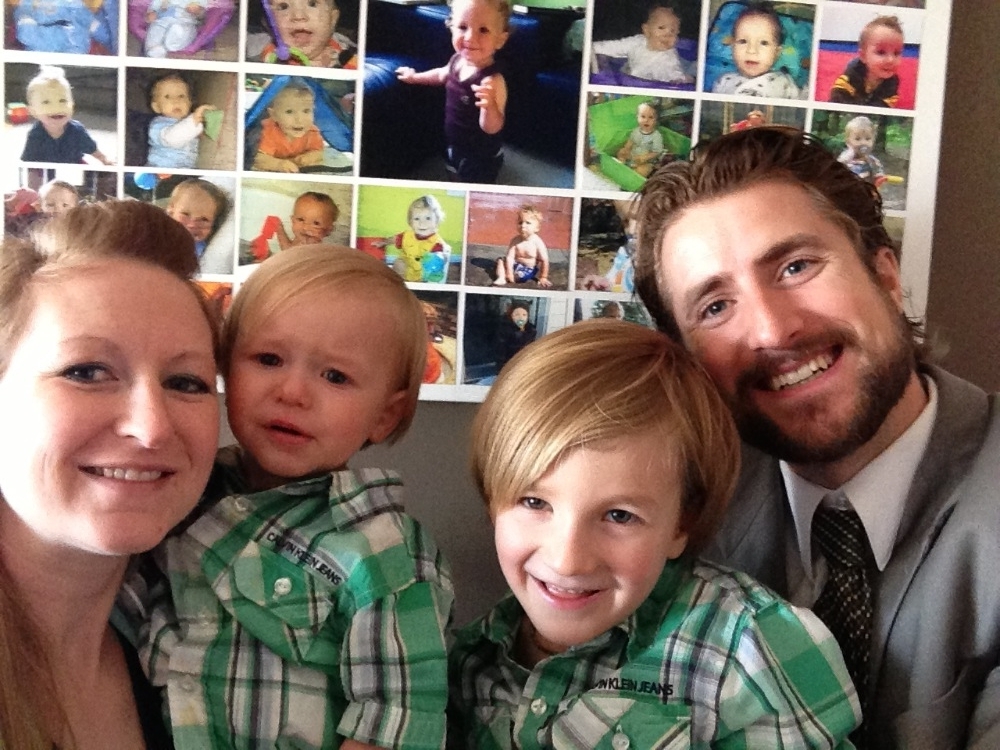 A recent photo of Collet (7 months pregnant), Ephraim, Ezra and David with Ezekiel in the background.