Saving Jasmine
$4,000
of $4,200 goal
Raised by
20
people in 63 months
If you're wondering what "Saving Jasmine" is about, then we're going to tell you.
Jasmine is affected by an uncommon emotional/behavior disorder known as
Reactive Attachment Disorder
. For the last six years, I have been seeking treatment, counseling, medicinal, homeopathic, and any other kind of help I could find to try to bring this beautiful, super intelligent little girl into some form of normal life.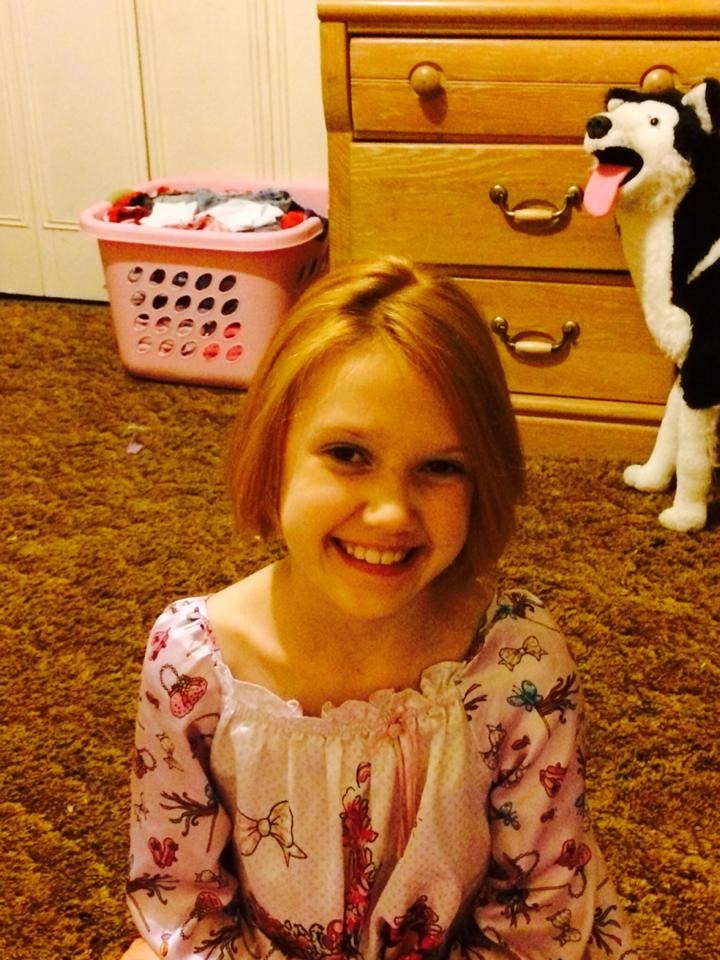 The following is a
quoted
excerpt from Jasmine's latest assessment from the
Center for Attachment Resources and Enrichment
:
"Jasmine's scores ... indicate that Jasmine has a severe Attachment Disorder with a defiant (ambivalent) subtype of attachment problems. Jasmine is quite severely disturbed and will most likely require an out-of-home placement due to her violent behavior which makes her dangerous to family and peers unless the proper treatment is obtained. Children with these scores are persistently oppositional and defiant...
 ...children with the evasive (anxious) attachment subtype have fear as their predominant emotion, particularly fear of abandonment. These children use behavioral strategies that are designed to keep them from ever having to experience fear. They often act afraid when they are actually sad and angry. Evasive (anxious) children tend to be more persistent liars than are other subtypes. These children have a greater need for closeness with others than do children with the isolate (avoidant) or defiant (ambivalent) subtypes of Attachment Disorder. Therefore, they commonly intrude on adult space, chatter nonstop in an attempt to include themselves in conversations and try to make friends by either manipulating or buying friendships. These children seem to have lost a sense of who they truly are and don't produce real emotions. Their moods are highly unpredictable and their lies about what they are feeling are so prevalent that they seem to lack the ability to truly know how they feel. Their primary thinking error is that no one will love them for who they truly are so they must constantly change themselves to be who they believe others seem to want them to be. These children are never openly defiant but instead are extremely passive-aggressive. The little negative things they do all day long seem to drive their parents to the point of wanting to kill the child while being unable to point out any one thing that their child has done wrong. These children are skilled at being superficially charming and overly friendly with strangers...
  ...children with the defiant (ambivalent) attachment subtype express their predominant emotion of anger/rage openly most of the time. There is little guile to these children. They use the rage and anger to keep themselves from having to experience the fear, sadness, emptiness and loneliness that lurks just below the surface. These children have no regard for the consequences of their actions and engage in dangerous behaviors when something happens that brings them more in touch with these underlying emotions. They are most likely to be obsessed with blood, violence, and gore than other subtypes of attachment disorders. These children are quite destructive with their belongings as well as the belongings of others. They manipulate others and try to make them feel guilty, and are only affectionate when they want something. These children truly lack the ability to give and receive affection. They often hurt or kill animals and should never be left alone with them. They are experts at being superficially charming and overly friendly with strangers. These children often invent tales of abuse in order to manipulate others and to get their parents into trouble. ... Their primary thinking error is that there is a shortage of "goodies" available in the world and that they must take their share first. They believe that no one is ever going to give them anything that they need as was often the case in the first years of life. These children throw prolonged temper tantrums as a way of discharging excess emotions of all kinds. They have the ability to make friends but seldom keep them for more than a few weeks due to their bossy, controlling, and cruel behavior towards others. These children often mutter and use speech patterns as a way to control adults. They will change their tactics whenever it suits their needs..."
To put all these in layman's terms, Jasmine can't really feel emotion the way children usually do. Instead of confronting these emotions, especially pain and sadness, she rages to the point of destruction of her things, our house, and most importantly, herself. The things she does to herself she uses to manipulate other people into believing that someone in her life has done that to her. We have videos of Jasmine harming herself, then trying to say someone else did it. We hit our crisis point when Jasmine caused so much damage to herself that we had to go to the doctor to make sure she hadn't done something permanent. At the same time she did this, she was trying to inflict grievous injury to her two-year-old sister, Willow. You can tell she doesn't have any remorse for this and never took any thought of what could have happened when you look at her, because it's like there's no light in her eyes. It's like all through processes have stopped.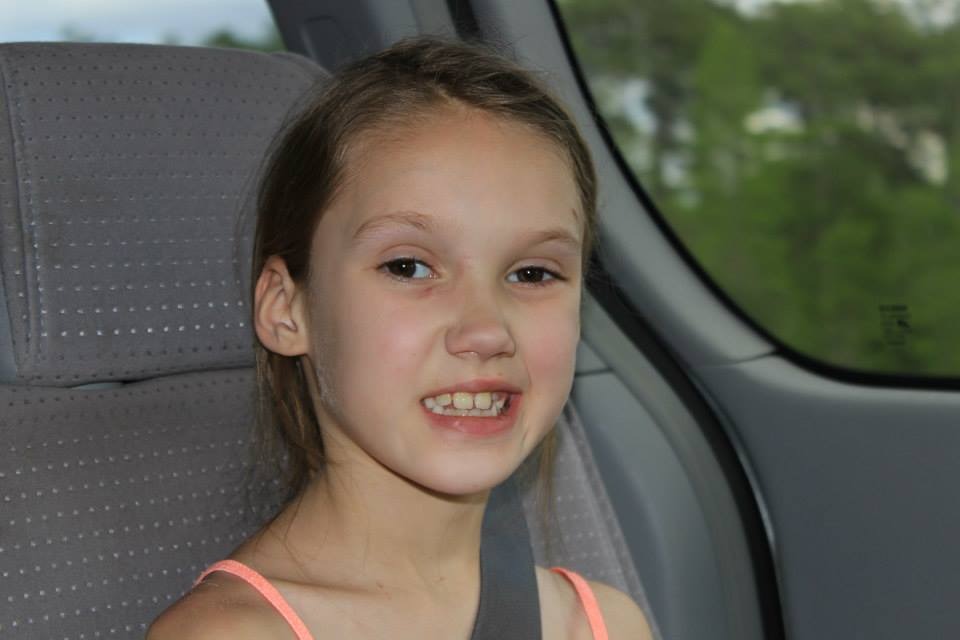 As you can see, her smile doesn't even touch her eyes.
A little background on treatment...
In 2010, I met my wife, and long story short, we ended up in Georgia. Since we moved here in 2011, we have found nothing but hurdles and struggles in seeking her treatment. In one clinic we sought treatment, she saw four different counselors. Another clinic wouldn't even see her because my wife wasn't a gynecological patient in their sister practice. Two other places said they could do nothing for her.
Since early April, Jasmine has been in three seperate hospitals to meet the insurance requirements for inpatient care. This is something we have had to come to terms with - Jasmine MUST be placed in a residential facility for any treatment. However, insurance is trying to pay for none of it.
What's their reason? A third-party assessment person from the state "crisis helpline" who has no medical training had written down that Jasmine was autistic. So, because everywhere is contacting this company and getting that autism tag, they won't pay for anything.
We got in touch with the Center for Attachment Resources and Enrichment, which is a place in Atlanta that specializes in dealing with and treating Reactive Attachment Disorder. After just one day with Jasmine, the main therapists of that clinic had determined that Jasmine is beyond what they can do, and she would not get better without some type of systemic residential treatment. They gave us several referrals to some places. The only one that will take her is a school in West Virginia, called
Miracle Meadows
.
That brings us full-circle back to where we are now. Miracle Meadows has qualified us for a scholarship, but we have to get this first goal out of the way. The tuition for one month at Miracle Meadows is $2,500 (with discounts). Registration is $500, and uniform fees are $350. The last thing we need is transportation costs, either by plane or by car, which we have estimated to be somewhere to fill in the gap to $4,200. It may cost more, but we aren't greedy.
+ Read More