Sanya Wagner Fund
$3,905
of $20k goal
Raised by
62
people in 36 months
Sanya Wagner 29 from Franklin Township was injured in a serious 2-vehicle crash in Carroll Township on Thursday morning 3/20/2014.In critical condition she was airlifted by Life Lion to Hershey Medical Center. She is suffering a severe traumatic brain injury otherwise known as DAI. (Diffuse Axonal Injury). A more widespread area then just a focal part of  the brain. She also suffers from a broken pelvis in two places, a few broken ribs, and bulged disc in her neck. Sanya is currently in a coma. Doctors told us that over 90% of people with DAI will remain in a vegetative state for the rest of there lives. Those 10% that do rise from a coma will live significantly impaired lives. They said there would be a (5-10%) chance that Sanya would ever regain consciousness. All family and friends refuse to believe that because with FAITH and LOVE in our Lord Jesus Christ anything is possible. When she awakes she has a long road ahead. Awaiting her recovery is her 4 year old son, parents, (identical twin) sister, brother, and supporting friends/relatives.  Her twin sister needs her other half, her son needs his mommy , and family and friends need Sanya back!
"Sanya Wagner Fund" donations will be used for injuries and personal care needs.

Please make donations payable Cash or Check to "Sanya Wagner Fund" at any PNC Bank branch or send checks payable to "Sanya Wagner Fund"  at 601 Wayne Drive Mechanicsburg, Pa 17055. Online donations excepts all major credit cards.

     Thank you everyone for all your support
                                  from the  
                            Wagner Family
+ Read More
Update 2
Posted by Tanya Wagner
35 months ago
Share
I love my twin sister then life itself. She understands me more than anyone ever will. She is my world.
+ Read More
Update 1
Posted by Tanya Wagner
36 months ago
Share
My sister is improving slowly. She is still on a ventilator and having episodes of apnea. So she is unable to get off the ventilator. She had a fever of 102 today. Don't know why? She will wear her pelvis free for another 6 weeks. They will check to see if it is healed properly and then she will have surgery to have it removed. She is still doing a little command. Like the number one and number two. I asked her to touch my hair and she touched her hair then she touched my hair. So she definitely knows what hair means! she also covers her mouth when she coughs. Which is really good because that is something that you are taught and she remembers it.She is still more dominant on her right side then she is her left. She moves her left side very little. thank you everyone for all your thoughts and prayers :-)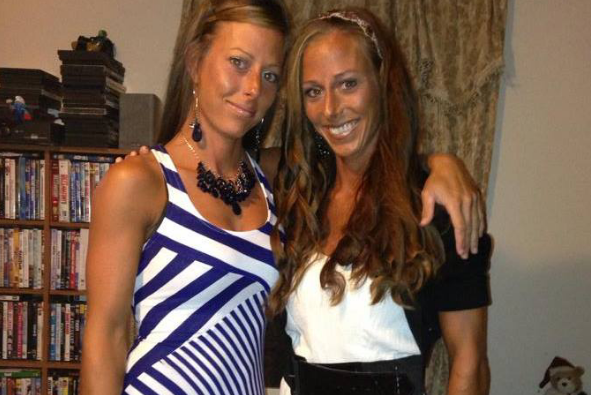 + Read More
Read a Previous Update
Be the first to leave a comment on this campaign.