Support Local Musician, Jim Decatur
$4,739
of $2,300 goal
Raised by
115
people in 38 months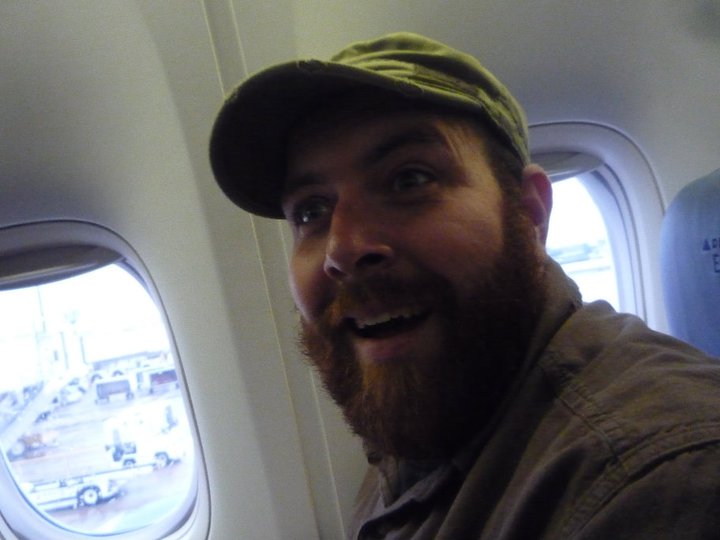 Hey all. 

I am starting this page for my boyfriend, Jim, who I love from the bottom of my heart, but know he is too stubborn to start something like this himself.
Jim plays music locally on Cape Cod and supplements this by working a day job installing glass and mirrors. As of last week, for the first time in 10 years Jim was able to say he was done purchasing music equipment and he had bought the last piece of equipment he needed. He was now able to start saving. 
The following week, he had his car broken into and roughly $2300 worth of music equipment was stolen, including his binder full of lyrics and music. A report was filed, friends were notified, and within minutes Jim had received several offers for various amounts of money. To each offer, Jim simply responded by saying that he can't accept it. My heart was broken and even now I am tearful thinking about how something so terrible could happen to someone so selfless who would drop anything anytime to help out a friend. 
Throughout the past 3 years we've been together, I have never fully understood how resilient and strong he is until this incident. He rebounded from this misfortune with a "shit happens" outlook, and had already begun to move forward before I had even started to process everything. His status on facebook the following day illustrates his ability to see the good in any situation: "I realize this is all stuff that can be replaced and it's not as important as the friends and family I have. I hope that whoever decided to break in my car gets what they are looking for and eventually finds happiness and an amazing support group like I have."
I am constantly impressed and mystified at his positivity and feel so lucky to have him in my life. This page is to hopefully help him get back on his feet, back to where he had worked so hard for the past 10 years to get. Anybody who knows him knows that he would do anything for anyone, regardless of the cost or the inconvenience. Thanks! :)
+ Read More
Update 1
Posted by Erica Urban
38 months ago
Share
Thank you everyone, once again for your support. Both Jim and I are unable to express how grateful we are for your generosity, however we decided to put a stop to the donations before we got enough money to live at the playboy mansion. We have reached our goal by 204.96%, which basically means we have the kindest, most incredible friends and family in the universe. At this point, all I have left to say is KARMA......it's a bitch.

"Where there is ruin, there is hope for a treasure."

+ Read More
Be the first to leave a comment on this campaign.