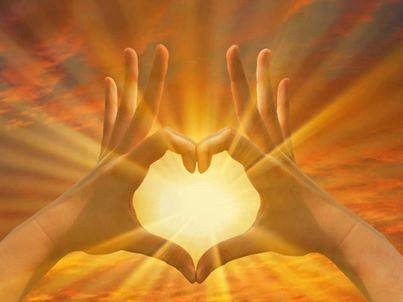 We are not just raising funds, for our ultimate aim is to raise the spirit and the collective consciousness of the entire human society, through the medium of song, dance, art and performances, as part of our altruistic LOVE AID Program, for the benefit of our Mother Planet...
Starting from India, we will gradually promote our LOVE AID Live Music Festivals around the planet, instigating a major campaign to motivate responsible leaders of human society to support LOVE AID.

The basic plan is to spend a week in each location, in the following way: 
Day 1: (Monday)
First, we will ascertain exactly what type of support is needed in the local community, i.e. feeding the hungry, offering fresh clothes, medicines, shelter and what else is needed, as well as arranging to feed the sacred cows, and other animals in need...
Day 2, 3, 4: (Tuesday, Wednesday, Thursday)

The next three days, leding up to the actual Music Festival, will be dedicated to implementing all the necessary work, in order to ensure that LOVE AID will leave a permanent and positive impression upon the entire local community, i.e. fixing the broken roads, dripping taps, and especially cleaning up the entire surrounding neighbourhood, and of course, arranging the stage(s), with proper sound, lights and decorative scenography etc.
Day 5, 6, 7: (Friday, Saturday, Sunday)

Commencing the actual Festival, wherein East and West shall be joined in a Global Celebration of the Creative Spirit, as follows:

THESIS
Friday will be a Show of Western Vibes, such as groovy bands, playing Roots, Rock, Reggae, Punk, Funk, Jazz, R'nB, Rap, etc.

ANTI-THESIS
Saturday is dedicated to the Eastern Vibes, wherein we will feature the Ancient and Time-Tested Musical Traditions of Classical Indian, Oriental and Ethnic Performers, in a Grand Show of sheer Skill and Talent, which will be both Meditative, Majestic and Magnificent!
SYNTHESIS
Sunday is then going to be the Fusion, or Alchemy of Matter and Spirit, by balancing the Energies of East and West, in order to bring about a New Clear Consciousness for the Nuclear Age of Pure Love.
Fundamentally - as 'Cleanliness is next to Godliness' - we are aiming to gradually clean up the polluted and messed-up parts of the planet; especially where the eco-system is particularly in need of our loving hands and hearts.
Our strong wish is that all future generations can be birthed into a neat and clean, positive and welcoming atmosphere of Love and Affection... An atmosphere, which will be uplifting everyone's spirits and fully opening our hearts and minds!

This, essentially, is what LOVE AID is meant to promote - a New Clear Consciousness for the Nuclear Age, which is based on Love.

Thanking you, from the core of my heart, I remain,

Yours faithfully,

LOVE AID 
Director & Founder 
Ion T. Veddinge