Support LOVE AID for Mother Earth!
£235
of £1.0M goal
Raised by
12
people in 37 months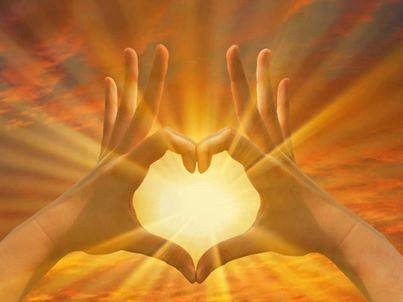 We are not just raising funds, for our ultimate aim is to raise the spirit and the collective Consciousness of the entire Human Society, through the Medium of sacred Songs, Dance, Art and public Performances, as part of our altruistic LOVE AID Program, for the ultimate Benefit of our Mother Planet, known as Gaia...
Starting from London, where we now have regular weekly Events, we are gradually promoting our Idea of staging LOVE AID Live Music Festivals, all around the whole Planet, thus instigating a major Campaign in a bold Attempt to motivate responsible Leaders of Human Society, to also financially support and strengthen our selfless LOVE AID Programs...

The basic Plan is to spend a week in each Location, in the following way: 
Day 1: (Monday)
First, we will ascertain exactly what type of support is needed in the local community, i.e. feeding the hungry, offering fresh Clothes, Medicines, providing temporary Shelter and whatever else we can manage, in order to benefit others, and keep  alive the Spirit of Love, through our Kindness, Caring and Compassion...
Day 2, 3, 4: (Tuesday, Wednesday, Thursday)

The next three Days, leding up to the actual Music Festival, will be dedicated to implementing all the necessary Groundwork, (apart from ensuring that LOVE AID will leave a permanent and positive impression upon the entire local community, by cleaning up the entire surrounding neighbourhood) so we will of course, arrange the Live Venue, with proper Sound, Lights and decorative Scenography, as well as arranging healthy and nutritious Dishes, made from Vegan and Vegetarian Foodstuffs, for the Benefit of all of our great Volunteers.
Day 5, 6, 7: (Friday, Saturday, Sunday)

Commencing the actual Festival, wherein East and West shall be joined in a Global Celebration of the Creative Spirit, where we all come together as One Human Family, as follows:

THESIS
Friday will be a Show of Western Vibes, such as groovy Live Bands, playing positive and uplifting Music, such as Roots, Rock, Reggae, Punk, Funk, Jazz, R'nB, Rap, Hip-Hop etc.

ANTI-THESIS
Saturday is dedicated to the Eastern Vibes, wherein we will feature the Ancient and Time-Tested Musical Traditions of Classical Indian, Oriental and Ethnic Performers, in a Grand Show of sheer Skill and Talent, which will be both Meditative, Majestic and Magnificent!
SYNTHESIS
Sunday is then going to be the spiritually blessed Trance-Fusion, or Alchemy of Matter and Spirit, by balancing the Energies of East and West, in order to bring about a New Clear Consciousness for the Nuclear Age of Pure Love.
Fundamentally - as 'Cleanliness is next to Godliness' - we are aiming to gradually clean up the polluted and messed-up parts of the planet; especially where the eco-system is particularly in need of our loving Hands and Hearts.
Our strong wish is that all future generations can be birthed into a neat and clean, positive and welcoming atmosphere of Love and Affection...
An atmosphere, which will be uplifting everyone's Spirits and fully opening our Hearts and Minds!

This, essentially, is what LOVE AID is meant to promote - a New Clear Consciousness for the Nuclear Age, which is a Consciousness rooted in, and based upon Pure Love.

Thanking you, from the core of my heart, I remain,

Yours faithfully,

LOVE AID 
Director & Founder 
Ion T. Veddinge
+ Read More
OMG! Thank you so much Dr. Trust for restoring back my Broken marriage for 4 years of total separation with my lovely husband cos of her mistress who use a spell on him to abandoned me and our kids. i have contacted so many casters online several times but be scammed. i saw a testimony on the internet of one Juliana testifying of your good work, i contacted you which you assured me just 48 hours for an instant result. Sir just same 48 hours as you promise my husband came back home begging for forgiveness to love and cherish i and the kids forever, am so happy and thankful to you Dr. Trust,,,I am So Happy and Excited because as i am writing this Testimony, My husband is madly in love with me again. If there is any body Out there who is in Difficulties and need help should kindly Contact Dr. Trust on His Email ID and he is Ready to Help you no matter the Situation, Ultimatespellcast@gmail.
+ Read More
Teaching the noble Principles of Bhakti Yoga to an English-speaking Audience, I have felt inspired to create a Cultural Program, aimed at Holistic Nourishment of Body, Mind & Spirit, through healthy Foods, Enlightening Talks, meditative Music and soothing Sounds. This popular Program has now become globally known as LOVE AID - New Clear Consciousness for the Nuclear Age, while on Facebook, it is established as an open Forum, simply called LOVE AID in London... LOVE AID is a meditative Musical Healing Program, based upon the uplifting and purifying Power of pure Sound Vibrations, for which Purpose I have established my own Label, called Gauranga Lila Sound & Vision, utilizing essential Elements of Sacred Geometry and a unique Blend of various aesthetic Art Forms, both Kinetic, Visual and Auditive...
+ Read More