Ceanna's Interlochen Adventure!
Be the first to like this update
A new spin on 'The Face.'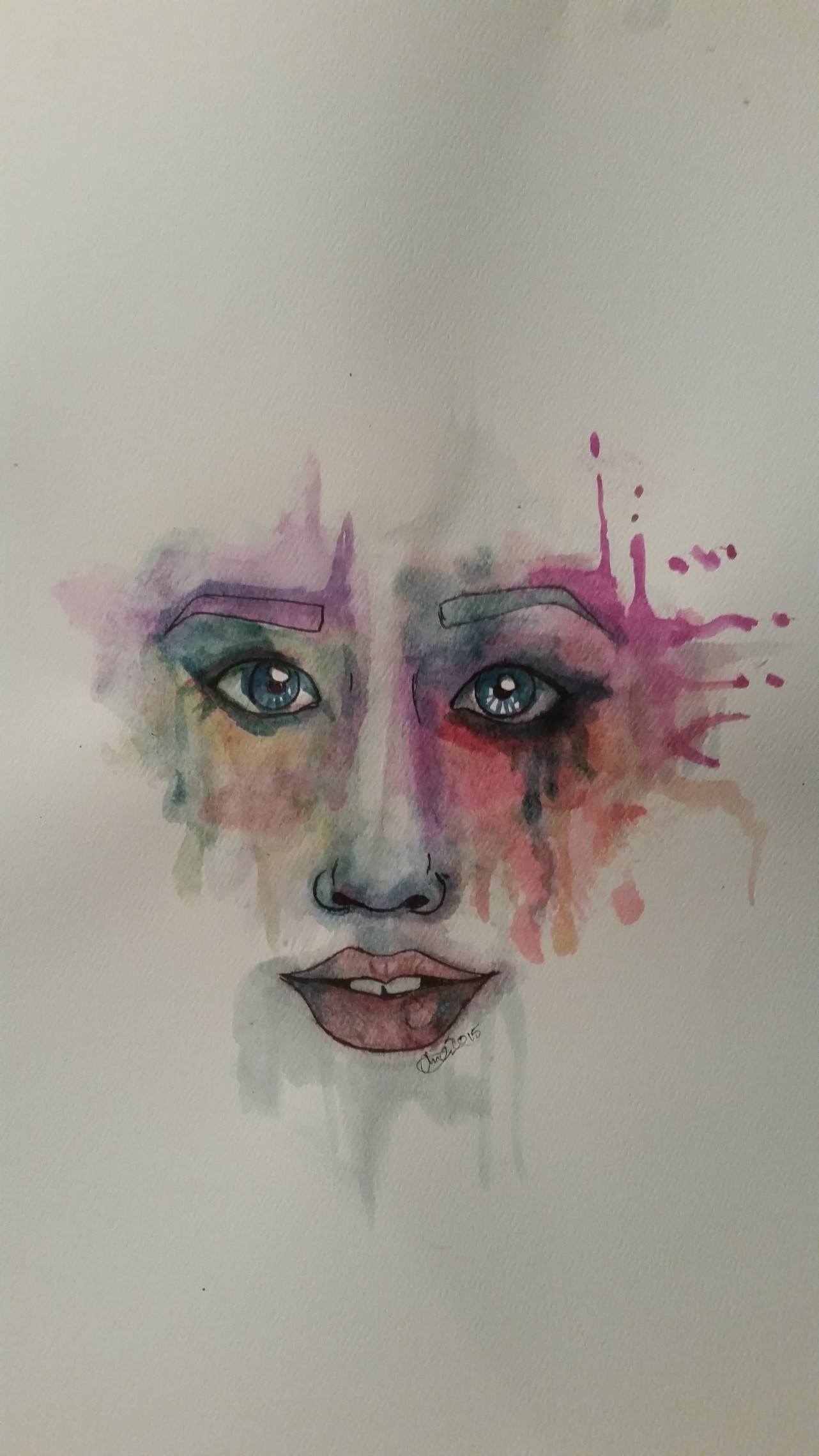 My name is Ceanna and I am thirteen years old.  I have been drawing and doing art since I was two and taking lessons since I was 7.  I live and breathe art and try any medium from gouche to pastels, to sculpting, to oils to anime and even murals! You name it and I have tried it :)  My dream is to learn as much as I can and travel the world as an artist!  Many of you helped me fulfill my dream of being able to go to the prestigious Interlochen Center for the Arts last year and my parents &  I are eternally grateful.  I recently found out that I was accepted again after submitting my portfolio last October! This time I've been selected for the Advanced Visual Arts Program; it is a college level!  The cost for the camp alone is $5175.00 plus travel expenses. To help raise money we plan to have other fundraisers and hopefully another at show this year; we will keep you informed on dates. Thank you in advance for any consideration to donating ANY amount or just sharing this post to help make my dreams come true!  
***We've kept the totals going from last year- that is why it shows her goal as $7910.  We are only reaching for the $5175 (it would not let me clear it out) :)
Click here to see all about the camp!

http://camp.interlochen.org/program/visual-arts/int/advanced-drawing-painting

What is GoFundMe?

Fundraising made easy >>
CONTACT
LINK
POSTER
REPORT
Colin Pettorsson
7 months ago
Laura Dalessio
8 months ago
Jeunesse $45, Bikram $50, Ice Queen $50
Thumper Pettorsson
8 months ago
I WOOF YOU.
Colin & Tess Pettorsson
8 months ago
Good luck, Cousin!!! We love and believe in you!
Sue & Ian Studham
8 months ago
Good luck, Ceanna!
Sybil Suriyaniel
8 months ago
JoAnn Costanzo
8 months ago
Hoping all your dreams come true!
Diana Fenty Davis
8 months ago
Congratulations on another successful show. Thanks to your parents and teacher for making it happen!
Alyson Davis
8 months ago
So excited for my paintings! Good luck. We love you. ♥ Alyson & Joe