Colby's Medical Expenses
$2,280
of $7,000 goal
Raised by
39
people in 43 months
My dog Colby is my whole life. He has been with me through it all. Any person that knows me, whether they barely know me, or they've known me my whole life, knows how much Colby means to me. 
On Sunday Feb 7th Colby was hit by a car in front of our home. He was rushed to Ocean State Veterinary Hospital where they found both his back legs were fractured. On Monday he had surgery on both legs, putting screws and plates in each leg to hold the bone back together. His right leg had splintered and has 8 plates holding it together. He also has a drain in his chest and several other lacerations. With both legs being fractured it's going to take 6-8 weeks until he can walk and tons of physical therapy to get his strength back. 
If any of you have ever had to take a pet to Ocean State Veterinary Hospital (or any emergency hospital), you understand the extremely high costs that go along with it. They saved my dogs life, and I would do whatever it takes to keep him alive.
After having just bought our first house just 2 months ago money was already tight. So I am asking for any amount you can give to help with Colbys medical expenses. Any little bit would truly count!
I love this dog more than anything, and he has a long road of recovery ahead of him. But the fact he even survived being hit by a car shows this truly amazing dog is a superhero and I know he will get through this mess. 
I know many of you already understand the bond that I have with this dog and I just want to be sure we have the funds to get him back to his same old goofy self.
Thank you so much in advance, all your support means so much!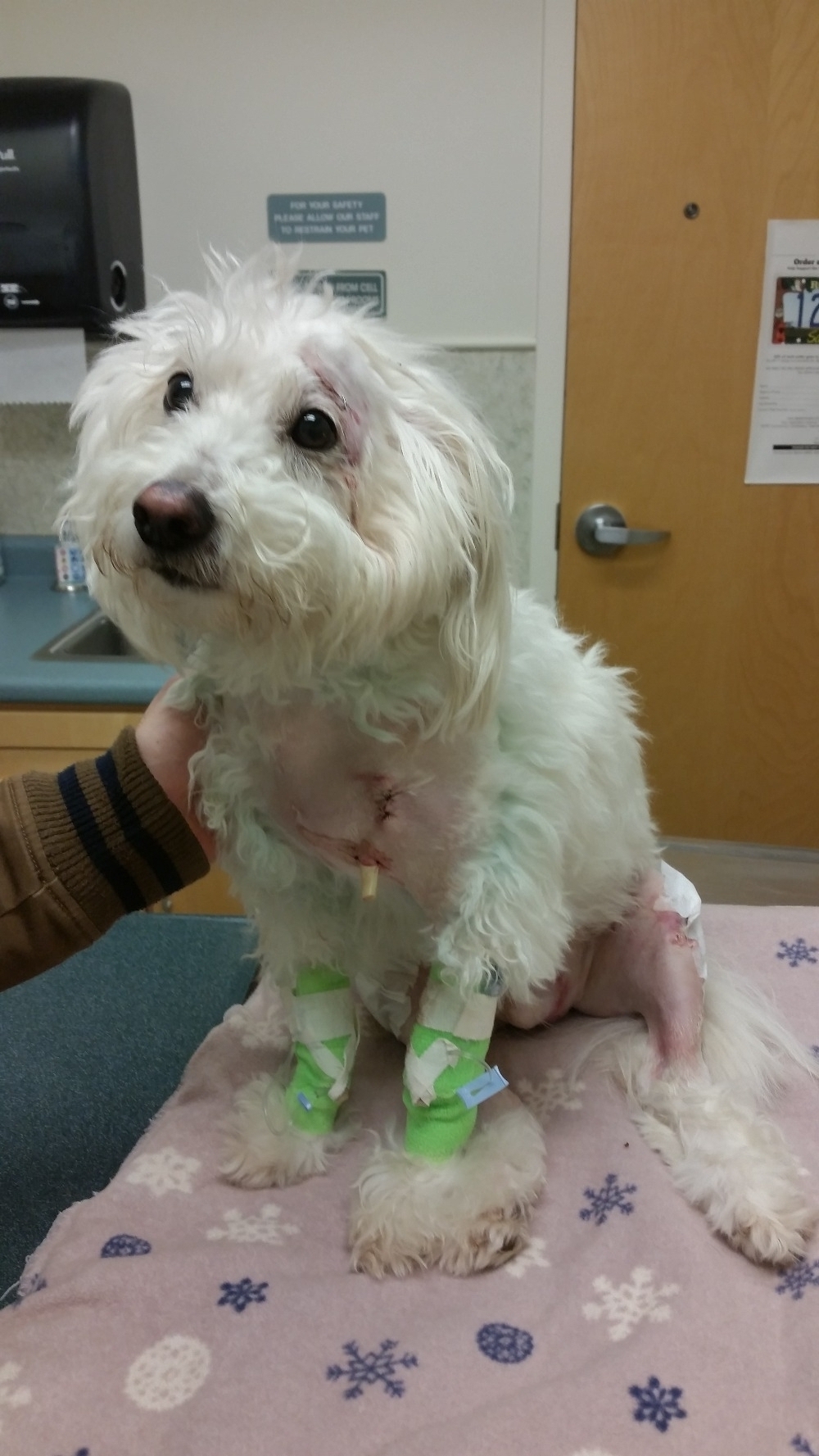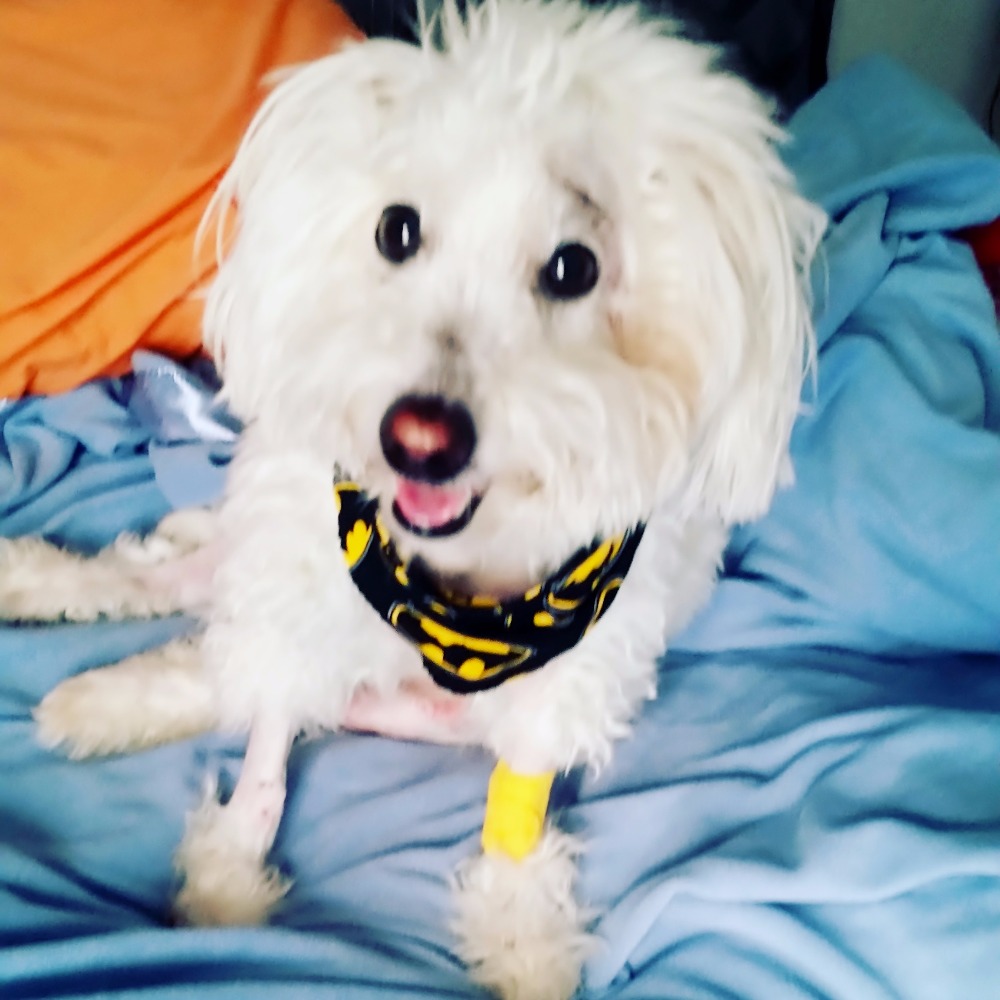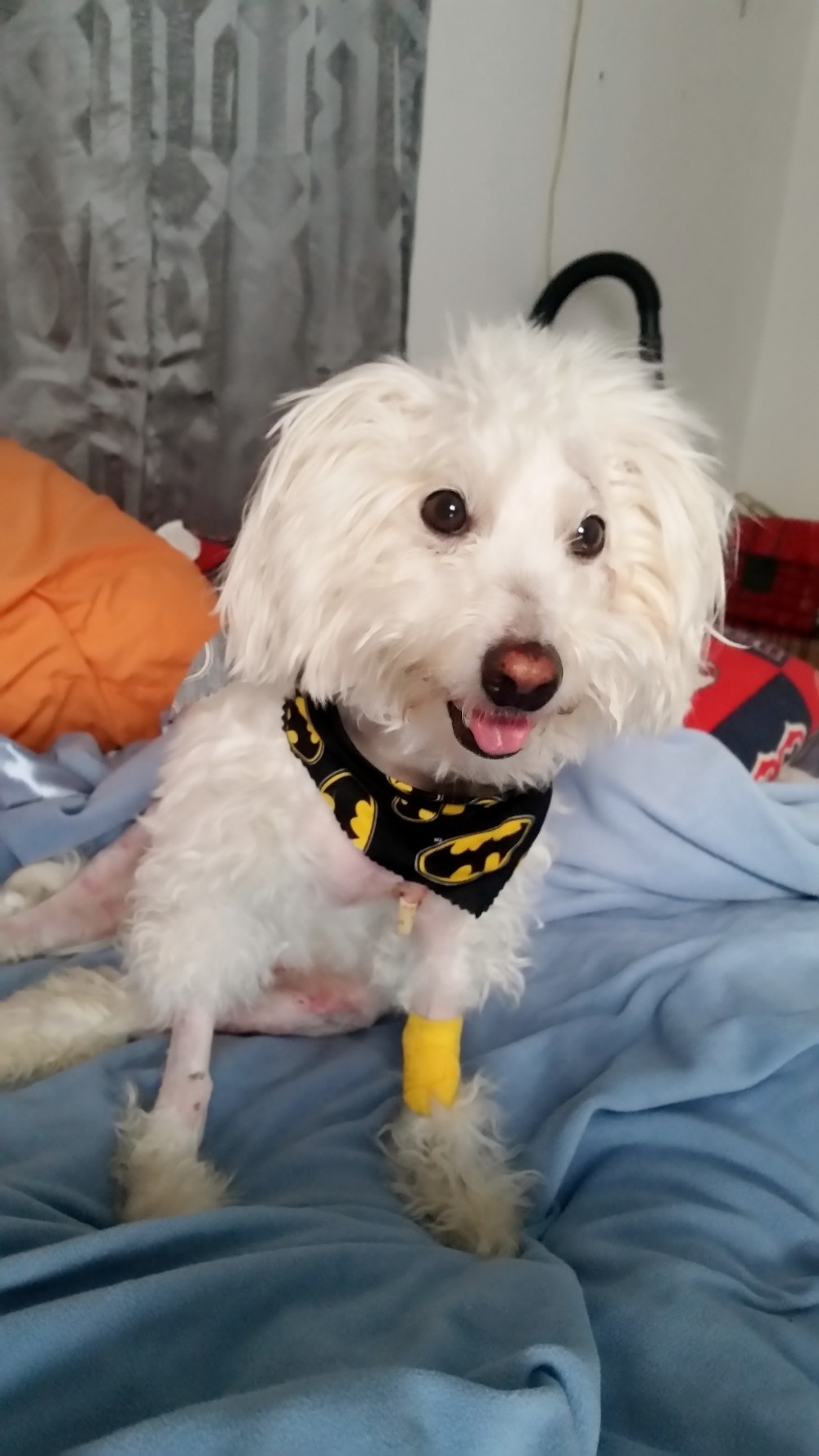 + Read More
Update 2
42 months ago
Share
An update on Colby! He's doing about the same as he was yesterday. I snapped some pictures of him standing up with my support. He can only stand for a short amount of time but that is fine for now. He got a visit from Auntie Shelia today (I unfortunately didn't get a pic), he was so excited to see her, showering her with kisses! Please continue sharing him! Even if you've already shared him once some people may not have seen it, so share again!
Thank you all so much, and thanks to everyone who has donated!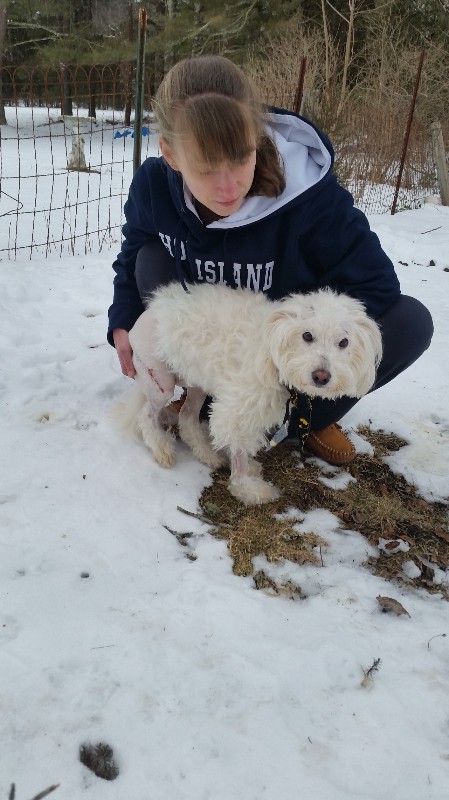 + Read More
Update 1
42 months ago
Share
To everyone who has donated, I want to thank you all so so so much. All the support is incredible. But I really want to give you guys an update on Colby. He is still not really standing on his own and when he does its only on one of the legs and its only for a few seconds. We went to see his own vet today who said everything looks great, all his incisions are looking good and she removed his drain. She also said not to worry about him standing just yet, we need to give him time to rest and heal. So by about monday-wednesday we will start pushing him if he isn't doing it on his own yet and also start some physical therapy. I didn't get any pics or videos today but I will try for tomorrow!
Thank you everyone!
+ Read More
Read a Previous Update