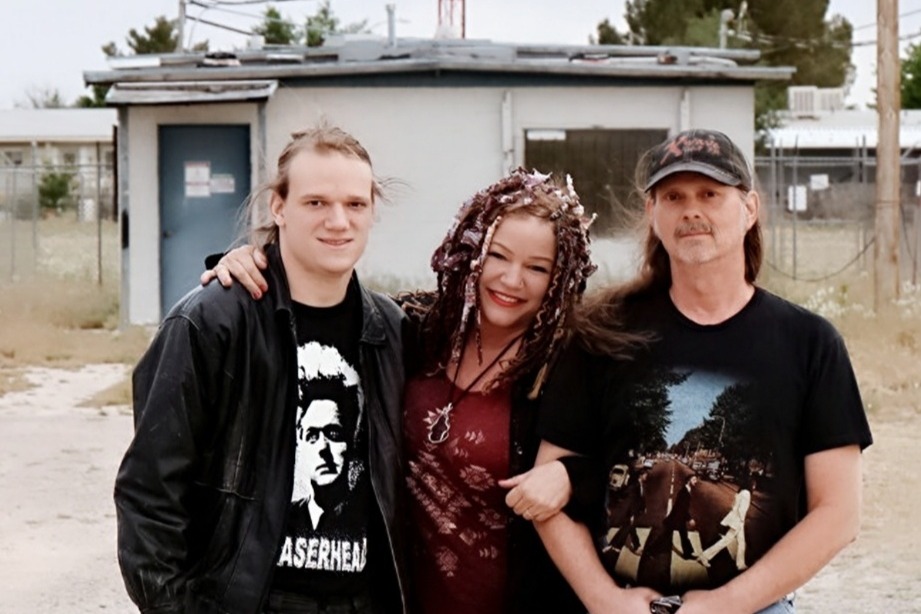 26
24
Help fund Mark & Tristan Lucke Non profit KWQR
$1,690
of $15,000 goal
Raised by
27
people in 5 months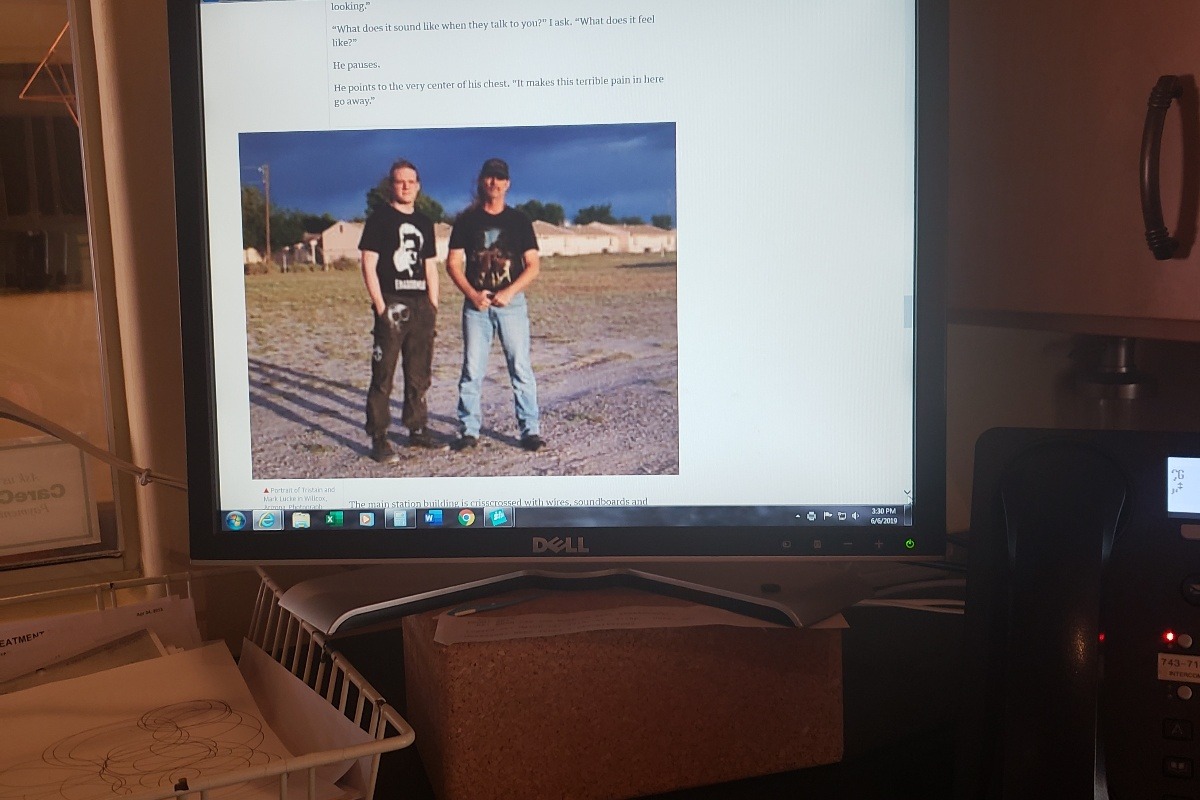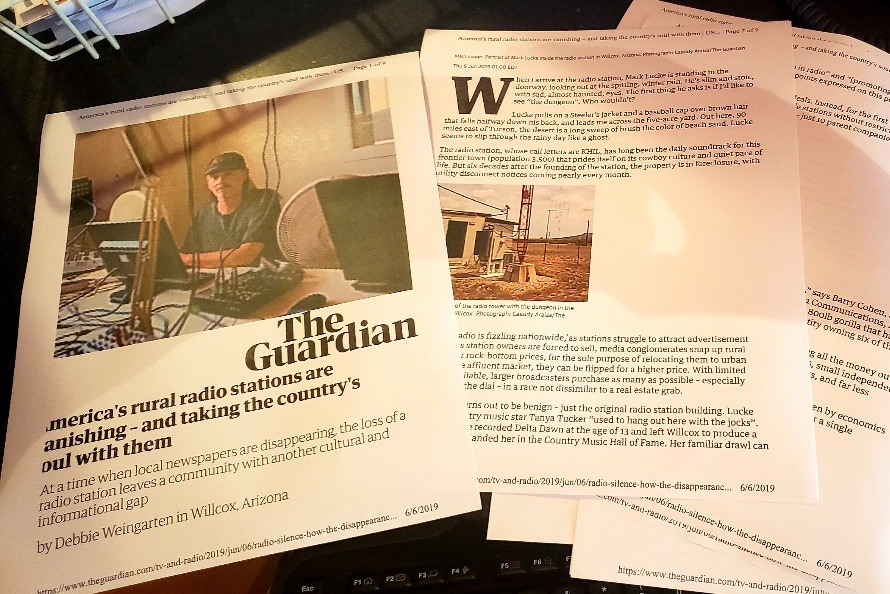 -Update-It is July 8th 2019.. lm counting 60 ish articles, blogs, radio programs from all over the world . We just got the The Arizona Daily Star  ..Debbie Weingarten  the journalist and Cassidy the photographer helped me get the Star and I'm sharing pictures on her of that. Last Monday l was able to reach out and find someone in public television to help me.  Arizona Public Media came out and filmed the interview  this past week so that comes out in two weeks. Im getting so many wonder people reaching out and we thank you all. Im posting everything l can as fast as l can  on my Facebook and YouTube ...It was one month ago the Gaurdian article came out and then the Drudge Report and tgen Fred Jacobs Media Strategy blog. Plus no 60ish more reposts... Still Willcox, AZ is SILENT.........The Guardian article has come out as of June 6th 2019. It took almost 8 months from begining to end. The staion is barely hanging on and l mean Mark and Tristan. This Gofundme was put on hold in a way months ago after the personal one was  shut down due to town bullies that made rude comments  so we decided stop the GFM so it would not hurt Tristan and Mark. lt was an intense time.  I have brought it back today 06-09-19 to life now because the article is out in THE GUARDIAN, ECONOMIC HARDSHIP JOURNAL. ORG AND THE DRUDGE REPORT (Thank you to Fred Jacob's of Jacob's Media for your article and for your amazing support 06/10/19) and the world is talking and looking at what is happening and l am so thankful
. Mark is making KWQR amazing just like he did KHIL. .. This is what l write months ago>l  am creating this GoFundMe for what l believe is one of the greatest nonprofit female empowering radio stations (multi-genre)on air! My mission is to get this station the support it highly deserves and streaming across the world. Mark owner of KWQR has a proven track record in making this possible for he did this with his very own classic country library which he bought and personally handpicked the songs that stream on KHIL radio which has a huge fanbase and was streaming world wide for along time. My original GoFundMe was to help support Mark and my son through the destruction of KHIL RADIO and this was the subject of the nationally acclaimed short film Lonesome Wilcox where he has gathered fans from every age. Also The Atlantic article and the Upcoming article that will be in The Guardian . I am inspired to choose a new plan of rebuilding and renewal! KWQR is owned and created by Mark Lucke of
Willcoxradio.com
 . Mark began this type of movement years ago and has always been the highest supporter for my music and for all females striving to create, inspire and sing their songs. KWQR was started in 2012. Went on air March 10 2017. He has since the beginning of KWQR and all of his life promoted female artists both signed and unsigned. Mark believes that there are a lot of female artists that are overlooked or not part of the machine and therefore do not get radio airplay.. So l am creating this to help raise awareness and support for his dream of creating a music environment that will create support, bring integrity, safety and joy , healing and inspiration to all listeners. Public service announcements will air that will help support nonprofit medical and dental care are included in this stations "l care list" as well as other PSA'S that will be created to bring awareness to things that truly matter and need support. You can call Mark at 520-384-4626..
marklucke@willcoxradio.com
 to find out other ways you can help and support this nonprofit remote rural small town female empowering radio station. You can contact me at
merluck63@gmail.com
  for more info as well...There will be a break down of all items and inventory of expenses available...
Thank you for your support. MERCEDEZ  LUCKE- BENEDICT
Recent articles update# Jacob's Media article Detroit Michigan, Puget Sound UK. More information to come.
##########THE BUSINESS OF KWQR###
Versailles Community Broadcasting, Inc. is a non-stock corporation and is organized and shall be operated exclusively for charitable, literary and educational purposes within the meaning on Section 501c(3) of the IRS code of 1986 or a related section of a successor statue. More particularly, Versailles Community Broadcasting, Inc. is organized to construct, operate and transfer ownership of broadcast radio and television statioo.jns dedicated to religious, charitable, educational and literary purposes, and to produce and provide local programming to be distributed through all appropriate media and distribution channels, including the internet. Versailles Community Broadcasting, Inc. a non-profit corporation shall operate and manage
KWQR 92.5FM
  in Willcox, Arizona. KWQR's main goal is to promote non-profit affordable health care in Cochise County available to all in spite of your financial situation. To facilitate this we broadcast lengthy radio spots in both English and Spanish informing our listeners about the services provided by CCHCI , a 501c3 non-profit medical and dental provider. Versailles Community Broadcasting, Inc. seeks funding, donations and sponsorship for broadcast equipment needed to broadcast KWQR's radio signal, funds for the application for our 501c3 designation and funds for operating and maintaining KWQR.
KWQR 92.5FM
  has been on air since March 10, 2017 serving Willcox, Arizona and Cochise County. Go to
Willcoxradio.com
  for information about
KWQR 92.5FM
  .
KWQR 92.5FM is on air currently and has been since 03/10/2017. We need help paying past due expenses for: the on air PC at $3000. We also need funding for a new production PC and annual costs associated with a radio station.
+ Read More