A book to help Cambodian school kids.
$1,615
of $5,000 goal
Raised by
29
people in 63 months
Cambodia is one of the most impoverished countries on earth, with about
66% of the population existing on $1 a day.
For people in the poor rural village of Ang Chagn Chass outside Siem Reap, things are even harder, especially for the children. Many of them couldn't make the 9km trip to the nearest school or didn't have money for uniforms or books, so they were forced to work in the fields or help make money so their families could eat. Their opportunities in life are few, especially for the girls, like begging, selling things in the streets to tourists, or unfortunately getting exploited in the sex industry.
But that all changed when an American businessman, Danny Spitler, and his family collaborated with a wonderful local Cambodian man named Mr. Chea Sarin to build a real school for the kids in this village. It started humbly - with just a latrine and one concrete room for 50 students, but 8 years later it's grown into a whole educational and community compound that helps about 400 kids a school year and a satellite location. Not only does it give the kids a free first class education but aids them in the practical necessities and life skills they'll need to better their lives and the lives of their families and village.
The Spitler School is privately funded thanks to the Spitlers, outside contributions, and volunteers. To celebrate the children, and raise more money for their educations, we're putting together a book with this campaign, containing stories, essays, and photos from the children, and also mixed media information about their school, their lives, their village, and the struggles but also beauty of Cambodia.
With your donation we can pull off the nuts and bolts of this project and also the small cost of travel, research, technology, and the bigger cost to self publish, print, and distribute this book.
The eBook will be available on Kindle and sold all over the world and a printed version of the book will be sold via
Amazon.com
in the United States, with all proceeds going to the children and the school in perpetuity.
For more info about the school you can go read 
my blog
 about my first visit there or go to the official 
Spitler School
website.
I appreciate the love and can't wait to share with you the remarkable stories and indomitable joy and spirit of the children!
-Norm :-)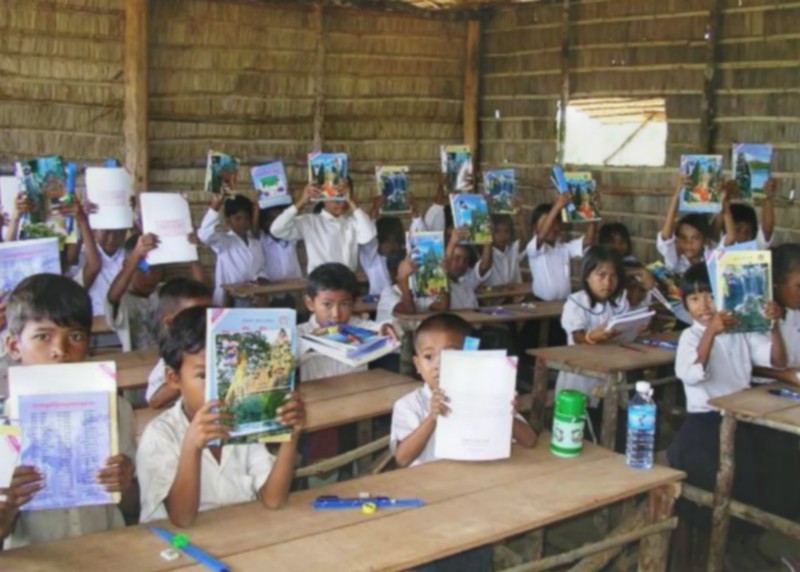 + Read More
Update 2
63 months ago
Share
Hey everyone! I traveled up to Siem Reap, Cambodia this week, where the Spitler School is located. I had the chance to meet with staff again, visit the school, and take an amazing walking tour of the poor village where these kids are from. We've hammered out our plan for the book and I have a green light to get started! We're going to have about 75 drawings, essays, photos, and stories by the kids about their lives, as well as my narrative about their lives, the challenges in poverty they face, and why helping fund their educations is so important. Within about 6 weeks they'll be for sale as eBooks on Amazon.com. Thanks for getting involved and it's not too late to donate to help out this project -
http://www.gofundme.com/6l1pbk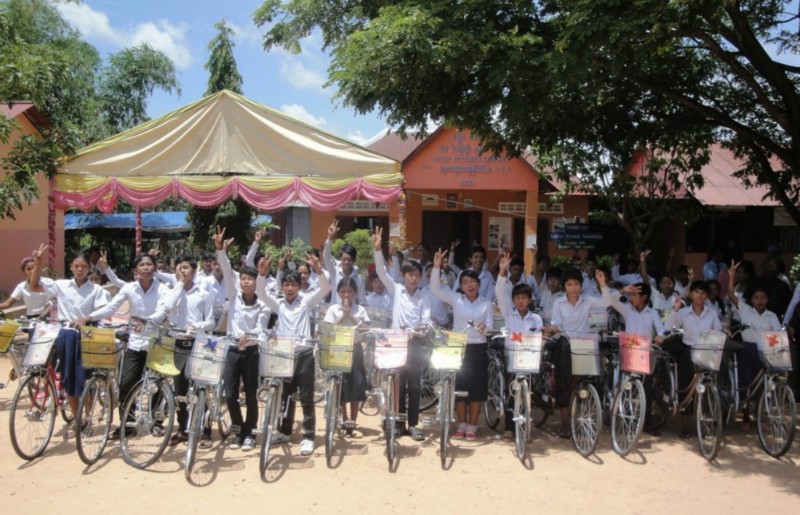 + Read More
Update 1
63 months ago
Share
At the Spitler School in an impoverished village outside Siem Reap, Cambodia, they teach the kids far more than just ABC's and 1,2,3's - they give them lessons about our world and life skills that will make them better citizens and future leaders of their communities, empowering generations. This photo displays a plastic water bottle recycling project at the school The kids each have to collect a certain number of bottles and plastic bags they see discarded in their village. They stuff the bags inside the bottles and then build them into a wall with chicken wire and framing. This one wall separates the latrine from outside. We can take a lesson in environmental conservationism from these amazing kids! Please help them out!
http://www.gofundme.com/6l1pbk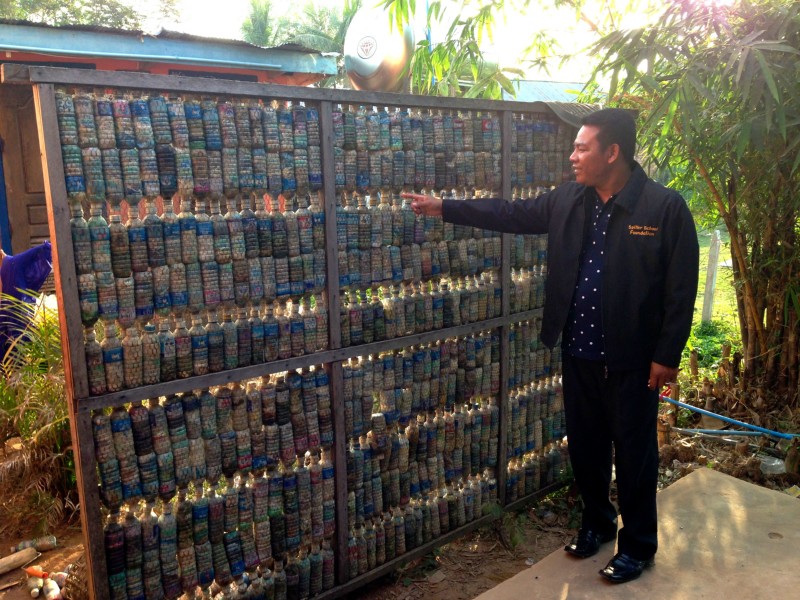 + Read More
Read a Previous Update
Be the first to leave a comment on this campaign.