Funds for widowed mother of 3
$4,140
of $5,000 goal
Raised by
95
people in 39 months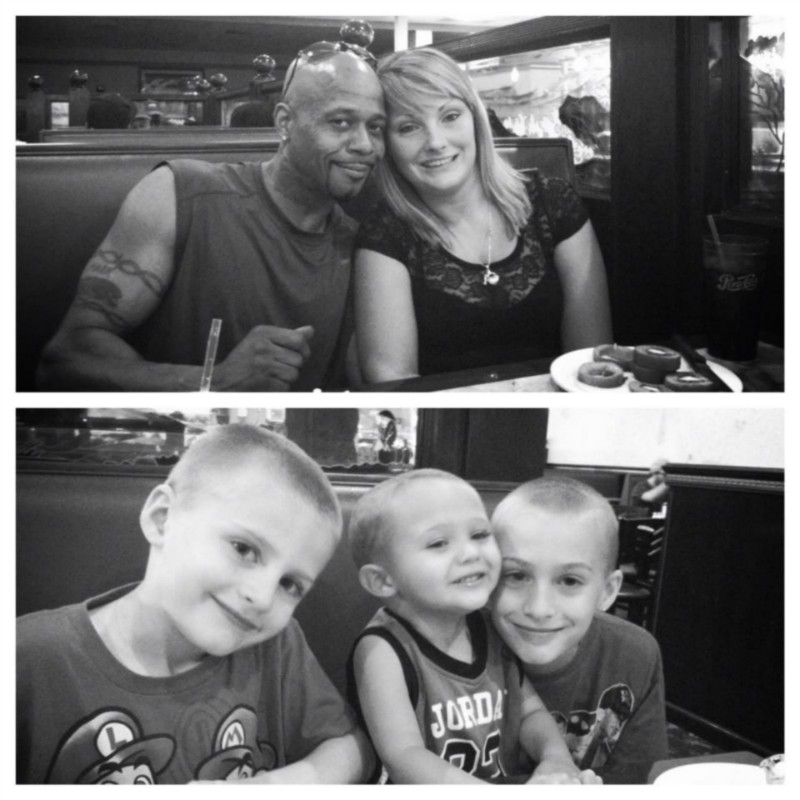 It all started Monday Jan. 12th when Mark just had a high fever, than some chest pains and quickly progressed and went downhill from there.

He was rushed to the hospital around 4am Friday morning never knowing that would be his last car ride ever. After days spent suffering in pain in the hospital with a 105 fever that wouldn't go down the whole time spent there and a heart rate of 160 the whole time as well they took some test to find out that he had bacteria in his lungs and fungus on his heart. They then decided to do a bronchoscopy (something used to help clean out the lungs) to do this though, he needed to be put under anesthesia. That was when it all took a turn for the worst and with the infection so strong his body was too weak to wake up:( they worked on Mark for 45 mins but god had other plans and needed another angel<3


When the doctors came to the waiting room we were all sitting into tell my sister they needed to talk, we all knew what that meant and I had to catch my heartbroken sister in my arms as she had a meltdown. It was that moment Monday January 20, 2014 that my sister's life would change forever. How would she tell her 3 small boys that daddy would never be coming home from "the doctors".


Mark was an amazing fiance to my sister Brittany but more importantly was an even more amazing father to their 2yo son Markus and my sister's 2 boys from a previous relationship Anthony(9) and Damien(7) who adored Mark and looked to him as their own father. As for he was the only man to ever father them and show them a true father's love. He loved those boys like his own and excepted them as his own the day he fell in love with my sister and promised he would take care of them for as long as he lived. But sadly, that wasn't as long as it should have been. It is so unfair that my sister had to lose her soulmate,best friend, and father to her 3 beautiful boys. She was always a stay at home mom and Mark took care of everything. They recently moved into their first house together only 4 months ago and my sister fears so bad that she will lose this house and let down her 3 boys. She has been left with so many bills and just needs funds to get through. It hurts my heart so bad to sit with her and see the pain in her eyes so i knew i had to try and do something!


I could not begin to express my gratitude for even stopping by this page to read about my sister's story. Every single dollar counts and if you cannot donate I would appreciate just a share on facebook or to everyone you know. I would really like to get my sister's story out there in hopes that we can raise our goal in helping her stay on her feet to pay bills and take care of her boys just until she can learn to do it on her own again. Mark Henson was a great man and will forever be missed.




Thanks so much everyone! It'd truly mean the world to me to be able to make my sister stress less knowing people care and are here to help at such a difficult time in her and her boys lives.


+ Read More