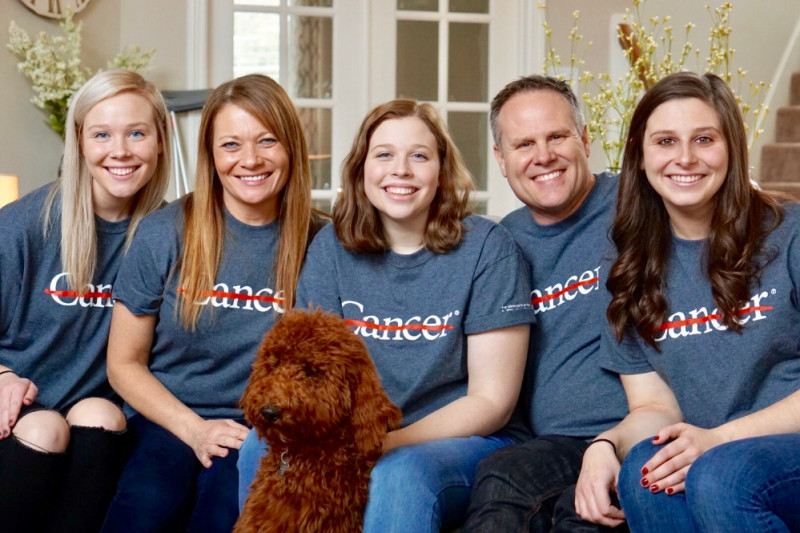 260
3
Emily's Journey- God's Provision
$50,526
of $60,000 goal
Raised by
279
people in 12 months
On Friday, December 8, 2017, 19-year-old Emily Whiting was diagnosed with osteosarcoma, a type of bone cancer.
A diagnosis like this would be a devastating shock to any family, but the Whitings have placed their hope in Christ and cling to the truth of who God is no matter the circumstances. However, their financial needs will be great.
As you may or may not realize, cancer treatment comes with many costs, medical and otherwise. While Emily undergoes intensive chemotherapy over the next nine months, the Whitings will be billed for insurance deductibles and any non-covered medical services. Emily's treatment will take place at MD Anderson, about an hour from the Whitings' house. She will spend two to three weeks in the hospital every five to six weeks, so the family will need to pay for gas, tolls, parking, food, and countless other expenses. They also may need to board their dog during this time. On top of these added expenses, Emily's mother Sue will need to stop working so that she can care for Emily, resulting in the loss of the income that the family has relied on to pay their daughters' college bills.
We estimate that the family's added financial needs for the next nine months will be around
$60,000.
Over many years, Emily's father, David, has influenced thousands of lives through his leadership, teaching, and commitment to the local church. Sue and their girls have impacted countless others through their ministry and friendship. As the Whitings walk this difficult path, we walk alongside them, surrounding them with prayer. There is so much we can't do, but we can pray and try to ease the financial burden of this. It's a way to come together to remind them of God's love and provision, so let's be the hands and feet of Jesus and help ease the burden of this incredible family that we all love!
Thank you in advance for your generosity to this family!
For more on Emily's story, please read the blog posts below.
https://davidwhiting.today/2017/12/my-19-year-old-could-use-your-prayers.html
https://davidwhiting.today/2017/12/joy-in-the-middle-of-shock.html
https://davidwhiting.today/2017/12/important-test-tonight-update-3-emily-whiting.html
https://davidwhiting.today/2017/12/osteosarcoma-verified-update-4-emily-whiting.html
+ Read More
Update 1
12 months ago
Share
Hi everyone!

Great news!! We are halfway to the goal of $60,000!

I wanted to give you an update AND ask a favor.

1) Thank you SO much to those who have given. I can't believe $30,000 was given in ten days!! I know the Whiting family is overwhelmed and thankful, and so am I.

2) Would you be willing to do me a favor and share this page and update? Click on 'Share' on the Facebook logo and maybe write a sentence or two about how the Whiting family has influenced your life, and invite others to participate. You could even mention it personally to friends who you know love and appreciate the Whiting family. Lets get to our goal!!

3) If you are wondering what the $60K would be used for - I wanted to give you a few more details. We asked David to put a list together of expected expenses - so here it is in broad categories:

$12,500 for Emily's health insurance deductibles (not family deductible, just Emily)
$14K-$21K for non-covered medical options (unlikely covered)
$12K food and travel for nine months of chemo - (he has this broken down into smaller categories if you wanted to see it)
$20K for sue's income - she had to quit her job that pays for college to care for Emily

Total = $58.5 - $65.5K

I need your help keeping the momentum going- I am thankful for you and for Gods provision so far!

Thank you so much for your continued prayers and support for the Whiting Family.
+ Read More