Help me publish my recipe book!
$850
of $3,000 goal
Raised by
16
people in 59 months

The act of baking is often full of simple ingredients with the potential for something delectable to be shared with others. Likewise, fiction writing is full of characters coming together in plot and suspense, culminating into a story that satisfies the hunger of readers. I wrote a recipe book called "Pavlova in a Hat Box" in honor of my 86 year old mother.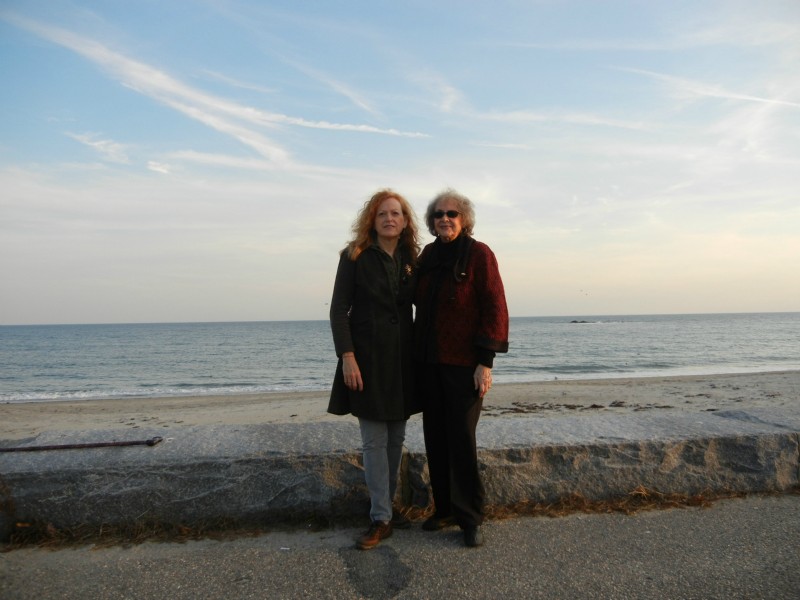 Dessert recipes with an organic twist, nurturing essays, and fine art all in one book bursting with nostalgia and whimsical flavor.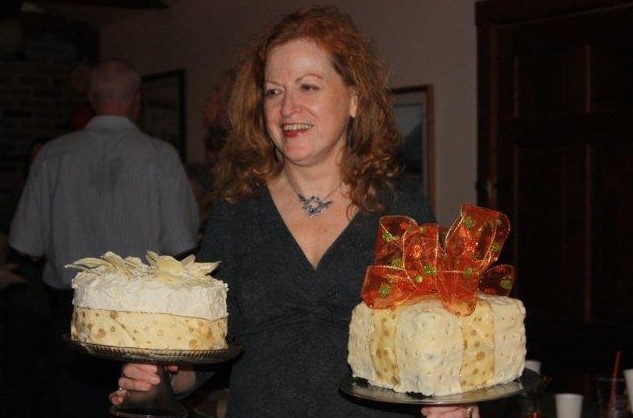 Along with these recipes, I've written personal essays about nostalgia, comfort, laughter, and hope so as to inspire you to celebrate the sublime and the simple moments of life, as well as to urge you to create your own beautiful desserts. The stories are accompanied by the whimsical and professional illustrations of Maggie Margin, a painter, muralist, designer, illustrator, and owner of a café and wine bar in Montour Falls, NY. This book is not for the timid baker, but for the bold baker, and even for the cook who declares, "I don't bake." If you know and like your way around the kitchen, or would like to, this book should free you to make these recipes your own.






More about me:




I am kitchen schooled and a writer who goes to the kitchen to experience the fulfillment of creating delectable fare that gives instant gratification on many levels. These are recipes I've made my own from tried and true ones, recipes passed down from family, and recipes I've concocted through experimentation for our Irish dances, birthday, and life celebrations.

An excerpt about my mom from "Pavlova in a Hat Box:"


It was the spring of 1968 when Martin Luther King was assassinated, Robert Kennedy was mortally wounded, the peace movement was in its heyday, mini and maxi skirts were both popular, and I was on the cusp of young womanhood. My five brothers and I lived in an idyllic village in upstate New York with our single mother who sang the blues and baked her way into our hearts. On a bee buzzing warm school day, I sat in home economics class bored to tears because we had been instructed how to make peanut butter and banana sandwiches. Who couldn't do that! I wanted this school day to end so I could walk the three blocks home to find out how my mother was doing. She had to go to the hospital for surgery and an old aunt we hardly knew was at our house as our babysitter. When school finally let out, I ran home with my brothers trailing behind me and when we got to the porch, the front door opened. Our dear old aunt wearing a flowered apron opened the screen door and stood there with a big smile and a two layer chocolate cake perched on a cake stand. She knew that every day after school, our mother had homemade cookies waiting for us (and the neighborhood kids) to devour. And I'm certain she desired to make us feel safe and secure while our mother was away in the hospital. But as she stood proudly displaying the cake, our very wide-backed dog, Wuppy, came wiggling between her legs to rush out to greet us. The cake wobbled and fell right on Wuppy's back! And Wuppy just waddled down the steps and onto the sidewalk carrying the cake that was meant to shore up our anxiety with the affection and nourishment of a luscious chocolate cake. We laughed and grabbed a few handfuls as he paraded about with our cake, making us feel the certainty of love no matter what happened. This story has stayed with me all my years and has contributed, along with my mother's baking, to a lifetime of baking to nurture others and celebrate life. Baking can bring us back to our senses when all gets out of whack with our lives and world.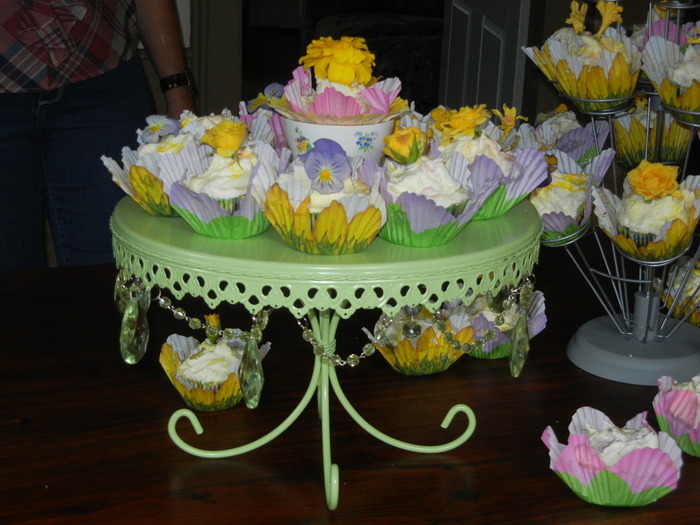 Lemon Lavender Madelines!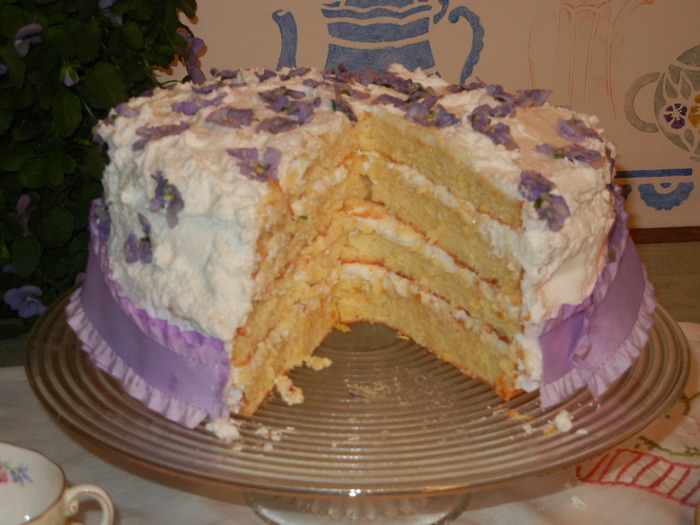 Norah's Old Fashioned Marmalade Cake!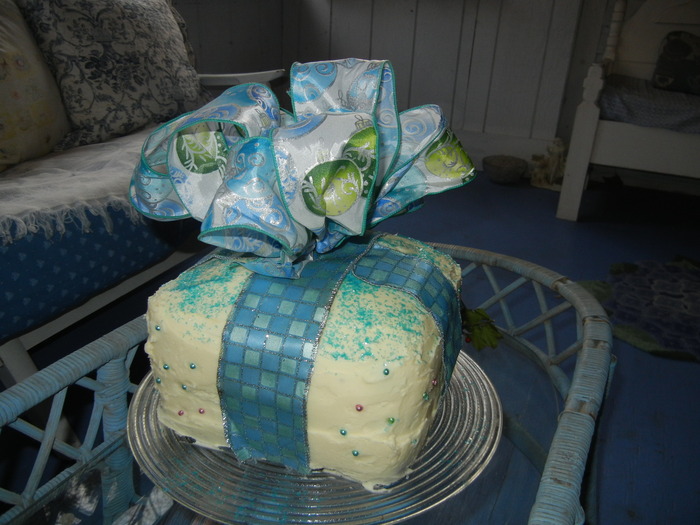 Chocolate cake wrapped in ribbons! Yes, it's edible and out of this world delicious.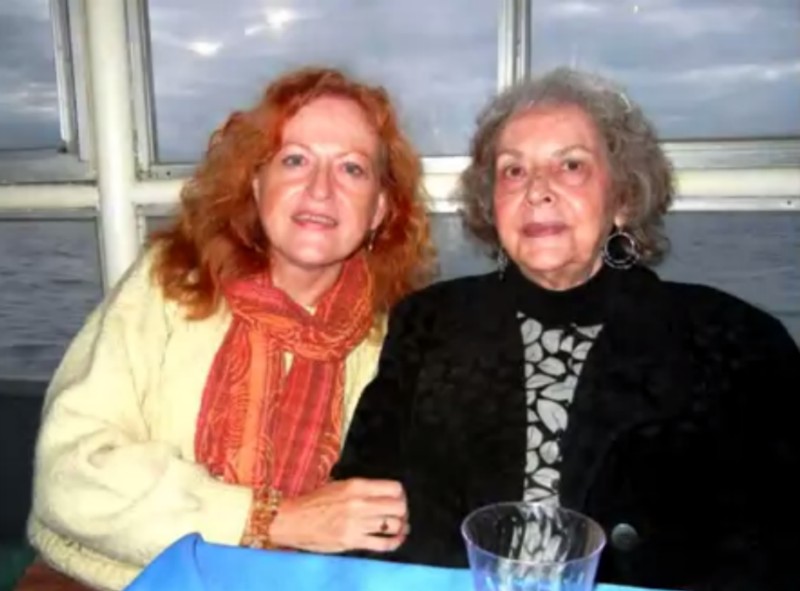 "Cooking is like love. It should be entered into with abandon or not at all" ~ Harriet Van Horne



+ Read More
Be the first to leave a comment on this campaign.