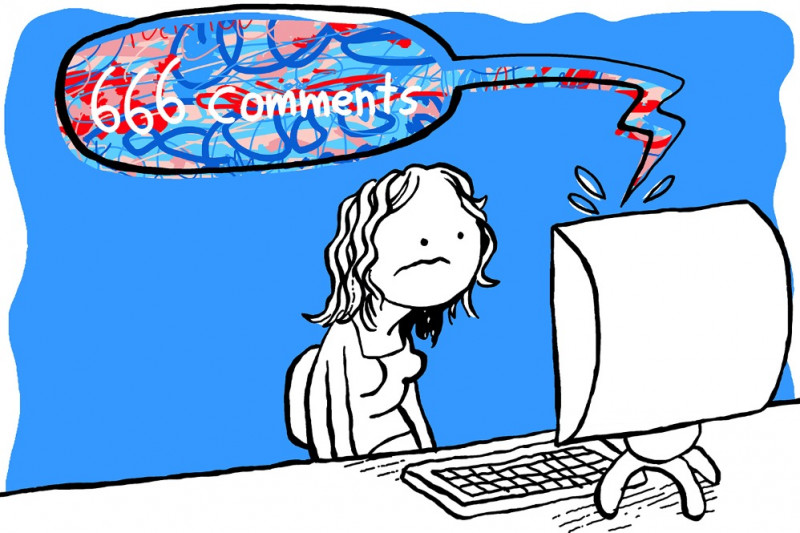 50
5
666 Comments
£1,342
of £3,500 goal
Raised by
53
people in 14 months
We're making a show about online misogyny, and we need your help. 


If you've ever read an online argument, especially one about feminism or racism, you know how compelling, ugly, and occasionally funny they can get. Now that the politics of those discussions are increasingly mainstream, it's more important than ever to examine how that language and those attitudes really affect people. It's important to see how people react not on a screen, but in a room.
That's right folks, we're bringing the bottom half of the Internet to the stage. And we're live streaming it too, so you, who help us fund it, and anyone online who wants to, can hear it too. 
Don't read the comments, listen to them instead. 
We found a comment thread that had everything: drama, humour, mistaken identity, patience, bile, sock puppets, bigotry, conspiracy theories, mockery...everything we now recognise as typical of an internet blow-up - and more.  It was all sparked by this viral cartoon: 
https://sexismcomic.tumblr.com/
 and we're going to make a show using only the comments on the thread.
The 
Hear Me Roar
feminist festival in Lancaster is hosting a first performance in 2018, and then we go on tour. We have a brilliant mixed-gender team on board;
Irene Soldatos
 has created a script entirely out of those 666 comments,
Daniel Bye
 is directing, and
Ben Rigby
 and
I
 are ready to play dozens of commenters apiece.
We are applying for
Arts Council
funding, but we still need your support. We need to pay a design team, a producer - we need to pay for publicity - we want this to tour as widely as possible.
Help us demonstrate that this is a topic people care about by contributing to our campaign. This is the Internet's problem, and you digital citizens, can help us address it. 
Only you can make this important feminist show possible. We can't make it happen without you.
+ Read More