179
25
Bring Aniya Home
$6,282
of $25,000 goal
Raised by
166
people in 22 months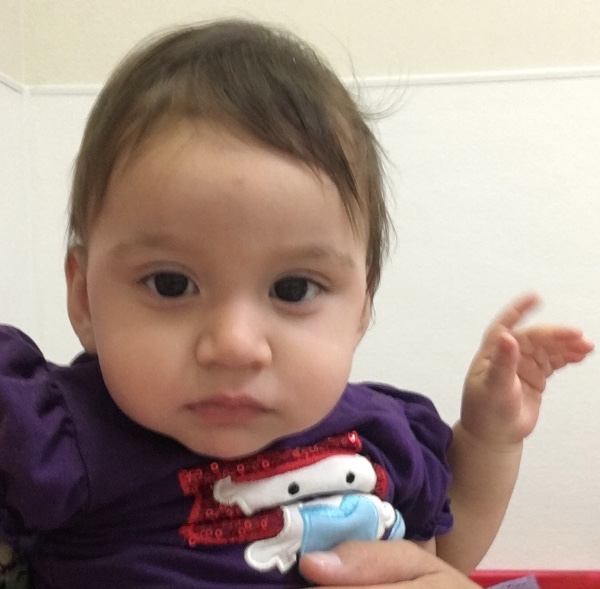 #BRINGANIYAHOME
PLEASE HELP!! Aniya was wrongfully stolen by CPS after given a mega dose of heavy metals from a medication administration error at 4 months old. This OVERDOSE has caused her to go through a series of unnecessary complications & an unnecessary traumatic crisis. She remains having an undetermined medical diagnosis which numerous doctors cannot figure out & remove her mother because of their continued negligence. 
VACCINE OVERDOSES are not safe! 
Currently GARDASIL 9 vaccine injected into a infant is "unknown." The doctors love throwing the word "unknown" around instead of the TRUTH and FACT that she is suffering an adverse reaction from a VACCINE OVERDOSE!!
 The high dose and it's symptoms and causes have not been researched in a baby and they won't research the OVERDOSE in Aniya. Instead they chose to point fingers & blame her innocent mother instead of the FACTS! 
There are very dangerous adverse reactions found in teens & adults but the doctors choose to ignore a single adverse reaction in Aniya. This is insane & we need your help. 
I am raising money for my baby's medical records to be analyzed, summarized, transportation expenses & medical expert information expenses regarding my baby's future health & well being. 
I am greatly disturbed by what has occurred & what my innocent baby has had to go through. We don't know what she is facing in the future. 
This is any mothers worst nightmare & no one deserves this. 
I love my baby dearly & any donations will be extremely appreciated. All I want is for my baby to be in the best of health, happiness and love. 
Please share & repost
God bless!!! 
You can find more information on: 
medicalkidnap.com
merck.com
Vaxxed.com
Learntherisk.org
vaccineimpact.com
https://adoption.com/justice-for-aniya
http://medicalkidnap.com/2017/06/28/infant-accidentally-vaccinated-with-gardasil-mother-blamed-for-vaccine-injuries-and-baby-medically-kidnapped/
http://medicalkidnap.com/2017/10/23/texas-mother-of-daughter-injured-by-gardasil-vaccine-fights-to-get-daughter-back-as-attorneys-betray-her/
https://lm.facebook.com/l.php?u=http%3A%2F%2Fwww.crossroadstoday.com%2Fstory%2F35739092%2Flocal-mother-protests-after-baby-receives-wrong-vaccination&h=ATMFePyH5lCsCKbry0-8QQooWhLNLkl5mkBG_1YyvatgiBs4BZNLrt46u7hH0WXX7ECm6IQAFOtzWfrFBY1HvtzvlNlt_VotXui-k7hsmp7yQhttIB_p_Ksj_hH6StuzffdxDxU&enc=AZN6erhPoKaSeNCk9C2WAmA8uG4IUBkBZ468b06KMG9fWsctbhAzBG94HwCkr9WwzFrfbLb8cjVAI6b_53tRLAsKZRzFLq-GPnEA3EUucn0SDqZZFJ3krdbwxY3r1c_oopcdAHj-_Nc3t-bsDiHDPLZoNB6SK09zggGRFOqr7auD1_-x75Rdcqp2DqaBriUXalU&s=1
+ Read More