Disneyland Dream
$660
of $7,160 goal
Raised by
21
people in 60 months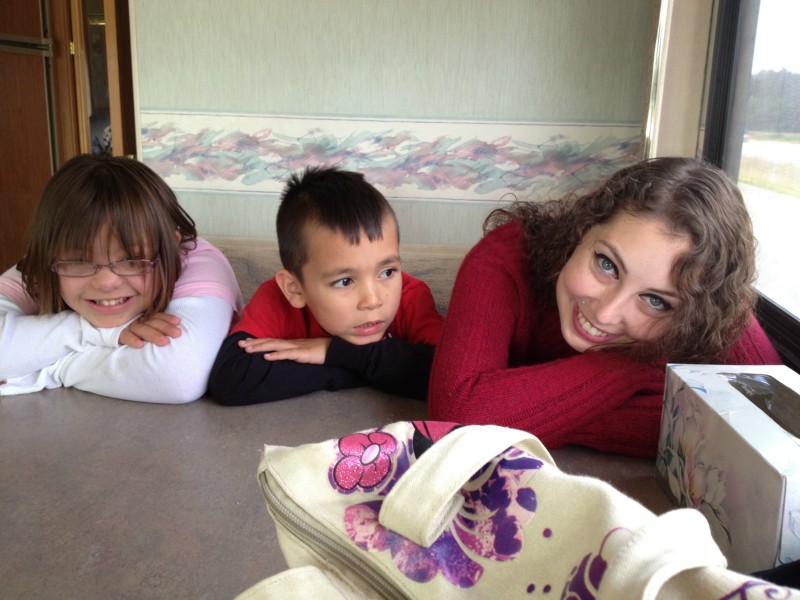 Hello, my name is Brenda McGarrity. This is my niece Kayla who is 12 and my nephew Logan who is 7. Kayla has downs syndrome and Logan has autism. I am a full time student and I work two jobs. I got my second job so I could save up to take these two amazing kids to Disneyland.
My brother and his girlfriend(in photo) both work full time and are only able to make ends meet. A large chunk of my brothers checks end up going to child support. The kids mom(not in photo and who is divorced from my brother) has been to Disneyland multipule time but non of those times did she take the kids. The second time I heard she went to Disneyland without the kids I decided that I would take them, thus I got my second job. But I have realized that it will take me 2-3 years to save up enough for me and the kids, not including the rest of the family.
I would love more then anything for the whole family to get to do this together. So we can all enjoy it and all help out with the kids because they would need a lot of assistance. The people in the above picture are those I wish to join me.
First is my mom who is the kids Grandma, my mom is currently struggling to keep her home so the idea of saving for a vacation just isn't possible for her. But I know it would break her heart to miss out on those kids smiles for going on their first real vacation.
Next in the picture is my boyfreind of 4 years Jordan who is also going to school full time. Jordan loves the kids like I do. He is always excited to see them and he is always more then helpful when we have the kids over night (it can be hard at times trying to help both the kids at the same time).
Next in the picture is me and the kids. This is the kids dream, Kayla is obsessed with Disney princesses and Logan is obsessed with Disney's cars and toy story. They are two of the most important people in my life. Kayla and me are always bonding. It's easy to say she is a aunties girl. She is constantly telling me with her limited vocabulary that she is going to move in with me. Logan we have been working with him alot and now when I come and visit he always wants to leave with me and he has been becoming more affectionate in the past few years which is one of our big victory's.
Lastly in the picture is my brother and his girlfriend of 5 years. My brother is one of the best dads. He always brushes it off when I tell him that because he states that 'that is just what you do'. He has always and will always put the kids first. He loves those kids to the moon and back and he does everything in his power to help them. My brothers girlfriend is also someone amazing. She loves both of the kids like her own. I know for fact she also puts the kids first in her and my brothers relationship which means the world to me and our family. She is a second mom to the kids,which not everyone would be willing to do. Two help raise 2 kids with disabilities can be hard but she loves the kids with all her heart.
I want for the family to be able to go to Disneyland together so we can all help out with the kids and because non of us would want to miss out on seeing the kids that happy! These two kids deserve the vacation of their dreams! Please help me make their dream come true!
+ Read More
Be the first to leave a comment on this campaign.