Special land for a special man in India!
$1,020
of $2,000 goal
Raised by
17
people in 62 months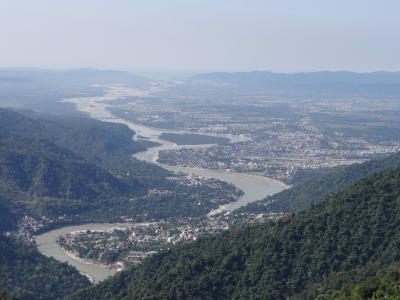 Namaste,
Mukesh is a very special man who lives in Rishikesh, in India. He teaches people how to make didgeridoos, djembes: But he is much more than an instrument maker teacher. He gives them a lot of love and he helps them to find peace in their hearts and mind. So they decided to offer him a very special present, to thank him for his teachings, love and time.
Mukesh has been trying to find some land near Rishikesh where he would like to build a simple home where, as an ashram in the middle of nature, all his big family and old and new friends could find peace and build dreams and projects together. He has been waiting to see his dream come true for many years.
After more than five years looking for a land in the mountains near Rishikesh, we finally found an extraordinary haven. We managed in the grace of God to find a very kind man who sold us this land. This man gave us the papers of the land even before we gave him the first rupee. So Mukesh is already an owner of a magnificent land in the mountains nearby his beloved Rishikesh!!!
The land is 1000m of height, the air is amazing to breath and the view is magnificent. From the land, you can admire the Mother Ganga. We succeeded in buying 400m2 for $10 000 which is a very good price! (A real gift). Because the land in India became really expensive.
Jungle Vibes (Mukesh ji) doesn't have enough money to buy all the land, so we ask for your help. We need your donation, your precious help to pay this land.
We ask you to open your heart and if you feel so, donate to Jungles Vibes what you can afford and feel. We've almost raised $8000! But we are still missing $2000!!
It is not easy to give, and even less so to figure out which amount to give. We all have our criteria, beliefs and priorities: And we have to respect them! This project will be beneficial for a lot of people. Just think of making a didgeridoo, a djembe, a kalimba while looking over the Ganges, at a height of 1000 m: what an amazing healing process (isn't it?)!
Just listen to your heart, and you will know which amount to give! Every amount is good, be it big or small. Each $ will be a smile shared. Each donation will bring some hope in a chaotic world!
Lots of love!
Hari Om
Franckie
+ Read More
Be the first to leave a comment on this campaign.