Hello, My name is Wanda Pranke and this request is for our home.

First of all this is very humbling to say the least but we really do need help and this is a plea for that. I have so many friends and family that have beautiful homes and this is very hard for me to post because it is, well embarrassing. So here goes....


I know many people are struggling out there, I just would ask; PLEASE TAKE THE TIME TO READ. I'm not very good at this, but I think you will understand our plea.
To start out I knew nothing of this program until the other day when my children where telling me I should fill out a form for a trip for my husband and I (we have been married 29 years-did not have a honeymoon, and have been on 2 vacations: 1 was through Make-a-wish Foundation-granted for our son, the other was in 1999 when we took our children to Chicago.)
So I thought if I had enough courage to do this I was going to ask to get help for our home.
Over the past 7 years, we have and continue to have a loss of income r/t medical problems that I have. We really truly do not have means to do any of the repairs needed to keep our home together.
JUST WHEN WE THOUGHT THINGS WOULD BEGIN WORK OUT SOMEHOW THINGS FELL APART.....


We had just finished up with a chpt. 13 bankrupcy this past Feb. and then I was off of work in March for 3 months due to a medical problem and now after surgery again for several months.
Our home is literally falling apart. After the wind storm this past weekend we lost part of our soffit. I had an insurance adjuster come and check out the damage. After he was done he came in and told me,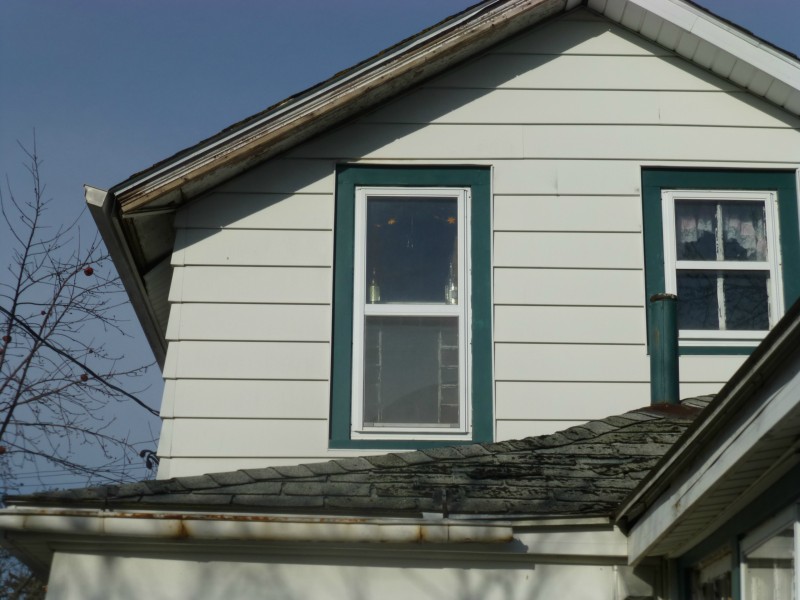 "you really need to do something with your roof, it is burnt and shingles are off and coming off-if you make it through the winter without it leaking all over it will be a miracle. It is in really bad shape".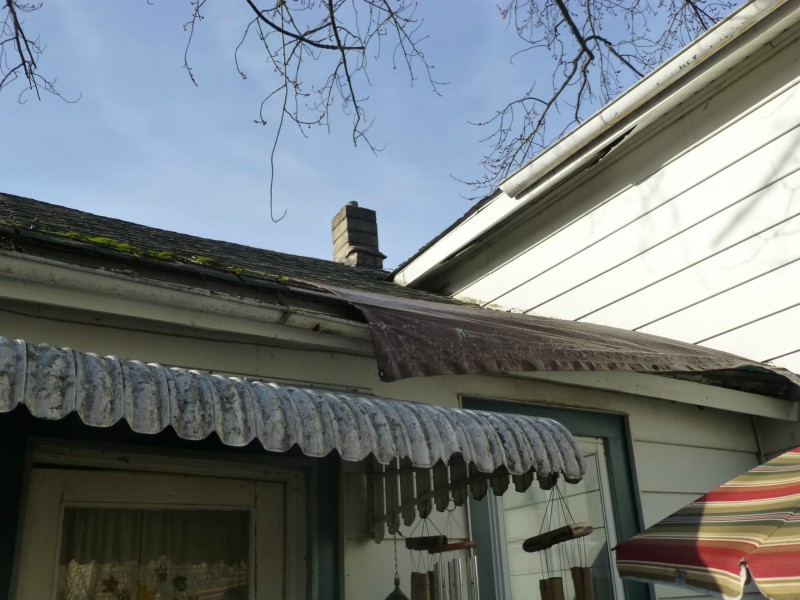 we were able to get $400.00 to help with the soffit repair after our insurance deductible.
There are so many issues that need to be addressed but currently the biggest demand is our roof.
We have pans and towels catching water in our kitchen, back room and our bathroom. The ceilings are giving away, water runs down the walls. 2 weeks ago water started to leak through our bathroom ceiling light. We have had a tarp covering part of our roof for over a year.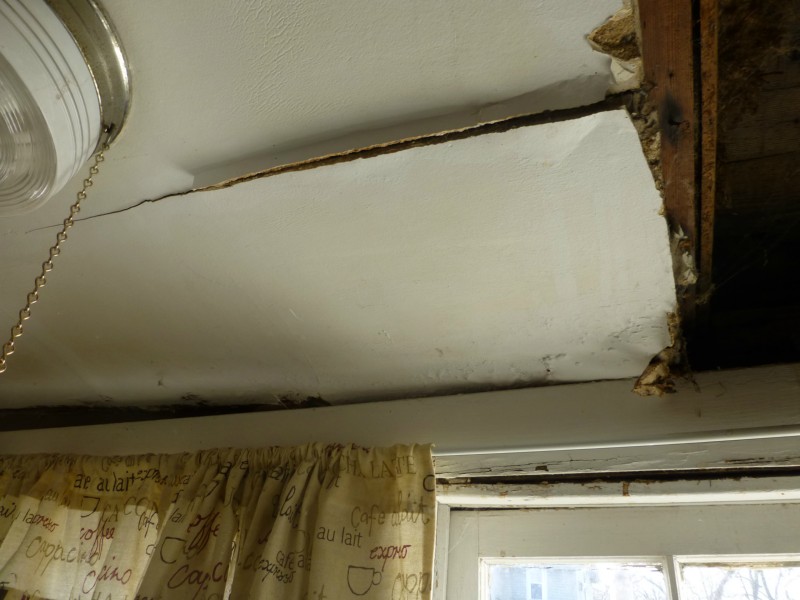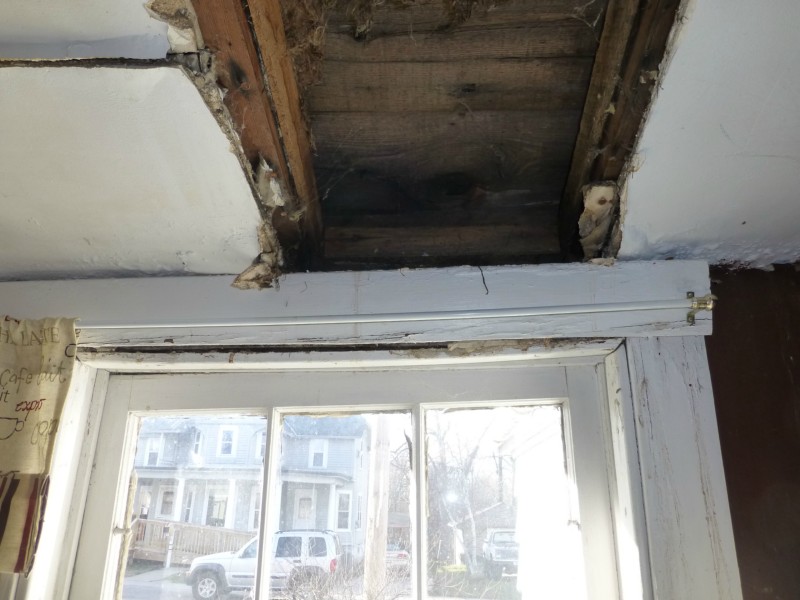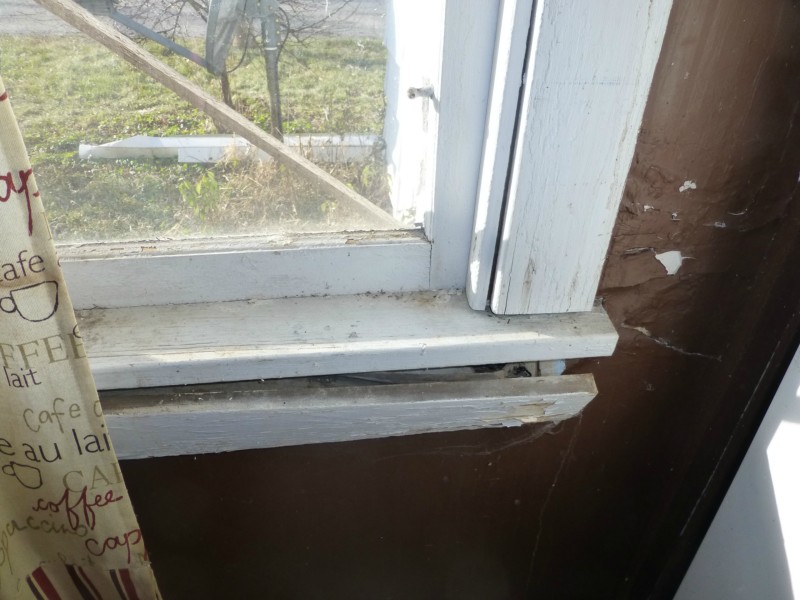 These pictures are of my back room-our entire window frame is coming apart due to water damage.


Our foundation is giving out (we have stone and mortor with some cement patching basement-with dirt under our kitchen).
Walls are all cracking, doors are slanting the list goes on.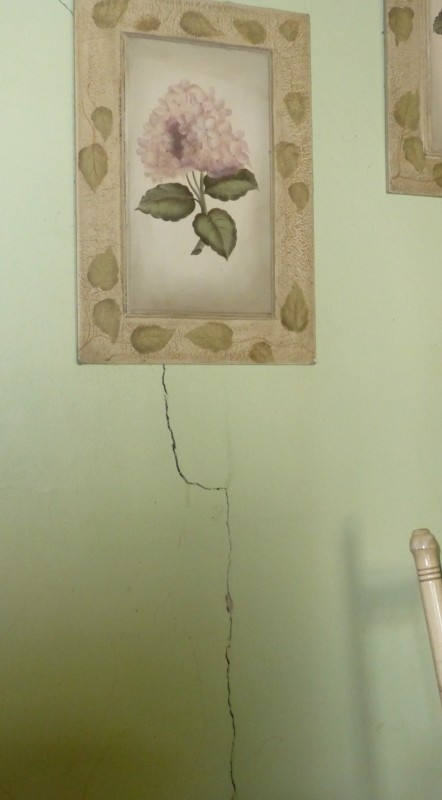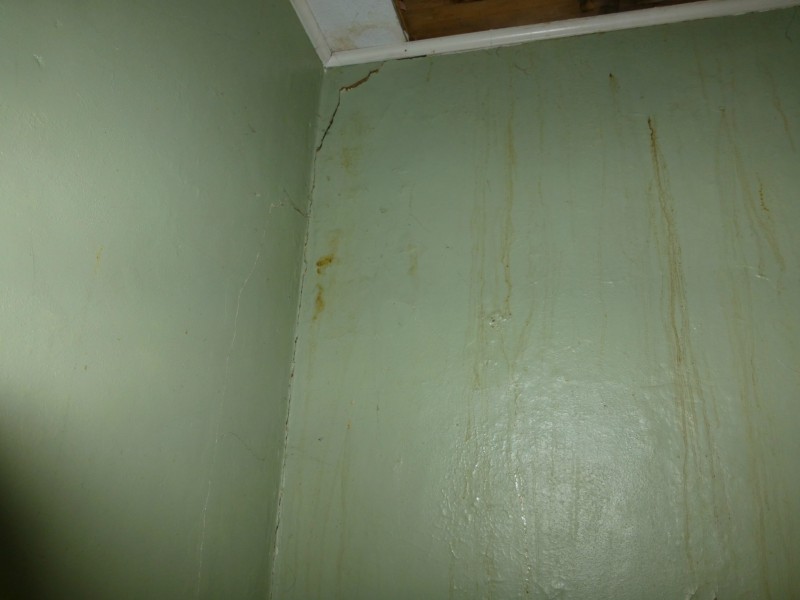 These two pictures are in my kitchen (same area).

We have old wiring in half of our home and it is great need of re-wiring.
Our kitchen sink needs new plumbing and a cabinet, I have 3 pails collecting water as well as towels always under the edge of our cabinet to catch water. The metal cabinet is literally rusting
away.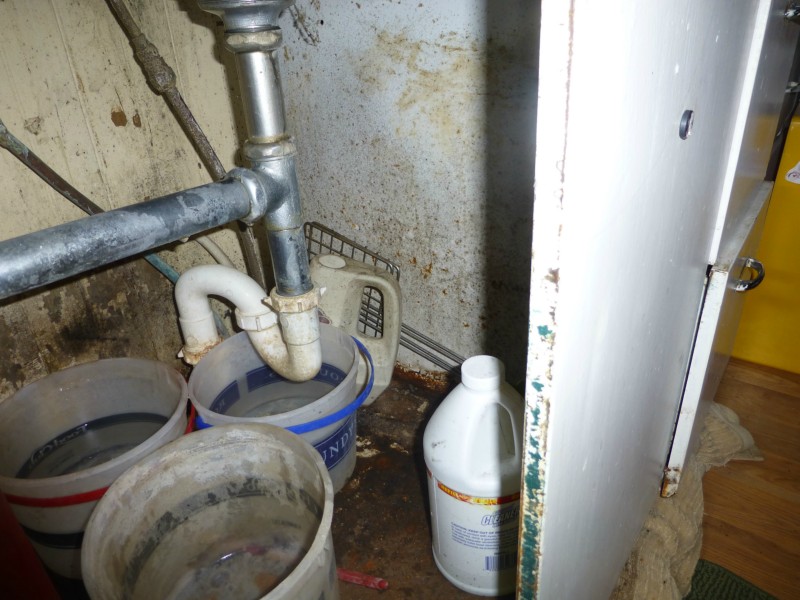 Our house has no insulation.
Our windows (half to most do not open and are broke-some frames are coming loose).
We have no idea of what it would cost for repairs etc.
We have been told our Roof will be greater than $6000.00.
Unfortunately as stated earlier we really have no means of repairing our home. Due to our bankruptcy we have no credit to get any lending.
We have always struggled and when we bought our house it was "meant to be" meaning the price was in a range we could afford, it came with appliances (which we had none) it had several down stair bedrooms (which we needed for our son) and on top of it all, when I was growing up I remembered going to this house and I have always wondered about it and just really loved it(I remembered the inside and how quaint it was) but I thought it was else where in our town.
To my surprise when we looked at this home I couldn't believe it....it was the house I had always wanted. :)
My husband works full time as well as myself but I am currently off of work for several months due to surgery. (I actually have missed a lot of work over the past 7 years due to health problems-this has hurt us tremendously as I am primary income).
Mike and I love our home and just live day by day and I just keep saying,
"OUR HOUSE IS OLD SO HOPEFULLY IT WILL STAND WHILE WE ARE ALIVE".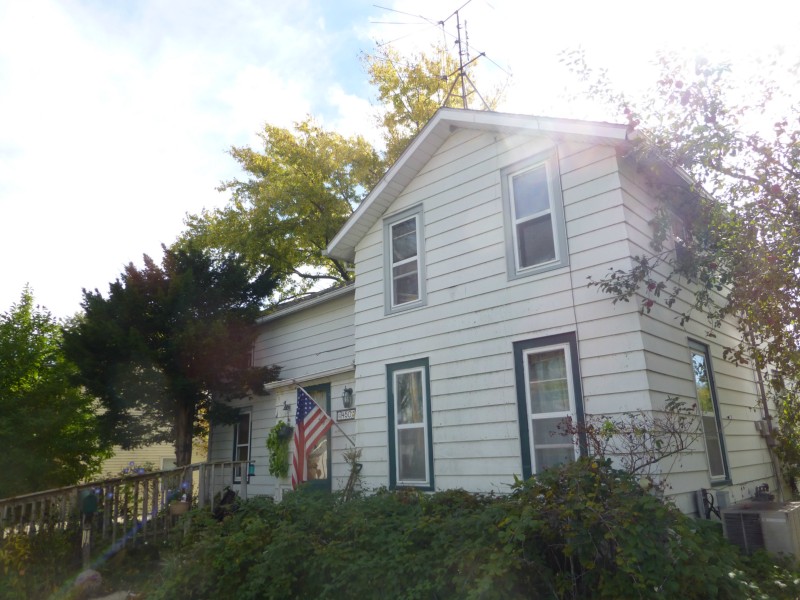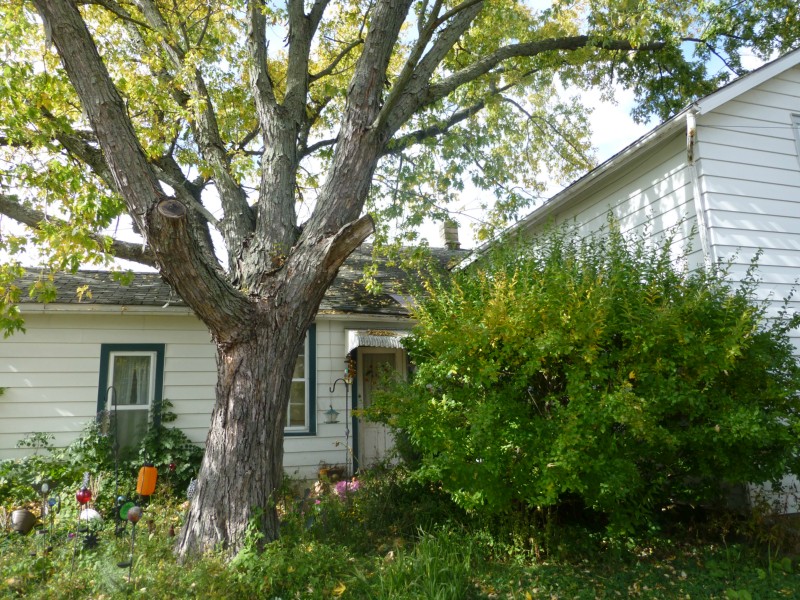 We have a wonderful family: 3 grown children, 1 son-in-law, 1 future daugther-in-law and 1 grandson
SO THIS IS OUR FAMILIES PLEA. If you can help we would be forever thankful to you.
Thankful,Grateful, and Humbly Yours,
Mike and Wanda Pranke