Bortz Family - Tumor Raiders
$31,485
of $25k goal
Raised by
242
people in 42 months
We want to share with you a journey of adversity and fighting spirit that unfortunately has an unhappy ending; and we are asking for your support. Eric Bortz, husband (wife Shannon) and loving father of 2 wonderful children (Carson age 9) and (Chance age 6), is losing his battle with brain cancer and to add to the families sorrow is their struggle to pay their bills, and imminent funeral costs.
The Bortz's are very proud people and do not like to ask for help, so we are reaching out to you, their family and friends, for financial support.
Just under 2 years after his initial diagnosis (Grade 3 Olgodendroglioma (Tumor was 99.99% Grade 2 and .01% Grade 3)), and to their surprise Eric is losing his admirable fight.
As a brief summary, on an ordinary day in Jan 2012 Eric is at work and loses balance and has trouble getting into his van and making phone calls. A few days later he has an MRI and they discover a mass in the back of the brain. They do a biopsy and determine that he has a Grade 3 Olgodendroglioma (Tumor was 99.99% Grade 2 and .01% Grade 3). He undergoes surgery to remove most of the tumor but not all and begins oral chemo. The majority of 2012 was good and Eric felt great. Then Christmas came and it was time for another MRI and there were signs of regrowth of the tumor. Eric spent the New Year going through radiation. In May 2013, the primary tumor was stable but a new tumor had developed in the frontal lobe close to the ventricles. This tumor was declared inoperable but they did try a new radiation therapy and chemo. From July 2013, until today the cancer has become very aggressive and acting like a stage 4 glioblastoma. Eric has developed many additional tumors inside the brain and has experienced a Todd's paralysis seizure. Eric and Shannon learned last week that his doctors must take him off his current cancer treatments (chemo and Avastin) due to a MRSA infection in his ankle. Their doctors at Duke prepared Shannon and Eric by sharing that they could resume chemo in a month if his infection heals, however they do not think he has another month to live.
Eric fights hard everyday to try and beat this illness, always having the will to live and to be here for his family & friends. His spirit about life remains positive, never complaining once about his sickness and what could happen but rather staying focused on the immediate.....his life.....his family. Eric is currently continuing with his fighting spirit and leaving his legacy by trying to teach his children strength and perseverance and that you "Don't ever give up!".
At this time, the family could use our love, support and assistance. As you can imagine they have incurred massive medical bills and Eric has been unable to work since his diagnosis in January 2012. If you are able to help out and would like to, it would be greatly appreciated. Please donate any amount; no donation is too small and every donation helps and is appreciated more than words can ever express!
To read Eric's complete journey, please visit the Eric Bortz Caring Bridge site at:
http://www.caringbridge.org/visit/ericbortz/journal/index/0/0/asc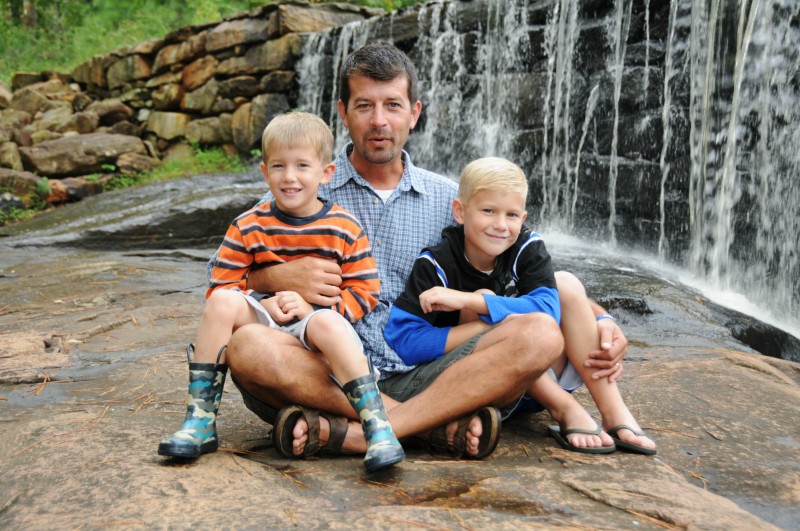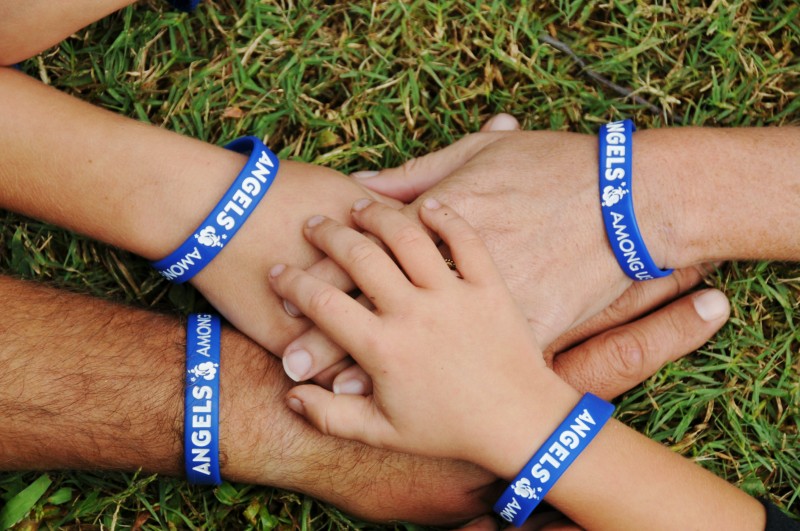 + Read More