CHINA MISSIONS
$435
of $3,000 goal
Raised by
7
people in 43 months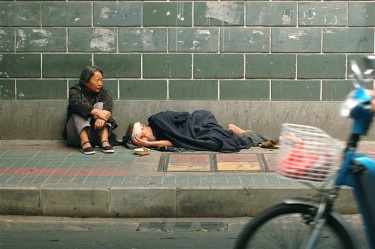 "These were his instructions to them: "The harvest is great, but the workers are few. So pray to the Lord who is in charge of the harvest; ask him to send more workers into his fields." Luke 10:2
Dear friends and family, as many of you know I have been planning a 3 month missions work in the Yunnan province of China, which is home to some of the most heavily persecuted underground churches in China. For thousands of years the governmental officials have sought to rid the land of all Christian communities and missionaries.
There are currently 1.351 Billion people living in China, 3.035 Million people living in the Yunnan province alone, and only 5.7% are Christian, not to mention countless unreached people groups who have never before in history even heard the Name of Jesus.
Although there have been great moves of God in the Yunnan province throughout history, China is still in desperate need of the Gospel, and I am a firm believer that there is no such thing as a "closed country" to those whose hearts burn to advance the Kingdom of God.
UPDATE:
1. I have spoken with the team recently and they are very excited for me to come and serve, and they have been partnering with me in prayer that God would provide for this trip.
2. I have recently acquired my 3 month visa and am cleared to enter the country as soon as I get my plane tickets.
3. My trip originally was supposed to start in late July, but has been pushed back to the month of October due to insufficient funds.
4. I have raised close to $1,000 already and am getting support almost every week now, but the need is still great.
5. I have been fasting, praying, studying, sending out support letters, messaging funding agencies, speaking at church, and feel strongly that God is calling me to go on this trip.
For the safety of the team, I have been asked not to list many of the details of this trip or their organization on public/social media, for further information on who the team consist of, how we will be ministering, the city we will be ministering in, and other ways you can support whether financially or in prayer, or if you would like to receive update letters regarding this trip, please contact me via
Email: Daviderozier@gmail.com
Phone: (850) 525-8015
Or message me on Facebook: David Rozier
Special thanks to everyone who has already partnered with me financially or in prayer for this trip, I would not be able to do this without you.
+ Read More
Update 2
Posted by David Rozier
42 months ago
Share
CHINA UPDATE: I have recently purchased my round trip tickets! I will be departing on Oct 29th and returning December 22nd. I still need a couple hundred more for food and other travel expenses in the country. Thanks to everyone who has made this trip possible! I couldn't do this without you!
+ Read More
Update 1
Posted by David Rozier
43 months ago
Share
Including cash, checks, and online donations, I have now raised $1,550 and have just discovered it's about 3-4 hundred dollars cheaper to purchase two 1-way tickets to and from China, so I only need about $200 more dollars before I can purchase tickets! I will definitely be leaving this month, praise God!
+ Read More
Read a Previous Update