Help Limping Leroy Brown
$625
of $2,900 goal
Raised by
25
people in 42 months
On a Sunday evening potty break Leroy somehow injured his leg, leaving him limping and with his back left foot flopping. On a trip to our vet they took x-rays to find he had dislocated his ankle and he was given pain medication and a referral to a veterinarian orthopedic specialist for the next morning. So, this morning we brought him in with hopes of them putting things back in place and giving him a splint, but due the severity of his injury the only option is surgery...a costly one that is more expensive than we ever could have anticipated.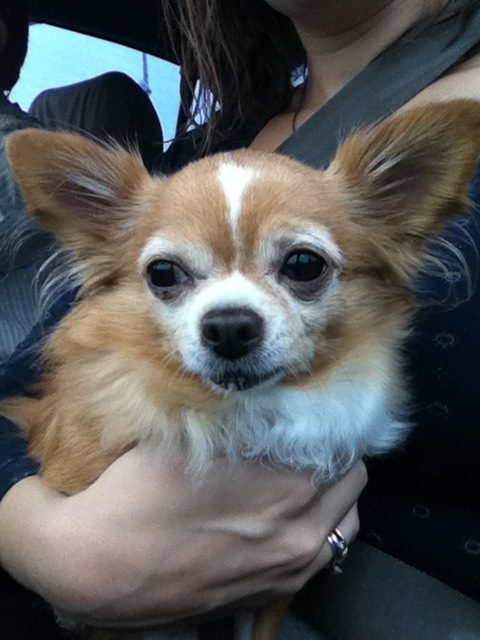 (On the way to see the orthopedic surgeon this morning.)
Leroy was rescued from a puppy mill by the animal shelter I used to work at after having lived there for the first four years of his life. He has been through so much already, having 9 teeth removed, struggling with swallowing his food, incontinence, and foot problems that have led to him having to have his foot lanced open from a case of bumblefoot due to the wire cages he had stood on for so many years. We are not sure if this is just another problem due to those years of neglect or if it is just a random fluke, but we do know that he deserves all the best. Unlike the stereotype of hyper chihuahuas, Leroy is as sweet as can be and just loves to be loved by those he trusts. He is now nearly 7 years old (on October 23rd!) and we plan on giving him a comfy loving home for many years to come.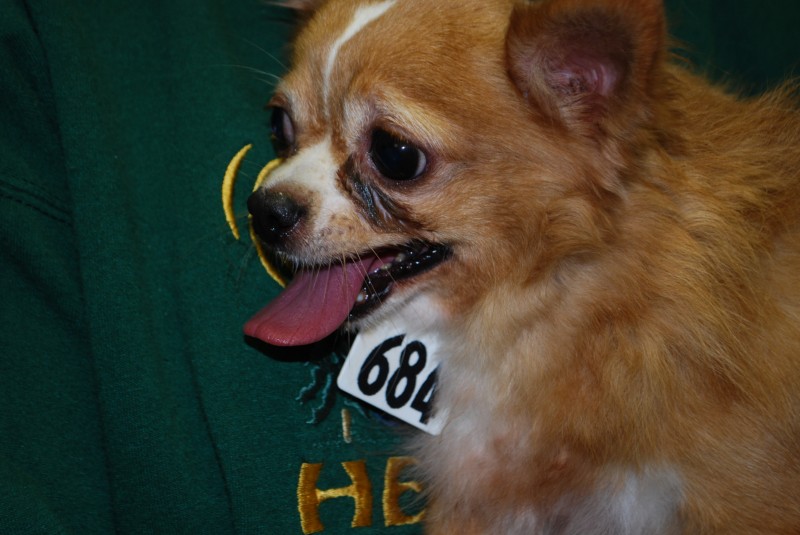 (When he arrived at the shelter)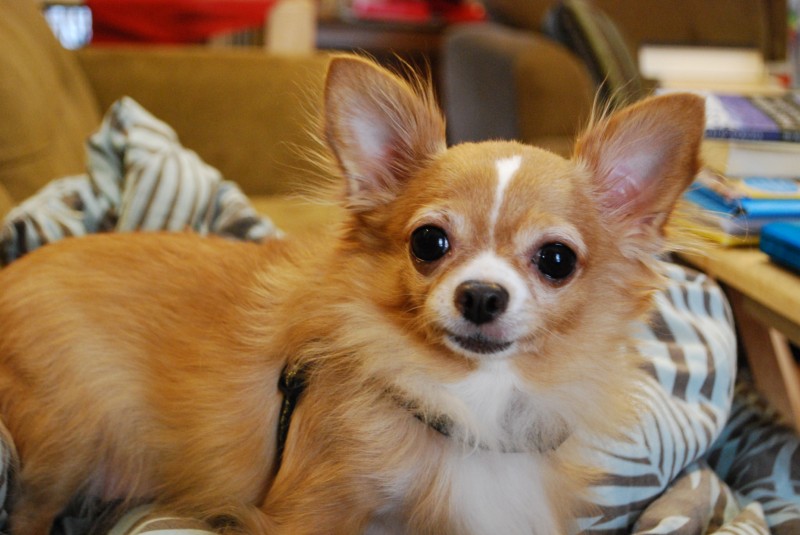 (After a bit of time in our home.)
As for what we need help with...Leroy will be having surgery on his back left ankle and they will be putting in bone graft and screws to replace a part of his ankle. So far the costs have been nearly $400 and if the surgery goes as planned, with no complications, it will cost another $2,180 - $2,334.50. After that he will be on doggy bed rest for quite a few weeks and have follow-up appointments and x-rays which we estimate to be at least another $400 or more.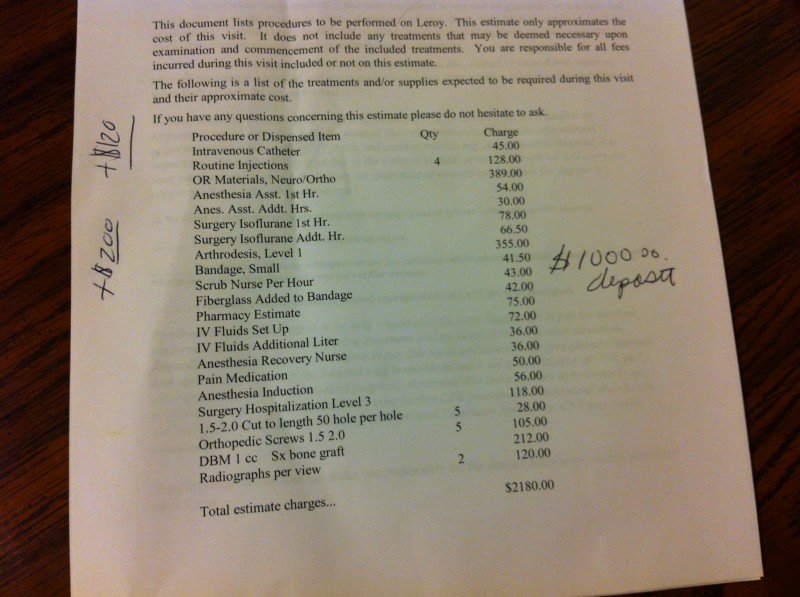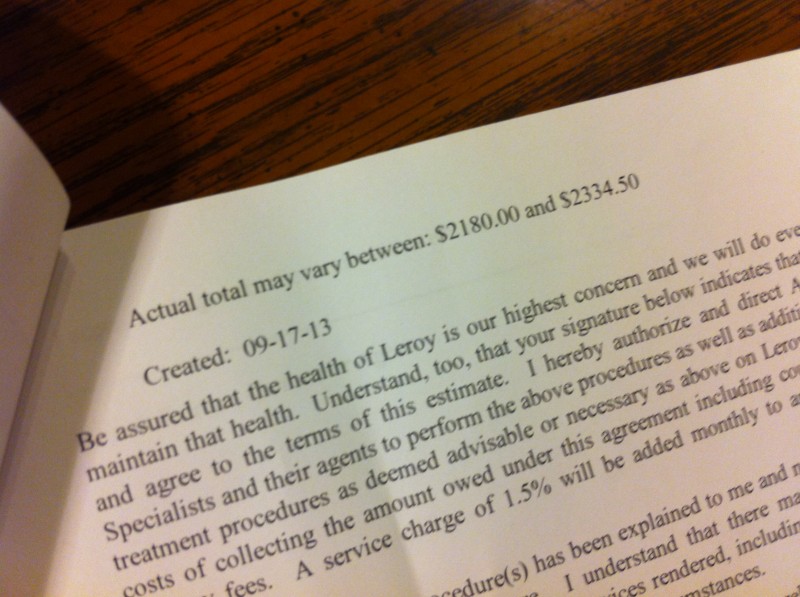 We feel very hesitant to ask for help, but a friend suggested we reach out and see what happens and after our daughter being born and the associated medical costs, along with recent mechanic costs, our emergency savings is running on empty, so we are humbly asking for any help we can. We asked about payment plans at the surgeons and they do not allow for them, so for now we are borrowing what we have to and doing our best to pull together what we can (we had $142.00 worth of change - score!) to quickly repay the costs before additional interest starts piling on and making this procedure even more costly.
We understand money is not easy to come by and that there are many important causes to help with, but if you feel moved to help out our little furry dude we would be endlessly grateful - as would he. Our cat Roxy would be too. She wants to get back to their daily wrestling matches and is not digging this whole bed rest thing.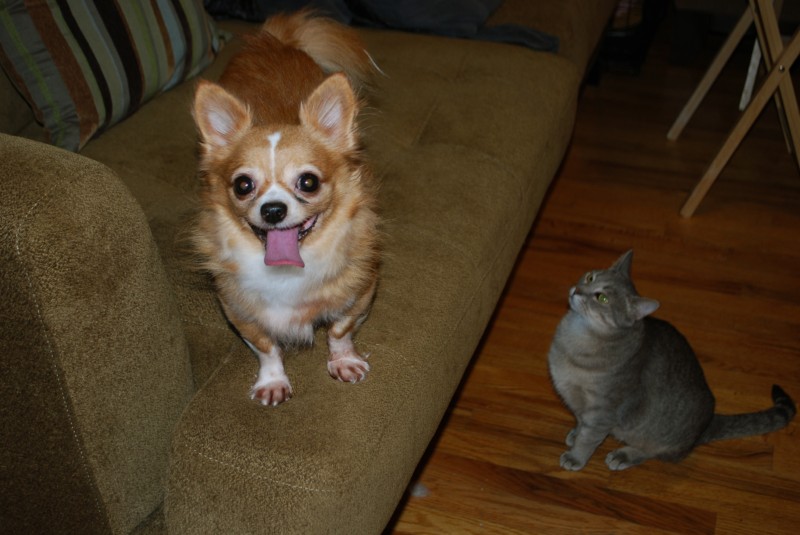 (They were quick friends. And no worries, his feet aren't all red like that nowadays.)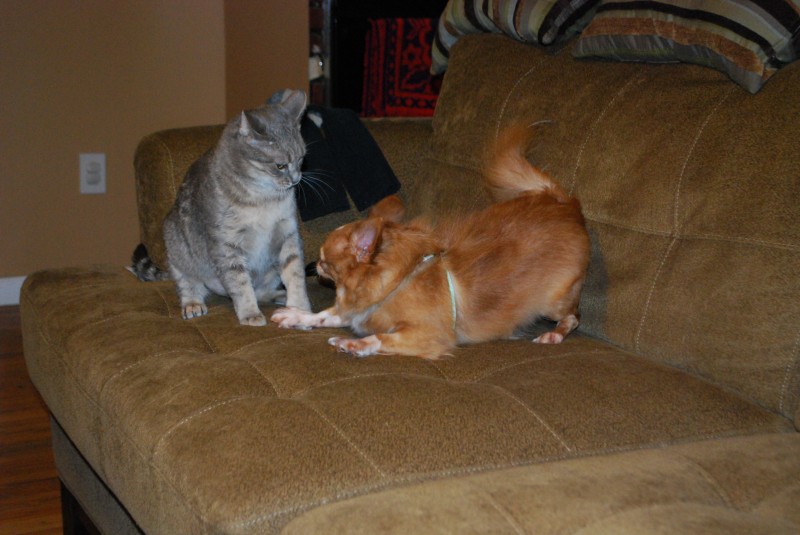 Thank you so much for taking the time to read Leroy's story.
Sara, Eric & Leroy Brown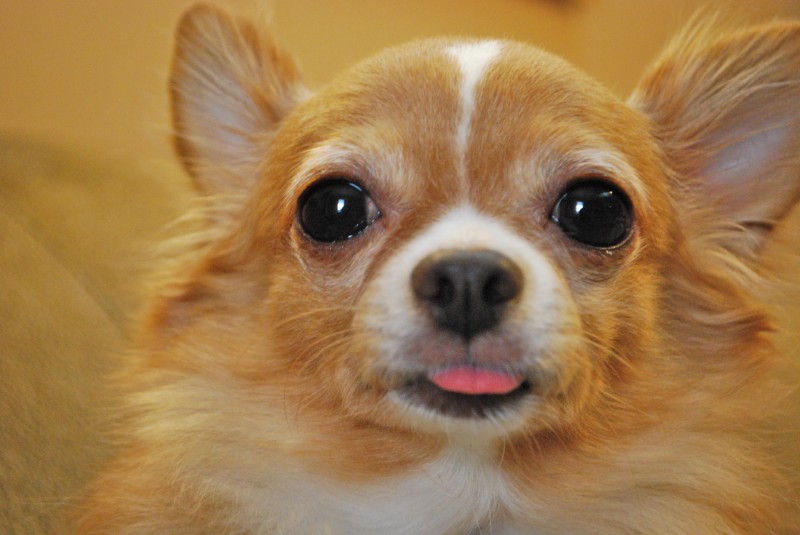 + Read More
Be the first to leave a comment on this campaign.