The Green Card Wedding Registry
$3,820
of $3,800 goal
Raised by
66
people in 66 months
Many folks have asked us about a wedding registry...we have a full house including everything we could possibly need right now in terms of 'weddingy things'.
What we really need right now....is this.
Read the story.....
========================+++++++++++++================
For the last 13 years I have been an independent artist living in the United States. From a very early age this was my dream. To tour, to make music, to live a creative life that would help inspire and encourage others along the way.
Then I met Jamie, an independent kick ass artist; mother of two; who had the same dream. To create art that would inspire.
And....(insert angels singing)....we fell in love.
Jamie and I married in Des Moines, Iowa on August 2nd 2013.
This is us....married.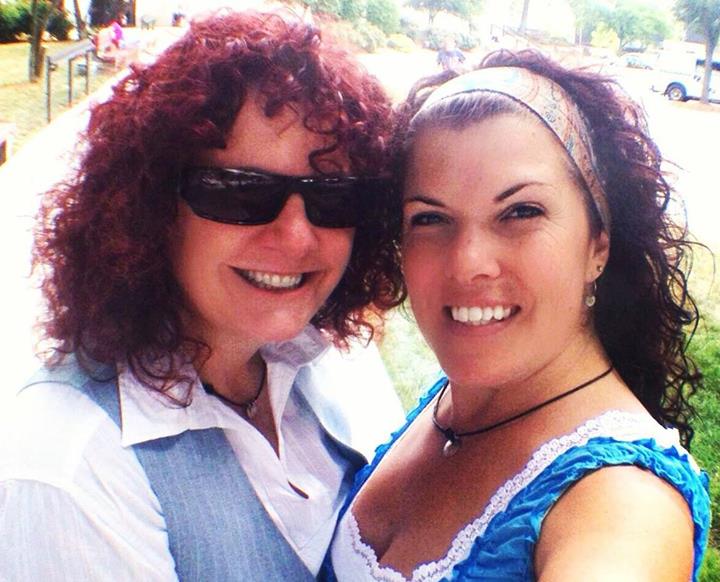 With the striking down of DOMA it means that our relationship is finally recognized for immigration purposes in the USA. Personally, I thought getting a green card here was out of my reach financially. That paying for my visas every 3 years tapped me out every time and finding another $8000 on top of that was overwhelming. But now with the new laws, our relationship is legally valid for green card sponsorship and this *only* costs $3600 in legal fees.
Every cent of this fundraising campaign will be used for this and anything raised over will go towards the physical, immunisations and extra INS fees that aren't included here (which is approx another $700 depending on how many immunisations they require me to take).
Jamie will be creating a 10 x 10 one of a kind scratch board as an incentive for being a part of this fundraising campaign...as a token of our thanks to you for being a part of it. This piece will be a symbolic creation that will represent love, in all it's forms, as seen through her eyes. If you haven't seen Jamie's art before please check out :
www.jamielockeart.com
If you haven't checked out Martine's music, please find her on iTunes or go to:
www.martinelocke.com
Or to check it all out at once, go to :
http://www.handmadesociety.com
Thank you for your support friends! 
+ Read More