Help Me Get My Medical Alert Service Dog
$310
of $7,500 goal
Raised by
13
people in 45 months
In April of 2013, my current service dog was attacked by another dog. I've tried working with him for several months on his severe nervousness around other dogs with multiple service dog trainers, to no avail. I have finally faced the facts that Sir is no longer emotionally stable for service dog work, leaving me with no service dog, and no partner.
I have Hypounawareness, meaning when I have low blood sugars (which I frequently do), my body does not give off signals and it can place me in dangerous situations. I have ended up in the ER many times because I have lost consciousness and hurt myself badly.
That's where Bailey comes in.


Bailey is a 9 month old Papillon who is being privately trained by several amazing individuals to be trained to detect and alert me to my blood sugar dropping. This means that I will be able to correct my sugars before I end up losing consciousness or having a seizure, and he will be able to respond as well - meaning if I did have a medical emergency, he would be able to get help for me.
The $7,500 is quite a lot to ask for, I know. But I can guarantee that the money is going to be used well. $5,000 is going back to his trainers because all of the work they've put into him, between training aspects and the costs of Bailey himself, being a pure-bred Papillon who is to be neutered and will be up-to-date on all of his shots, are quite expensive. Service dogs tend to range from $15,000 and up, so to get a Starter Service dog at only $5,000 is an amazing deal. The other $2,500 will go towards my travel costs to fly out there for team training in September, and to fly back out one more time in January for the official follow up, where we will take the PAT (Public Access Test). I live in Oregon and Bailey and his trainers reside in Florida, so round-trip tickets tend to be nearly $1,000. Yikes.
I'm a 17 year old college student who is really looking forward to being able to start school in the fall, but I cannot do so if I don't have a service dog with me to be able to watch over me and keep me safe.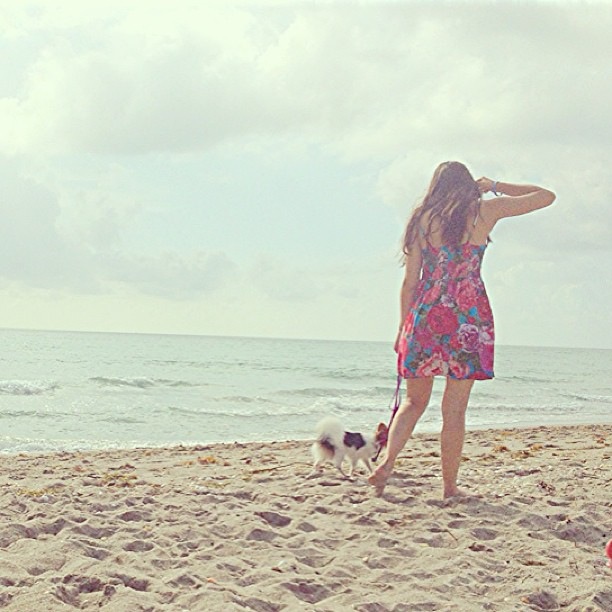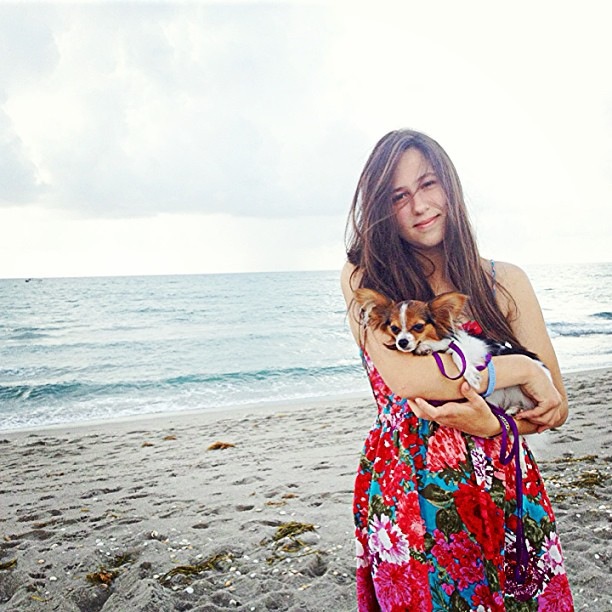 Our last day together before I had to leave back to Oregon. ):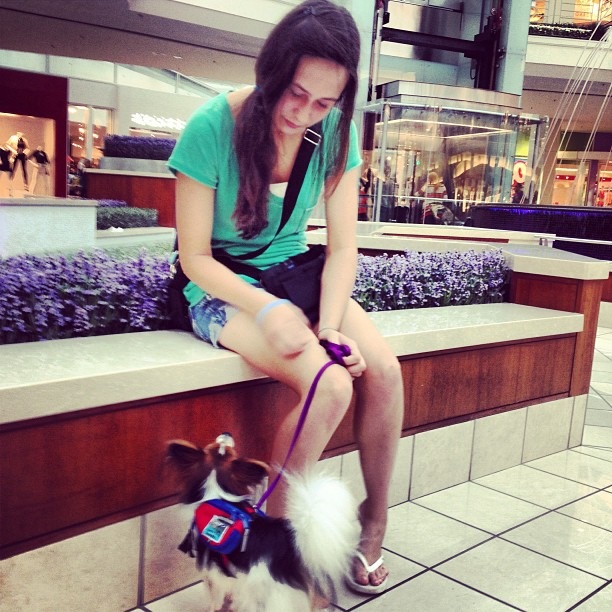 Bailey checking on me after alerting to a low.
+ Read More
Be the first to leave a comment on this campaign.