T.A.C.T.
$23,445
of $25,000 goal
Raised by
58
people in 40 months
Update #2:
The last few days have been so exciting! We have received such warm feedback and excitement for our program. We are getting a lot of things set up and would appreciate you following us on Facebook and Twitter and sharing our posts with your friends, family and community. Here are all the ways (so far) that you can receive updates on our progress:
www.tactkids.org
www.facebook.com/tactkidsorg
www.twitter.com/tactkids
www.pinterest.com/tactkids
www.instagram.com/tactkids
-------------------------------------------------------------------
Hello and thank you for looking into our "Go Fund Me" campaign!
Backstory/History
:
My name is Danny Combs and I've been a teacher for more than a decade. I've taught in a variety of settings including: five years in an inner-city high school, a Montessori school, private lessons and tutoring and most recently a private k-8 school. Although I'm a music teacher I grew up working with my hands. My father taught me and his father and grandfather taught him. For generations my family has done woodworking and mechanical tinkering. They've built homes, cars, airplanes and tinker with just about anything. This had a huge impact on me - especially working on cars and working with wood.
Like many of you, I've noticed how children don't "build stuff" anymore - with wood, tools, take apart machines and see how they work. There is a huge shortage of children (and adults) that can make and repair things. They all seem focused on cellphones and iPads. Because of this, having a hands on approach has been a big part of my life and something I've always tried to incorporate into my teaching.
In 2009 my wife and I were blessed with a beautiful son. We named him Dylan. He's an amazing boy. Like a lot of parents the first couple years his progress was "on track," however around the age of three we began noticing his speech was behind, he was toe walking and few other "differences."  We visited a few doctors and he started speech and occupational therapy to work on his sensory developments.  Fast forward to 2015: He's in first grade and growing into a remarkable young man. He is extremely good at putting LEGO's together, carrying a tune and is extremely artistic. However, there are clearly some continued difficulties. After years of working with doctors and teachers he is labeled "Educationally Autistic." This term was new to us as it's different from "Medically Autistic" but carries many of the same ideas and meanings. He's not alone. In 2014 the CDC reported that 1 in 68 children (1 in 42 boys and 1 in 168 girls) are diagnosed on the Autism Spectrum.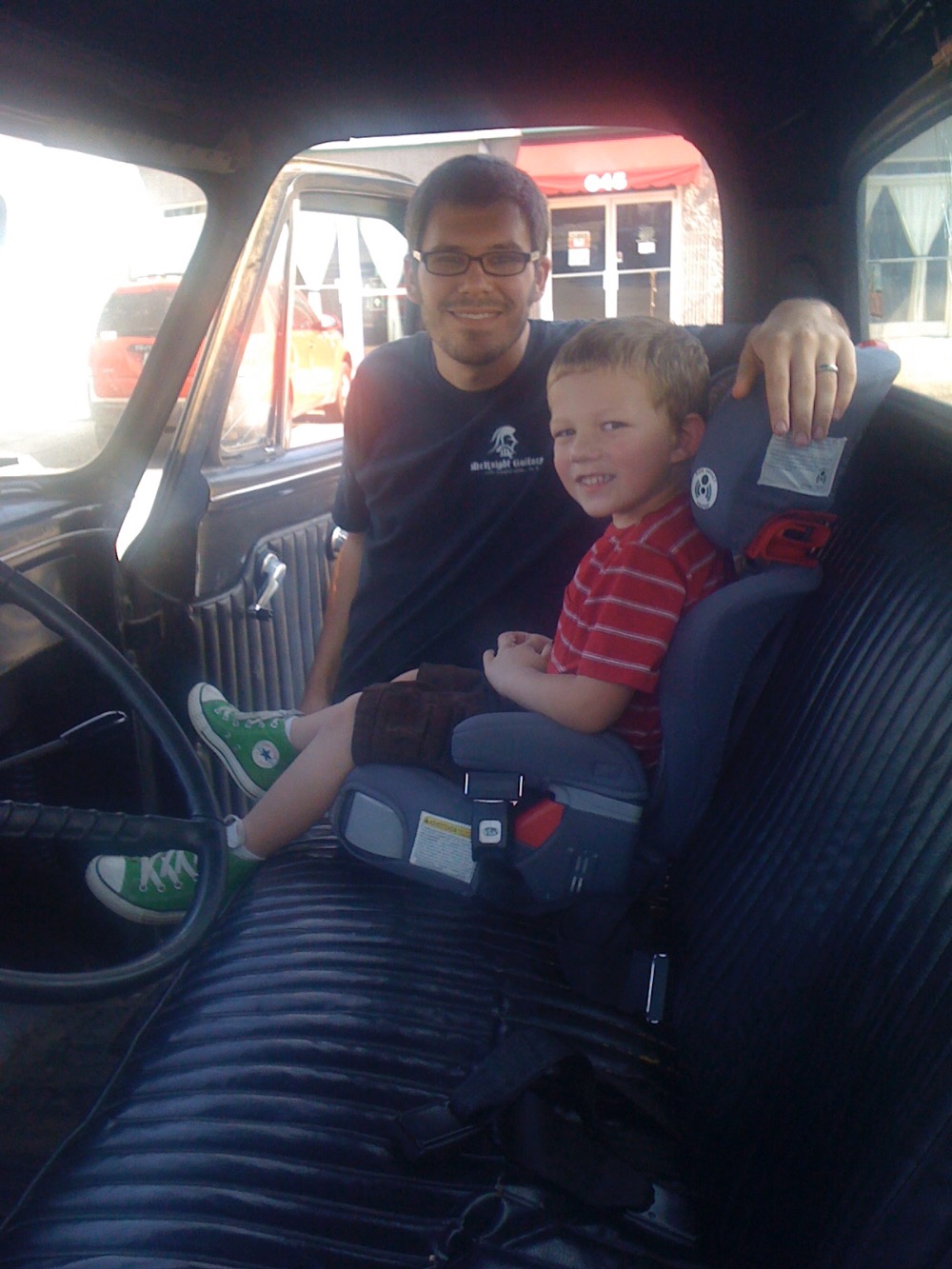 As a father and educator I started looking into programs to build upon my son's strengths to help him build confidence and social and emotional awareness. I couldn't find anything outside of the doctor's office.
So, I began developing T.A.C.T.  In 2016 I was able to listen to, meet and speak to Dr. Temple Grandin. She's incredible. (
www.templegrandin.com
)  I spoke to her about the idea of T.A.C.T. and she loved it! She encouraged me to go for it and her reassurance of the idea gave me the push I needed to go for it.
So, here we go!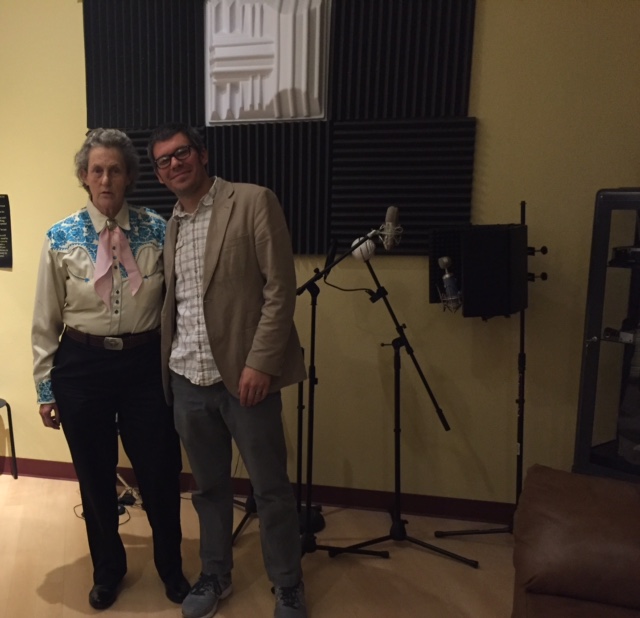 Established
in April 2016, T.A.C.T (Teaching the Autism Community Trades) is a Denver-based 501(c)(3) nonprofit to teach children with autism hands on trade skills.
Our mission
is to be a mobile program providing trade and technical skills to children, young adults and families living with Autism Spectrum Disorder. Programs are designed to empower individuals aged 5-22 to develop interests and skills for life. Set in a comfortable one-on-one or small group environment, our classes encourage confidence, build social and emotional awareness, develop competence and inspire deep-rooted dedication. This helps to set ASD children and young adults up for long-term success. Competency is taught in disciplines including: engine repair, auto-mechanics, instrument building, electronics, woodworking, rocket/drone building as well as knitting and sewing. Motivated to achieve a permanent solution, T.A.C.T. aims to build upon strengths, instill a sense of purpose and create lots of fun while doing it!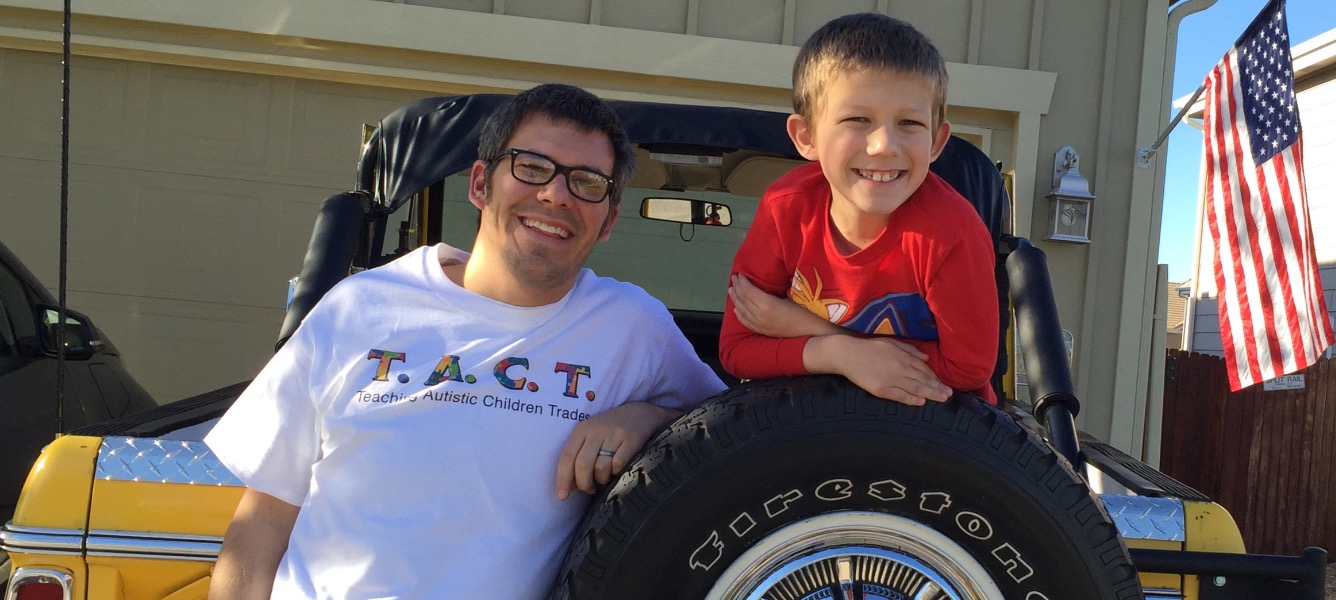 Your contributions will provide the equipment and resources to build, promote and teach autistic children.
Specifically your donations will be used to:
(1) Purchase and maintain a vintage panel truck to base, brand and transport our mobile teaching program.
(2) Acquire wood, hand tools, work benches and materials for the students to use to build their projects. They get to keep everything they build!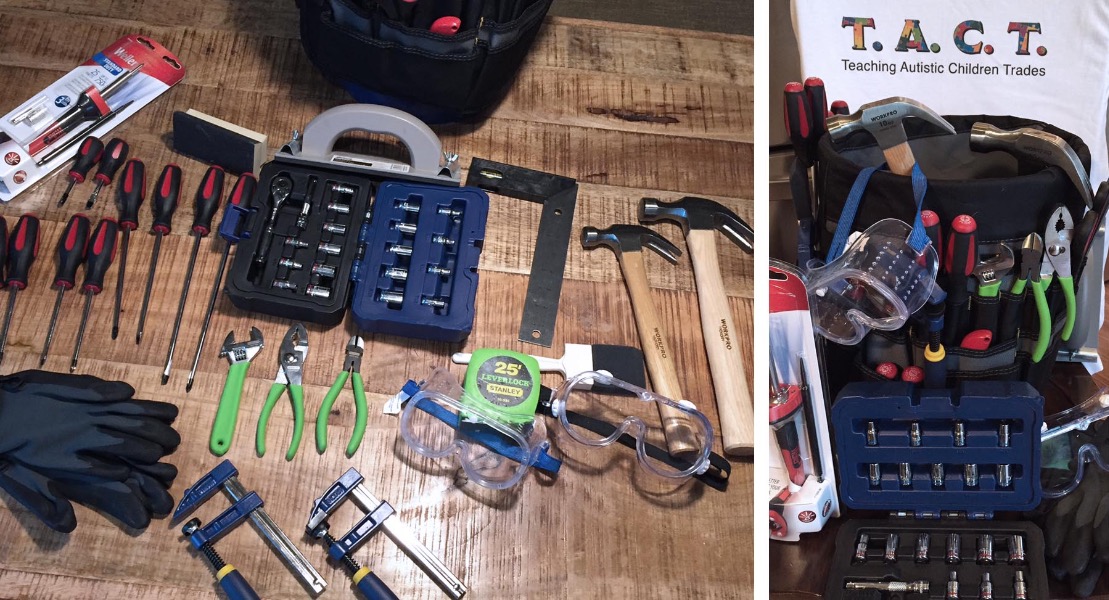 Woodworking/Mechanic Toolkit
(3) A website to promote and set up additional funding and coordinate with local schools, churches, recreational centers, camps and parents.
(4) Print materials to have available at pediatrician offices, special education centers, schools and churches.
(5) Help us pay for and set up a non-profit status and get all the insurance paperwork established.
Your donations
will help us to get started with the foundation of the business so that we can start offering courses in the fall of 2016!  We've got a LOT of work to do, but know that with your help we can get there from here.  
Thank you
in advance for your generous donations! Be on the lookout as we provide updates on our progress on T.A.C.T.   
Sincerely, Danny and Claire Combs
Follow Our Journey: 
www.tactkids.org
   |  
Twitter
 |  
Facebook
 |  
Pinterest
+ Read More