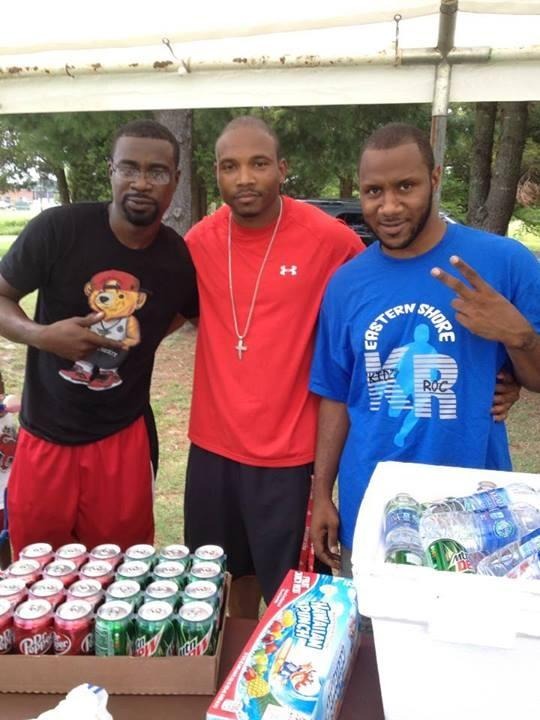 Picture of ELOG members, from Left to Right: Travis Morris (Board of Director), Chucky L. Smiley Jr. (President/Co-Founder), and Jermichael Mitchell (Vice President/Co-Founder

General Information
The Extraordinary League of Gentlemen, Inc. (E.L.O.G.), is a private 501 (c)(3) non-profit organization whose mission is to enhance the quality of life for underprivileged residents of Maryland's Lower Eastern Shore through social advocacy and civic contributions.
Mission
To promote positive change by giving back to our community.
General Information
Vision
To promote positive change by establishing a network of volunteers dedicated to serving and improving our community.
Motto
"Where ordinary men and women do the extraordinary!" and "Be Extraordinary!"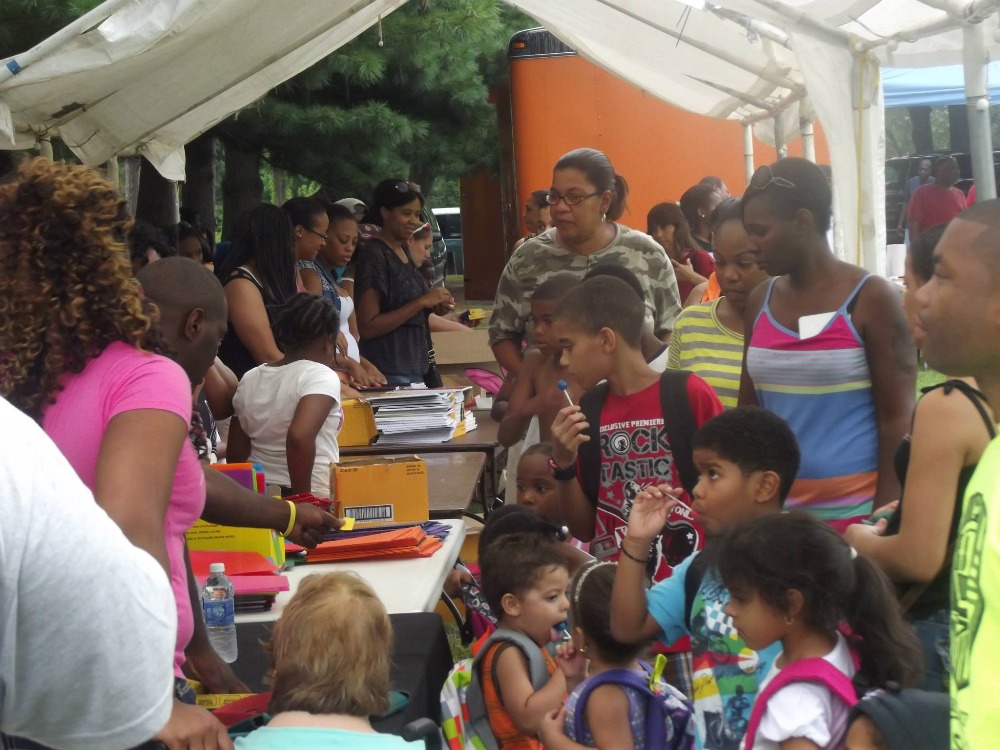 2013 Bright Minds with Bright Futures Bookbag Giveaway is underway.Why do we need $4000
We are trying to raise $4000 so we can purchase 600 bookbags for our 5th Annual Bright Minds with Bright Futures Bookbag Giveaway.
E.L.O.G.'s annual Bright Minds with Bright Futures Bookbag Giveaway was created to assist disadvantaged families in the area by providing basic essentials (bookbags & school supplies) for kids heading back to school in September. Additionally, this event allows E.L.O.G. the opportunity to mentor to kids and promote the importance of obtaining an education, while also working to close the achievement gap that we noticed in our communities. E.L.O.G believes children in the inner city do not have all the same resources as someone who lives in a suburb might have and this advantage is an achievement gap.
Each year our book bag giveaway has grown. In 2010, our goal was to giveaway 50 bookbags. Unfortunately, we fell short of 50 but we were able to giveaway almost 40 bookbags. In 2011, we set another goal of 50 bookbags and this time we surpassed our expectations and we blessed over 80 kids with new bookbags. Last year, our goal was to give away 100 bookbags and I am proud to say that we shattered that goal. When all was said and done we gave away 188 bookbags. This year, E.L.O.G. gave away close to 400 bookbags filled with school supplies to disadvantaged youth in Maryland this exceeded their original goal of 200 bookbags.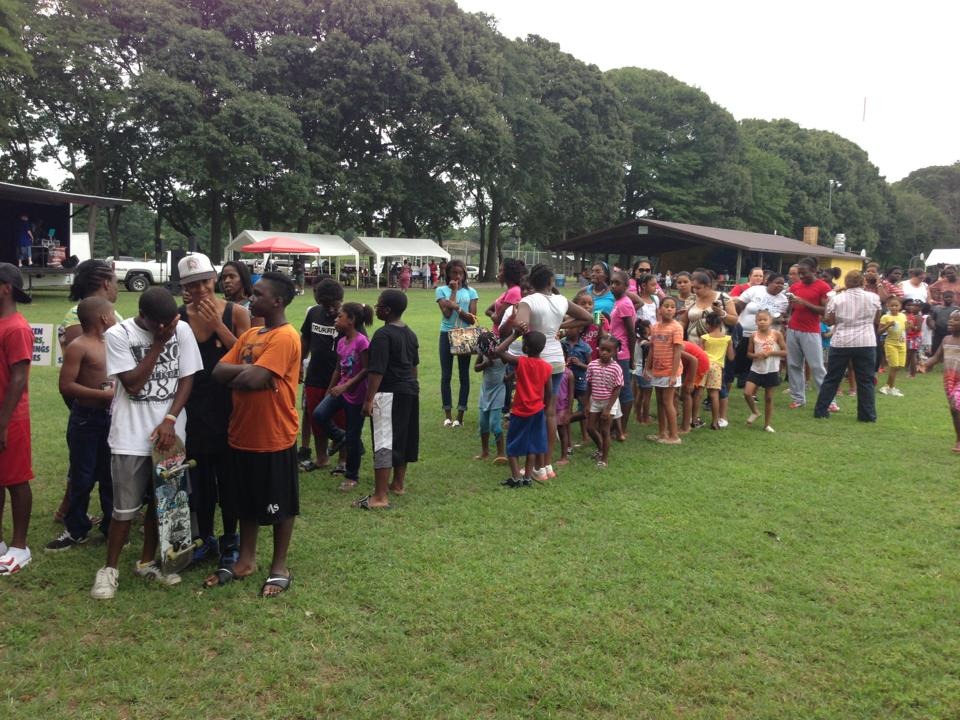 *Picture of some of the young kids waiting to get their new bookbag.Don't watch us change the world, help us to change the world. Will you help us to reach our goal by donating a few dollars?Contact Us
Facebook:
https://www.facebook.com/pages/Extraordinary-League-of-Gentlemen-Inc/454470197956025
Twitter:
https://twitter.com/ELOGInc
ELOG Website: 
http://www.eloginc.net/
Email.com: Eloginc@ymail.com
Phone
301-646-5581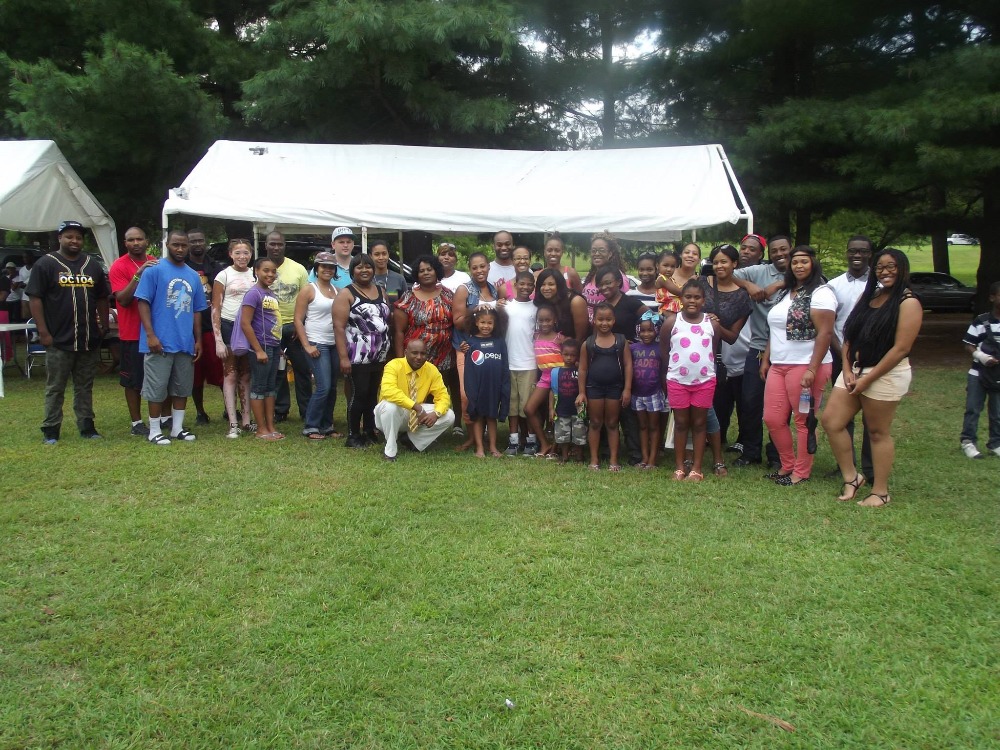 *Picture of ELOG Street Team
The test of our progress is not whether we add more to the abundance of those who have much; it is whether we provide enough for those who have too little. ~ Franklin D. Roosevelt