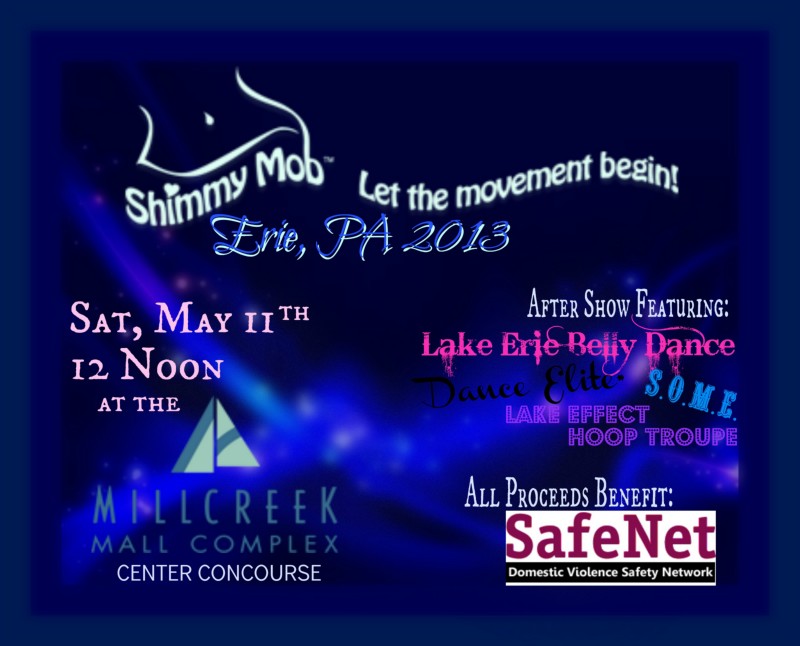 Shimmy Mob, ERIE, PA is raising funds throughout the month of May for the women and children of
www.SafeNetErie.org
.
Please join us for the belly dance flash mob on
Saturday, May 11th, 12 noon, at The MillCreek Mall Center Court!
Thank you for taking your time to support the brave and
kind-hearted women you see above in reaching their goal, and for helping us help our sisters in need at SafeNet!
Shimmy Mob is an international belly dance flash mob event created by Francesca Sabeya Anastasi.
For more info, please visit
www.ShimmyMob.com