Eli's fight 4 life from snake bite
$80,450
of $100,000 goal
Raised by
1,589
people in 32 months
Some of you may have heard about two year old Eli from Agnes Water in Queensland who was bitten by a Coastal Taipan on the 26th of September while getting eggs from the chicken pen. He suffered a Cardiac Arrest due to the envenomation and was revived by paramedics but unfortunately is still fighting for his life at hospital in Brisbane. All positive thoughts go out to his family at this time and we are praying he makes a full recovery.
Long story short: Eli is one of my sons playmates and is the only other toddler that lives on our street here in rural Queensland. My wife Loulita and Eli's mum Brittany are good friends and our families have many similarities. I work in emergency services and hearing of the ordeal sent a shockwave through our small, tight-knit community. It hit really close to home for me as I have 2 young sons and another on the way. Eli's mother is also pregnant and due to give birth early next year around the same time as my wife. It is a situation that could of easily happened to my family or any other young families that live in rural Australia.
The situation has caused Eli's family to have to drop everything to be by his side at the hospital which is almost 500 kilometers away.
All funds raised will go to Eli's medical bills along with his hopeful recovery. Funds will be directly deposited into the family's bank account.
Eli's parents have said that they want any excess funds raised to be donated to one of the multiple organisations who've helped them along the way like CareFlight etc.
Please donate and share this campaign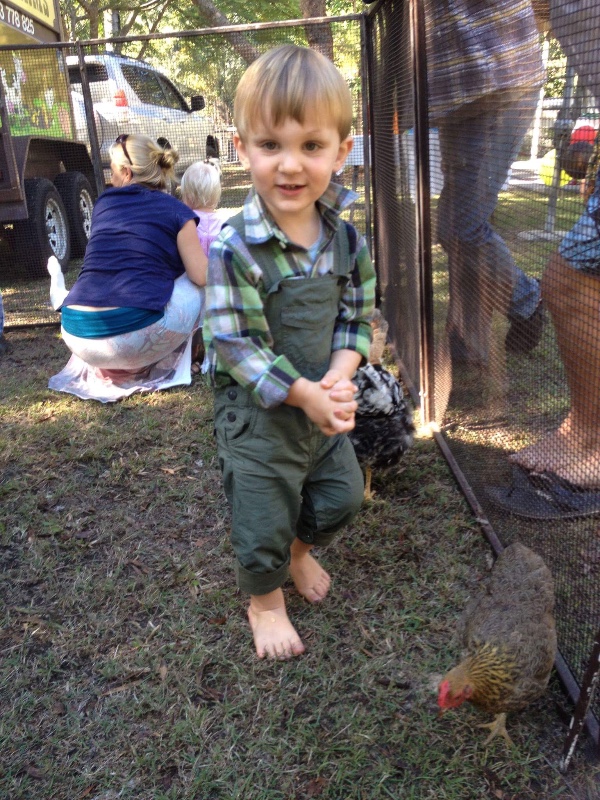 https://www.facebook.com/groups/275293089158659/permalink/1225497304138228/
+ Read More