Luka Love: Help for Stabbing Victim
$

4,885
of $4,600 goal
Raised by
161
people in 44 months
UPDATE BELOW!
My sweet 10 year old pup Luka was stabbed and slashed yesterday when she got out of our yard. She approached a man walking his 2 dogs, and he claims she "attacked" his dog. I have had Luka since she was 5 months old, and she has never harmed a dog or a person in her life. The police report the man filed states that his dogs had NO injuries, and the emergency vet told the police that there was no way my dog was trying to harm the other dog. She was doing what most female dogs do, trying to hold down the other dog who was being aggressive. The man then stabbed her twice in her left side, and slashed her throat 9 inches long and 4 inches deep.
She spent the night at the emergency vet after spending about 4 hours in surgery, and we brought her home this morning. Miraculously, the stab wounds missed her vital organs, and the slash wound didn't get her artery. But she still has a long recovery ahead of her...no dog deserves to be brutally assaulted like this.
We are legally probably not going to be able to get this man to pay for what he did, since according to the law she was off the leash (which even though what happened was not right, there's nothing we can do about it), including her emergency vet bill. But in the meantime we need to pay her bills. Any help is much appreciated :) We just want our baby to get better and put all this behind us.
***UPDATE!***
So, Animal Control officers just left the house. They came to cite us for 2 offenses. The first, having a dog off a leash, I completely understand. That one is $168. The other, however, is "keeping a vicious dog". The officers said they did not want to give us the ticket but the city of Mount Pleasant said they had to. The fine is $1092.00. We have a court date next month. I am going to contact the veterinarian that took care of Luka on Sunday night, she said she would be happy to give testimony as to Luka's temperament, as she was appalled that this would even happen. If we don't have the citation overturned, the officers said the judge would probably tell us that we had to have the dog leave the town of Mount Pleasant.
My new goal is to cover the fine (if we end up having to pay it-we are going to fight the charge). I'm not sure if there will be other court fees or if we are hiring a lawyer, which any funds that we receive over our goal will go towards. Having a record of being a documented "vicious dog" is completely ridiculous and absurd for our girl.
"¢"¢"¢Thank you everyone for your support so far! We are amazed at all the love Luka and we have gotten <3 Please continue to share our page with your friends, we really appreciate all of your help!"¢"¢"¢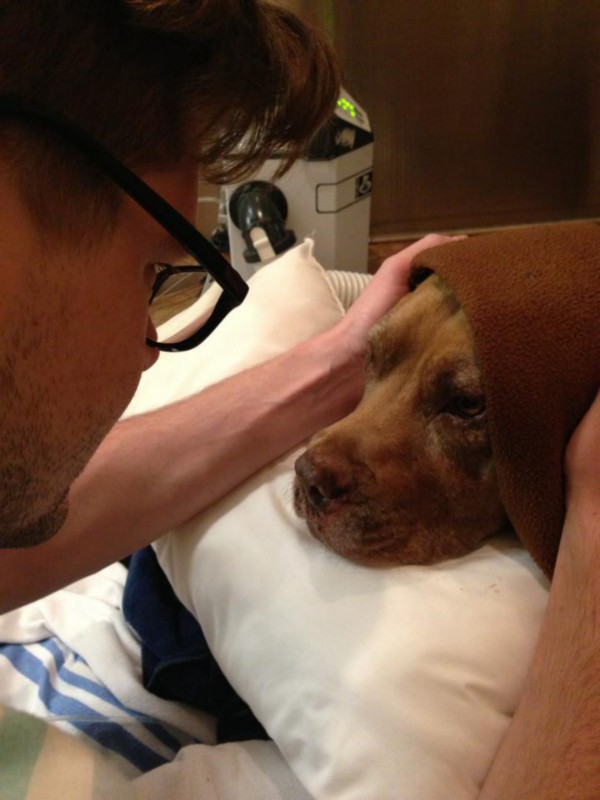 At the vet after surgery.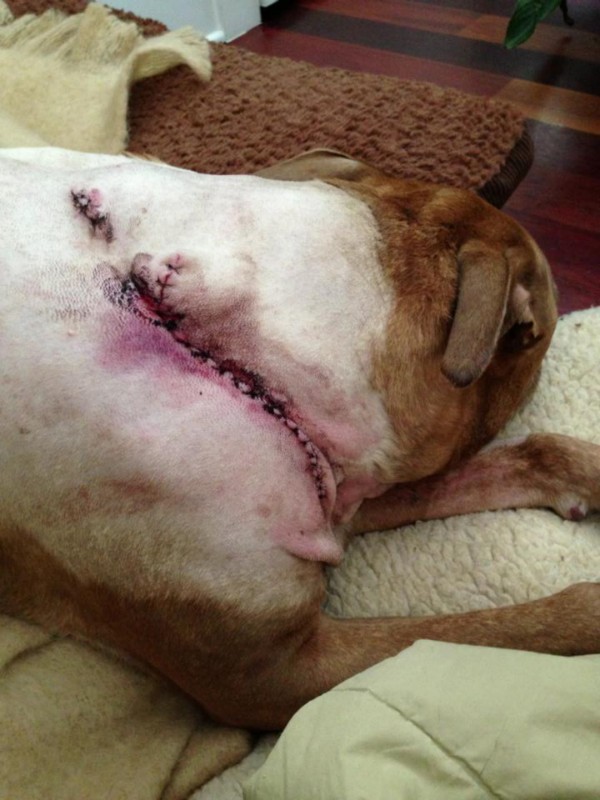 Slash wound on her neck. The vet said it was 4 inches deep.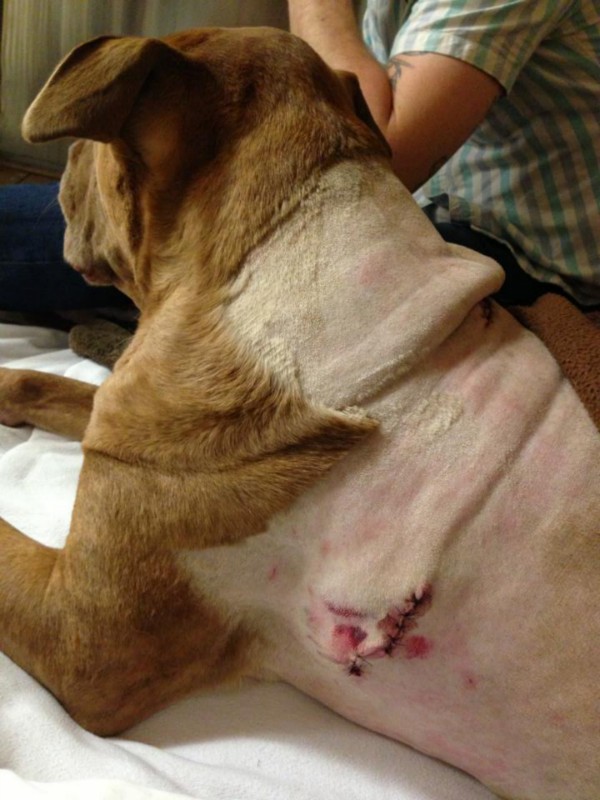 2 stab wounds on her left side.
"¢"¢"¢ "¢"¢"¢ "¢"¢"¢ "¢"¢"¢ "¢"¢"¢ "¢"¢"¢ "¢"¢"¢ "¢"¢"¢ "¢"¢"¢ "¢"¢"¢ "¢"¢"¢
REWARD LEVEL! Artist Joanna Jackson has donated one of her paintings to Luka's fund :) Her message:
"So, I don't know how to post this to Luka Love, and I don't have the money to give at the moment, but i'm horrified by this. So, i'm donating this painting. The first person who gives $300 will get this painting. Yes, I know it's a cat, but I don't have any dog portraits, and really, anyone who has a cat or dog, loves them as their child and can only imagine how they would feel if their own pet went through this. So, I hope this helps in some way! My thoughts are with her anyways! Let me know who gets it."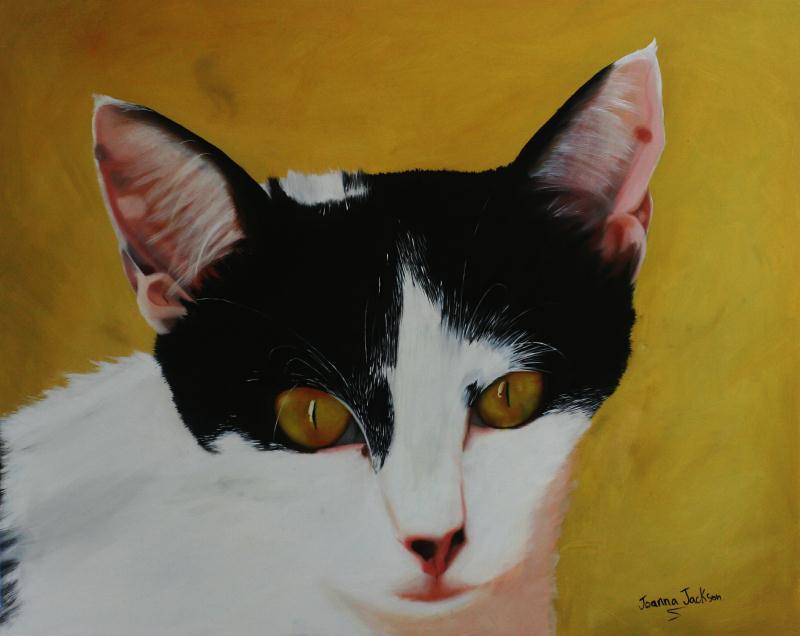 18"x24" acrylic by Joanna Jackson (
http://www.joannasstudio.com
)
+ Read More
Help spread the word!
 816 total shares