The last thing I expected to hear upon returning from the Boston Marathon with my dog, Duke [pictured] was Jen's voice echoing up the stairwell. I hadn't seen her in two years. "Phil? Phil?"
She and her friend, Kat, were shaken, tired and dehydrated. They had been standing, watching the race in front of the Marathon Sports store at 2:15. They left their viewing spot to grab a bite to eat. The bombs went off a mere 30 minutes later.
With all public transportation shut down, they walked four miles to my apartment, which is less than a mile from Watertown. I gave them water, gave them time to rest, then drove them home.
Two days later, I was awakened by sirens and police vehicles racing down the street to Watertown. Manhunt. Lockdown. Less than a mile down the street.
Through it all, I've realized that there were thousands of near misses, thousands of "what if's." And yet the heinous acts at the 2013 Boston Marathon have affected not only the victims and their families, but the entire Boston community - and beyond.
To honor the young lives that were lost, the hundreds who were injured, and the thousands of law enforcement professionals who were able to secure our region, I am spearheading the development of a permanent, yet modest memorial in Boston's Allston/Brighton neighborhood - host of the Marathon at the end of Heartbreak Hill, and sister to Watertown, who shares the Charles River as a border.
This campaign will help fund the process of creating and placing a sculpture with the hopes of invoking reflection on the events, on the importance of family and of the heart of a community in a time of crisis.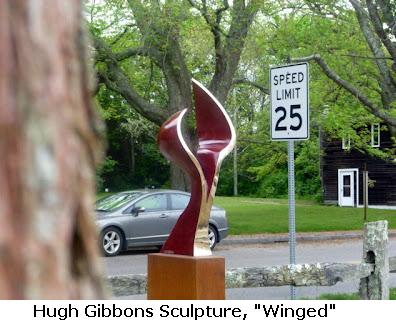 As a part of this campaign, donors who give an amount of $100.00 or more will be recognized personally on the site of the memorial. If the goal is reached and surpassed by a significant amount, the scope of the project will expand, to include professional landscape architecture and a search for an established sculptor, like Hugh Gibbons.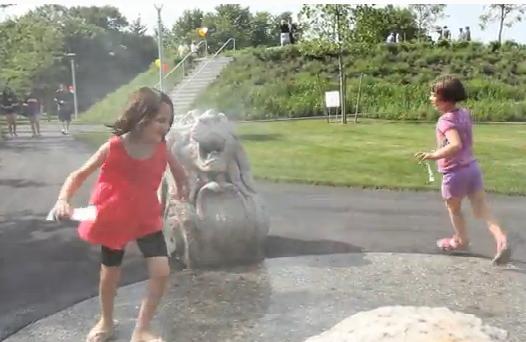 The preferred site is currently Raymond V. Mellone Park at the Honan Allston Branch of the Boston Public Library.
For more information on the park, you can view this video:
In addition, if the fundraising goal is met and surpassed, I will personally train and run the Marathon in 2014 in honor of the victims and our law enforcement community.
Thanks for your support of the people of Boston. And if you are from outside the city, you'll be able to touch and see the memorial when you visit in the future...
Keep Boston running. Keep Boston strong.
Thanks again for your support during this difficult time...