Our Angel Needs your help!
$625
of $50,000 goal
Raised by
13
people in 24 months
We have an Angel. His name is Charles. He saved our son's life, and now he needs ALL of OUR help, so he can continue to help others.
Charles owns and operates a nonprofit agency called
Doing Real Work, Inc.
His mission is to mentor people to help themselves.  He believes that everyone, given the opportunity, can be made whole. That sometimes people just need a little help to move forward.
He helps people get jobs to pay their child support, or their court costs/ fines instead of going to jail. He helps the homeless and mentally ill get treatment, resources, housing and employment. He is a case manager helping coordinate community service, employment referrals, and court advocacy, and much more. The problem lies there. The majority of Charles clients can't pay their court costs or debts, let alone pay for his services. Charles relies on a reimbursable block grant, but lacks the upfront funds to service the court referrals.  With operating costs rising, and 90% of his clients not able to pay him, it's getting harder to pay the bills. He has downsized his staff to just his Director of Operations and himself, and the strain of having to do it all with so little and yet wanting to help everyone, has taken its toll on Charles. He needs our help
NOW.
By investing in Charles, you are investing in real people, and in a future of more people helping themselves, and believing in the goodness of each other. 
By investing in Charles, you are investing in getting people off the street; finding them a place to live and getting them jobs to support themselves.
By investing in Charles you are investing in families that are brought back together by getting treatment for those affected by mental illness.
That is how Charles helped us.
"Our son Josh (24) was diagnosed with schizoaffective disorder in November. He had crashed his car, lost his job, quit his band, and attempted suicide. He denied treatment, and denied the diagnosis. Because he was an adult, we couldn't force him into treatment, and felt so alone in trying to find someone to help him. In April, Josh slipped into a horrifying 3 week long psychotic episode. It was the worst 3 weeks of our lives. Then we met Charles.  Charles befriended Josh, earned his trust, and convinced him to get help. He took Josh to Wyandotte Inc. and got him started on treatment. Unfortunately, the first attempt of meds did not work, and Josh had another severe psychotic episode in which he trashed his apartment, smashed windows, his violin and his guitars. A neighbor called us, and the police, and we called Charles.  There was a standoff, and Charles stepped right up to talk to Josh, surrounded by police.
I am certain, if Charles hadn't been there, to calm Josh and convince him to go to voluntarily with the police to KU Med for treatment, that Josh would have been hurt, more likely would have been shot- possibly killed because of the way those situations turn out these days. Josh is not the first person that Charles has helped in situations similar to this, and with your help, it won't be his last! We are so happy to report that Josh is doing great! He is receiving treatment from Wyandotte Inc., will start a new job soon, and is on his way to gaining his life back! We will be forever grateful to Charles for his role in saving Josh from being a statistic of misunderstood mental illness".
We are raising money to pay for Operating Costs- such as the rent of his office, insurance, and gas money to drive to courts from Leavenworth, Wyandotte, and Johnson Counties in Kansas and Jackson, Clay and Platte Counties in Missouri, just for starters.
The work that Charles does is so valuable. He helps people get back on their feet; he provides mentoring, resources, referrals and so much more. Charles provides HOPE and he believes in people when they have quit believing in themselves. He has helped hundreds of people move forward by working off their debts, staying out of jail, and creating a better life for themselves and their families.
Please help Charles today
- to keep his business alive. Check out his business at
www.DoingRealWorkInc.com.
The world needs more people like Charles, who believe that there is good in all of us, and is there for us when we need  help!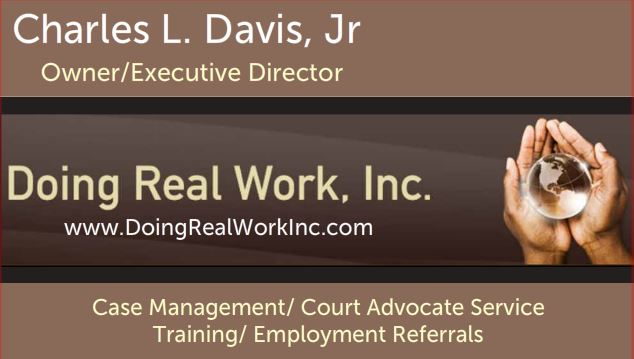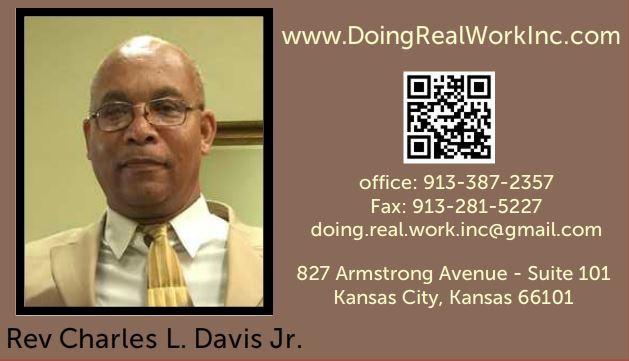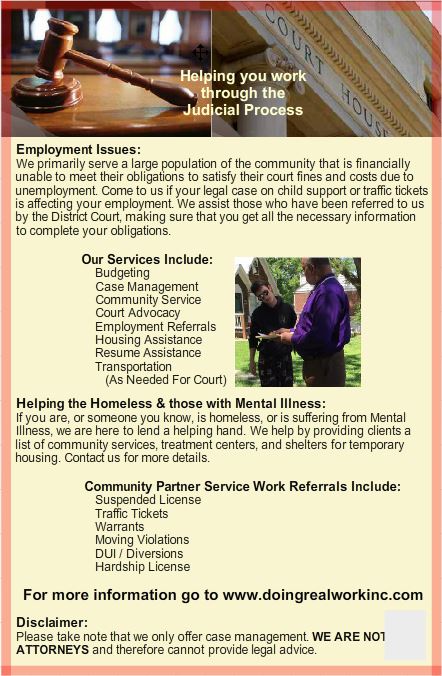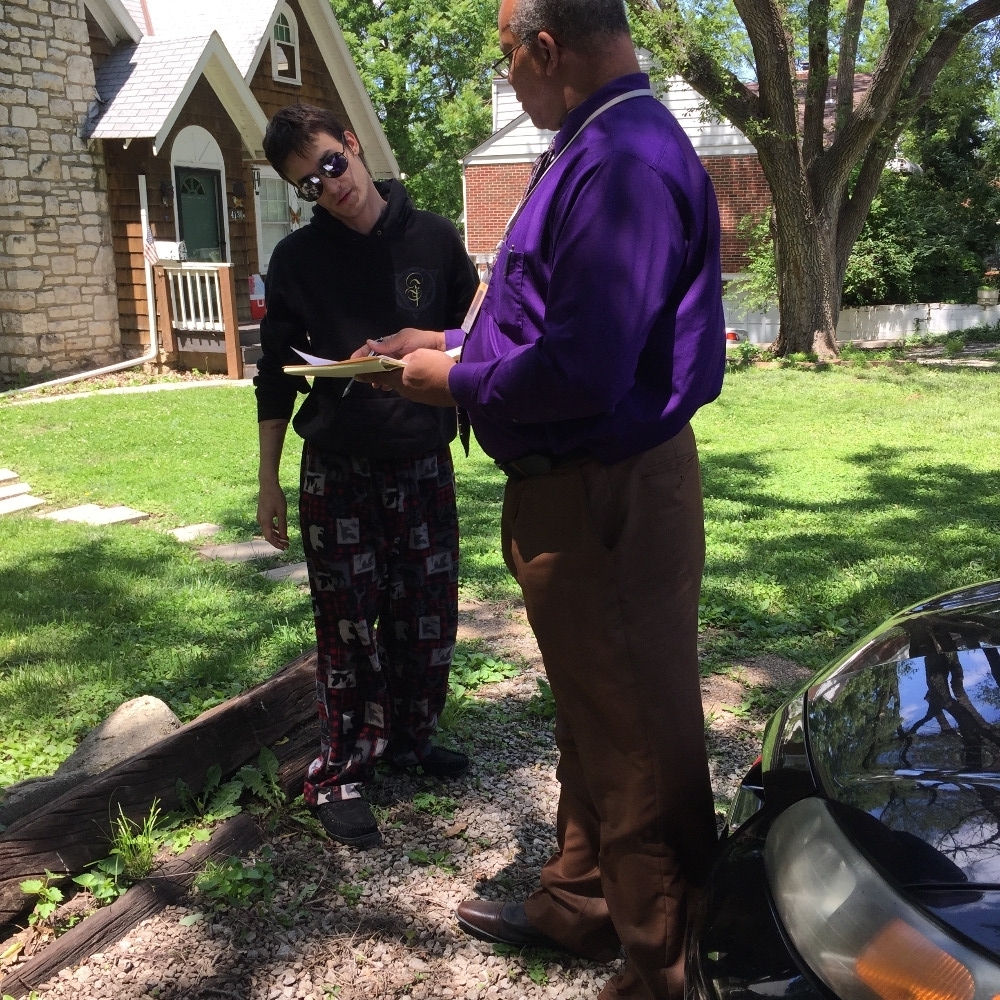 + Read More
Update 2
24 months ago
Share
Charles has helped another family in need, knowing they can't afford to pay him. Charles is doing God's work so selflessly! Now Charles needs our help- and he won't ask for it- so we are asking for him! If even a few people give just $10, it will add up and be a blessing to an Angel! Please help us- help Charles!!
+ Read More
Update 1
24 months ago
Share
Good Morning Friends! and a huge shout out to all those who have donated to our Angel! You rock!!
The money you gave has already gone DIRECTLY TO HIM- and helped in such a big way-
Thank you from the bottom of our hearts for ALL donations-big and small!!!! Every single one helps!
We have a long way to go- but this is such a beautiful start! THANK YOU!!! Keep sharing!
+ Read More
Read a Previous Update
Be the first to leave a comment on this campaign.