PLEASE HELP AND DONATE!
$2,335
of $10,000 goal
Raised by
71
people in 38 months
In May of 2014, my granddaughter started having seizures almost everyday. September 8th, 2014 My granddaughter (Tai'Lor Nicole) was diagnosed with a rare Genetic Disease called POLG1 (Alpers Huttenlocher Syndrome) The disease syndrome is one of the most severe of a group of conditions called the POLG-related disorders. The conditions in this group feature a range of similar signs and symptoms involving muscle-, nerve-, and brain-related functions. Tai Tai has had over two hundred seizures within the past year. This disease (AHS) can cause loss of mental and movement abilities. And unfortunately my daughter can no longer crawl, walk, talk or feed herself. She is now two years old and she can not do anything as a normal two year old. I am sharing my daughters story to raise Awarness for Kids With Genetic Diseases!!!!! PLEASE LIKE AND SHARE. Help Tai'Lors video go viral. #POLG1 #AHS #GENETICDISEASE #AWARNESS #FIRSTSTEP ...I am starting this fundraiser to start a campaign to raise awareness for Alpers Syndrome. We also want to get my granddaughter to Children's Hospital in Seattle, Washington where there is a Doctor that knows more about this disease!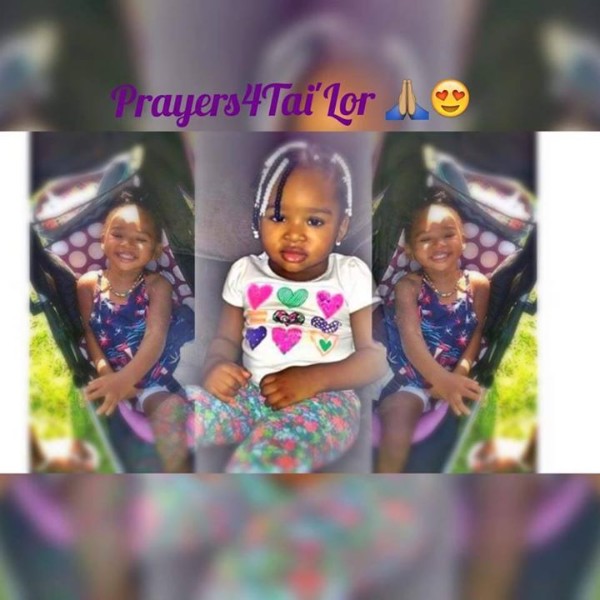 + Read More
will donate $100 to dinner-fundraiser Sat. Lmk whatever else I can do.
+ Read More
I will be making a donation on Thursday. So sad. My deepest condolences
+ Read More