Doc Movie Kids Addicts Leave Behind
$30
of $50,000 goal
Raised by
2
people in 65 months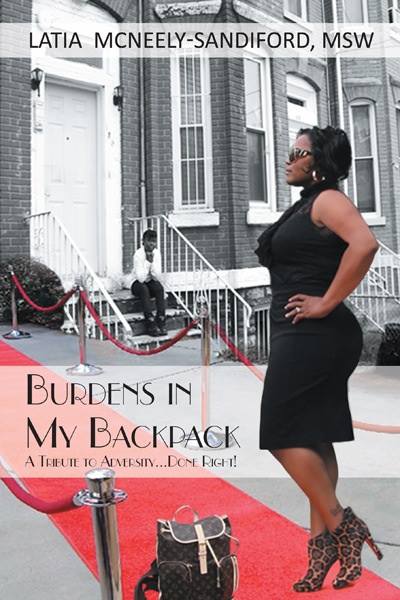 Hi, my name is LaTia McNeely-Sandiford, most people know me as The Adversity Expert. I am a surviving child of heroin addicts.  My mother died when I was 9 and my father has been active in his addiction, not active in my life.  Growing up in Jersey City, I couldn't see success in my environment, BUT I knew I wanted it.  My journey was rough. Most kids who grow up like me don't achieve my success.  My book tells my story, but this documentary will tell the stories of others whose outcomes aren't so bright.  I plan to take you into the world of addiction in a way that few has ever spoken of -- through the eyes of surviving children left behind.  
Why?  Minority youth make up an overwhelming number of today's incarcerated population, gang involvement, low graduation rates, teen age pregnancy and low success.  Many of these children are victims of generational poverty onset by generational addiction.   Simply stated, these kids are at a great disadvantage from early on.  This is an oppressive epidemic in our society and we need to bring it to national attention in order to hope for intervention.
The challenges of growing up without functional parents severely impacted my life. At 13, I had my first child and soon after another. I've endured relationships where I was battered, abused and broken -- BUT my desire to succeed never wavered.   However, for many they can't begin to envision success, because the present is so damning it makes success seem impossible. 
Despite the turmoil in my personal life and the dysfunction of my environment, I continued to educate myself. Eventually, I graduated high school, Hudson County Community College, Jersey City State College and ultimately received my Master's degree from Rutger's University. Although I had reached success (by societal standards), I still suffered from the long-term effects of my family's drug addiction.
The movie for which I am seeking funding is Burdens in My Backpack: Inside the Lion's Den, a documentary film that will expose the experiences of the children living amongst poverty and addiction, while inspiring them to do better. The movie will document my story and others like me who often bear the heaviest burdens. This documentary is intended to educate those who are oblivious to inner city life, initiate conversation, inspire inner city families and induce social change to create better outcomes for youth in the inner city.
We are attempting to meet the submission deadline for the Sundance Film Festival in the summer of 2017. This documentary is going to change the way we look at addiction, put an emphasis on the children of addiction and give hope to those living day to day trying to avoid the perils of their environments.
Until 2010, when I started my own business, I'd spent 20 years of my life as a Social Worker, advocating for families and youth in urban areas. I now own Lions Vision Productions, a small NJ based multimedia production company that produces events, women's entrepreneurial initiatives and non-fiction media that educates, inspires, motivates and empowers others. We tell the stories no one wants to tell, but everyone wants to watch. 
Having been featured on New Jersey FIOS Push Pause in 2016, winning the 2015 Woman of Prominence Award, 2015 Best of the Best Award and New Jersey's 2014 Woman of Excellence for Entrepreneurship, I want to produce the best movie possible, but I need your help.  If you know an addict, are a family member of an addict or may be an addict (or recovering addict), this project can bring awareness to your journey. 
Please partner with me to bring a real problem to the forefront. 
Thank You
+ Read More
Be the first to leave a comment on this campaign.