Solar Powered Lighting for Peru
$180
of $8,888 goal
Raised by
7
people in 20 months
SOLAR EMPOWERMENT SOLUTIONS
For the last ten months our team has been working to develop key partnerships with an off-grid solar contractor in Washington and an architect in Lima, to bring solar powered lighting to rural parts of Peru.
It is estimated that 4 million people in Peru currently do not have electricity. Without access to electricity, families spend much of their income on inefficient lighting solutions such as kerosene lanterns. The fumes of kerosene lanterns are toxic and exposure over an extended amount of time leads to serious respiratory issues. Aside from respiratory issues, the use of fuel based lighting causes structural fires and severe burn injuries. Due to improper storage and poor lighting unintentional ingestion of kerosene is a unique risk to children, and is typically the primary cause of child poisoning in the developing world. For more information about the health risks associated with kerosene lanterns, please check our website.  
www.solarempowermentsolutions.org
About us:
We are in the process of establishing our 501(c)(3). We fully expect to have the 501(c)(3) completed by the end of 2016. Our installation and design team has over 50 years of experience with installing off-grid solar in developing countries. This lighting project is going to be the first of many projects that we do in Peru. We are starting with lighting projects with long term goals of building schools, medical and dental clinics, wells and water treatment facilities all powered by the sun!
The team's mission statement says it all…
To provide the fundamentals of life (enriching mind, body, and spirit) through education, hydration, and nutrition; ensuring those who cannot provide for themselves get the tools necessary to become self sufficient and ultimately sustainable.
Why Peru?
Our team here in Washington State is a collection of innovative thinkers who are ready and willing to provide a much needed commodity to this multi-cultured country. As we speak, our partners in Peru are setting up meetings with government officials, community leaders, but more importantly the people who need our help the most - folks in rural areas of Peru who are without power for the team's visit to Peru in August. It's hard to articulate just how important and meaningful the success of our mission is for the Peruvian people. The first step down the path of success is raising enough funds to put our 'boots on the ground' and dig into this tough but rewarding mission.
Our Goal:
The goal of this campaign is to raise the capital needed to design, install, operate and maintain a solar mini grid system capable of powering street lighting and lighting for twenty homes. We will also provide the following training activities. User education and training, including development of operator handbooks and consumer education materials to help train the communities on how to operate and maintain their systems effectively, at both the household and village level.
Local Partnerships:
We have partnered with multiple local solar installation companies in Washington state. These solar installation companies have agreed to donate the solar panels needed for this project. We are grateful for generosity and support of these local partners!
You can make a difference.  No matter how small or how big of a donation you make, you will have a positive effect on this project.   Thank you for your support.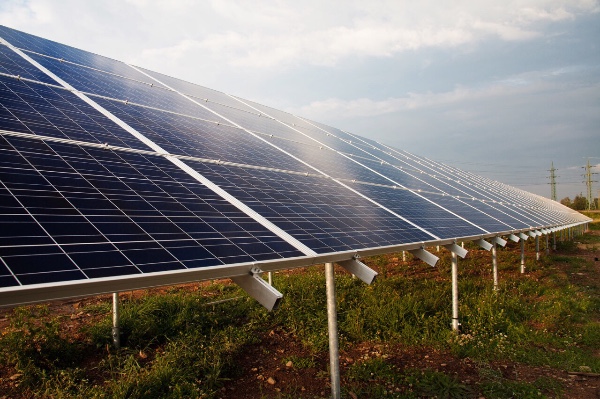 www.solarempowermentsolutions.org
+ Read More
Update 1
13 months ago
Share
We have been very busy the last couple of months. We went to Peru in August of 2016 and met with local goverment officails to find out what the need was and how we could help. When we got back from our trip we hit the ground running. We have officialy formed Solar Empowerment Solutions as a 501c3. We also have a new website.
www.solarempowermentsolutions.org.
We will be returning to Peru in April of 2017 to install solar powered lighting for the people in Taucabamba, Peru.
The more money we raise, the more of an impact we can make on our trip in April! Every penny helps
+ Read More
Be the first to leave a comment on this campaign.