Helping Caspian See
$16,511
of $1,500 goal
Raised by
350
people in 35 months
Shortly after our son Caspian was born, we could tell something was wrong with his vision. He wasn't making eye contact or tracking the small toys we'd put in front of him. He loved to stare out windows or at bright lights. Then his eyes started doing this strange rolling thing that really scared us. We took him to the hospital where they did an MRI and couldn't find anything wrong. The pediatric ophthalmologist just said we had to wait and see. Maybe it would get better. Maybe it wouldn't. She hypothesized that his eyes just needed longer to develop. So we waited.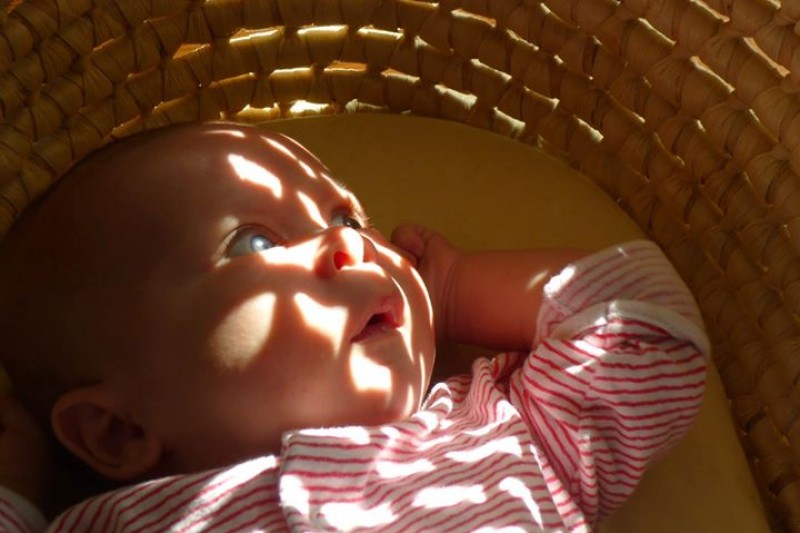 His doctors decided we should do a retinal scan to see if that was the cause of his problems but we had to wait until he was old enough- give his eyes a chance to mature. He got a pair of glasses in the meantime and things seemed like they were getting better. We tried to convince ourselves that the glasses would fix the problem. But something still wasn't quite right. Caspian was still bumping into things and not making eye contact all the time. He would drop something on the floor and not be able to find it. At the end of the day he'd just sort of look off in the distance- unable to focus. He'd get fussy in rooms that weren't very well lit. He wouldn't do well in new spaces- especially if they didn't have a lot of windows or lights. It became more and more obvious that something else was going on even as his eye doctor said what vision he had was improving and that he didn't need to wear his glasses.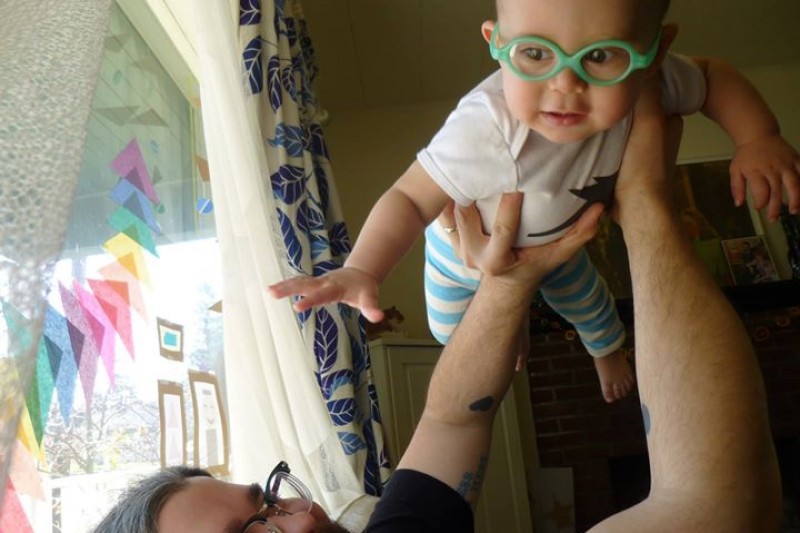 A year went by and when Zack and I took Caspian in for his retinal scan we had no idea what to expect other than we figured they would tell us it was indeed an issue with his retinas and that was that. We didn't expect an actual diagnosis. But that's what we got. They told us Caspian has a rare genetic degenerative retinal disease called Leber's Congenital Amaurosis. They showed us the results of his scan- he can't see at all in low light, he has blind spots like a bulls eye in his field of vision, and it may get worse. They said he could be blind by the time he's a teenager. They said if we have another child there's a 25% chance they'll have it too. We were floored. Stunned.
There's a lot of testing that needs to happen to see what type of this disease Caspian has. Depending on which genetic mutation he has- it will give us a clue as to how his disease might behave and if there's some type of treatment that they're testing for that particular variation. Right now there is no cure but they're working on it because even though it's a rare disease it's the most common cause of genetic blindness in children- affecting about 2 in 100,000. There's a good likelihood that at some point in his life there will be some form of gene therapy that will help to restore some of his vision.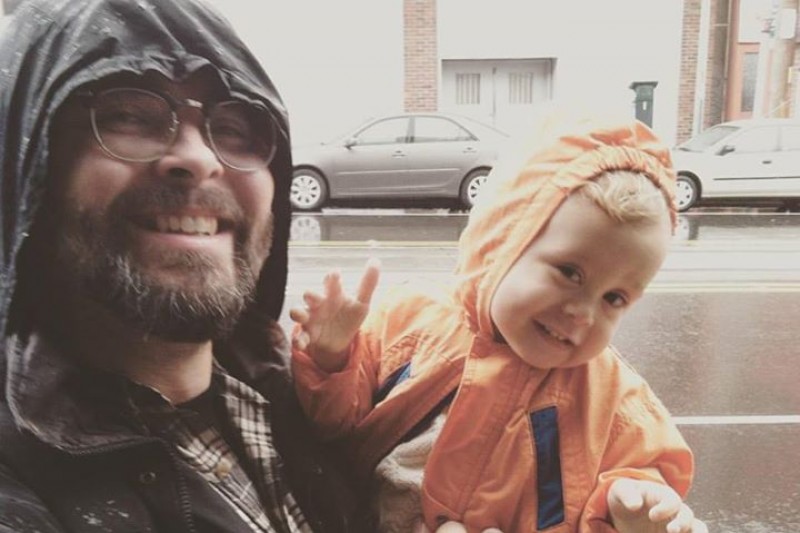 The good news is that Caspian's starting from a place where when the lighting is right he can see pretty well because his central vision is intact and just last week his eye doctor said he doesn't really need to wear glasses. There are some people with this disease who are born virtually blind or who need really strong glasses to help them with what little fields of vision they have. But because Caspian can see as well as he can at this point he'll start learning braille and print so eventually he can do either depending on what's easier for him.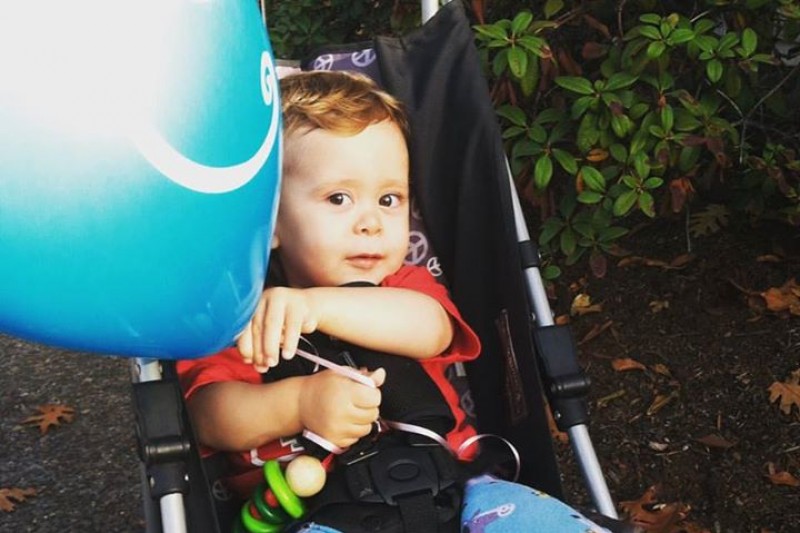 It's been about a month since we learned about Caspian's diagnosis. We've been holding it pretty close to the vest because we were still processing ourselves but also because we didn't want to have to talk about it all the time. Caspian is an incredible, inquisitive, sweet, super smart, musical being. In talking about it all the time it becomes more about his diagnosis and less about him. It's about him. It's about how can we make his life as awesome as it can be. It's about how can we help him reach his full potential and not let this disease be an obstacle.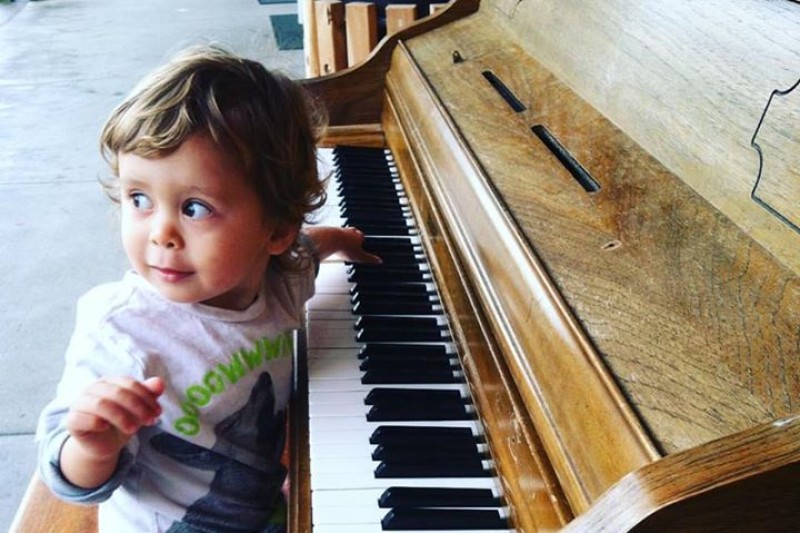 We live in an old 1905 farmhouse that desperately needs to be updated with better lighting throughout so Caspian can see in his own home. When the sun goes down- there are rooms in our house where we don't even bother going because it's too dark and he just can't see so he walks into corners of tables or trips over whatever is slightly out of place. Unfortunately it's not something that can be fixed with a few table or floor lamps. He needs light to fill up the room so he can play and read and see our faces! We keep every light in the house on almost all day long and even with everything that we have- any spot that falls outside of where the light from the lamp is cast- Caspian can't see it. It breaks my heart. In the bathroom we don't have a light above the tub so he can't see his bath toys. At night we often go into the kitchen and plop down by the sink- the brightest spot in the house and read because anywhere else requires the help of a high powered book light. We added recessed lighting to the kitchen last year and it seems to be the best for him. So we're about to embark on a full lighting upgrade of our downstairs to give Caspian a well lit zone to explore and play in. But it isn't going to be cheap but we're determined to make it happen.
This isn't easy to say but we could really use some help. The genetic testing we need to do to figure out which genetic mutation he has is not covered by insurance. Insurance companies say that since there is no cure or official treatment available there's no reason why they should have to pay for the testing. The cost of the testing is $1500. Zack and I may both need to be tested as well because both he and I are very likely carriers. Getting the results may take up to 8 months because there's only one lab that does the processing for this disease.
Zack works full time and I work part time to avoid having to pay for childcare. We're trying to pull it all together to fund this massive undertaking. The lighting fix will be atleast $5,000. What we're asking for is help to cover the cost of Caspian's genetic testing. If the donations come to any more than that it will go toward the lighting rewiring and updates. But really, we just want to get the ball rolling on figuring out what type of this disease Caspian has.
All of this feels really daunting. Thankfully we've caught it early. Thankfully he's had early intervention since he was a few months old. Thankfully we live near the Casey Eye Institute that is helping to lead the way toward finding a cure for Leber's Congenital Amaurosis. We're looking at a lifetime of fundraising to help find a cure for this disease but right now we'd just like to help our son thrive.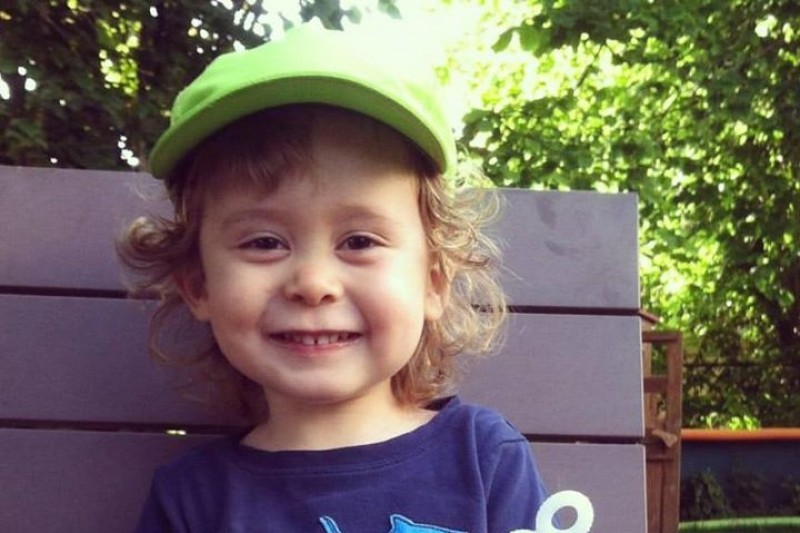 One reason why we decided to put this out there is just to explain what's been going on in our lives and to let people know what's going on with Caspian. Being a parent to a child with a hidden disability is rough sometimes- you often feel compelled to over explain their behavior or to apologize for it. We're hoping this will alleviate some of that because more of you will now know what's going on. So regardless of whether you can contribute or not- thanks for taking the time to read about what's been going on in our family and with Caspian. He's an incredible human. Thank you so much for supporting him (and us).
All our Love
The Sotos
For more info on Leber's Congenital Amaurosis you can check out 
http://www.aapos.org/terms/conditions/66
+ Read More