Lil Memo Battles Childhood Cancer
$33,993
of $50k goal
Raised by
186
people in 10 months
Scott Kuzma
on behalf of Kristen ( lanigan ) Vasquez
TUCSON, AZ
Hello. My name is Scott Kuzma and I live in Tucson Arizona. I am creating this account for my dear friend, Kristen ( Lanigan ) Vasquez and her 5 year old son, Emilio.  Emilio "Memo" Vasquez was diagnosed with a rare type of Cancer - Alveolar Rhabdomyosarcoma. ARMS is a cancer that can happen in many different places of the body and may be first noticed as a lump or swelling that keeps getting larger and doesn't go away. Emilio's appeared under his lip, near his sinuses and moved up towards his eye.  Kristen and her family were proactive immediately and got him to specialists early  and the lump has been removed. Unfortunately though he starts Chemotherapy and Radiation therapy next week.  The road ahead is going to be long and extremely rough at times. 
This is where all of us come in to the picture! 
We have set a goal of $ 50,000.00 to assist in medical bills and expenses.  We are hoping to start receiving donations quickly. 
Kristen has an amazing support group that consists of her immediate family ( Mom, Dad and sister ) , in laws, aunts, uncles..etc. Many and many coworkers and friends throughout Arizona and the entire country, her two other boys - Marcus and Antonio along with the boys father - Rey Vasquez.  I have asked many people in our circle to start sending prayers. THANK YOU for them!  Please keep sending prayers and please consider making some type of contribution. Your generosity will help ease an aspect for them during the difficult time ahead. 
I have never  thought of compiling something like this. Nor organizing a fundraiser. As emotional as it is for me to put this in writing, it can't compare to what they are feeling. Emilio is a sweet, sweet boy!  Loves to play with his older brothers, is handsome, fun, smart and just wants to  "kick this cancer's butt" and be a little boy again. We know that he/ they will persevere! 
Thank you for taking the time to read this and for your donation. God Bless you.
+ Read More
Hello everyone, I want to share some updates with you from Kristen regarding Emilio.
This past Friday was a rough day. Emilio had his port and feeding tube surgically placed. As you can imagine, he was in pain - restlessness was had by all. This coming Wednesday, the Bone Marrow Aspiration will happen. This procedure happens so they are certain the cancer is not in his bones. More prayers need to be sent for this please!
Good news was received. The second set of CT scans on his lungs came back clear! That brought some relief to this unbelievable situation.
I failed to mention in my original campaign description that Emilio is to go through 43 weeks of Chemo and Radiation. The first treatment is Friday June 17th. It is hard to fathom this, so PLEASE keep sending prayers and well wishes to Kristen and her family's way. PLEASE share this on social media...e-mails...however you can. There have been some great ideas of doing other types of fundraisers throughout Tucson and other places..so please stay tuned for those and your participation will be appreciated immensely. Last but not least, if you can find it in your heart to donate - please do so. Every penny ( and prayer ) counts. Thank you for everything!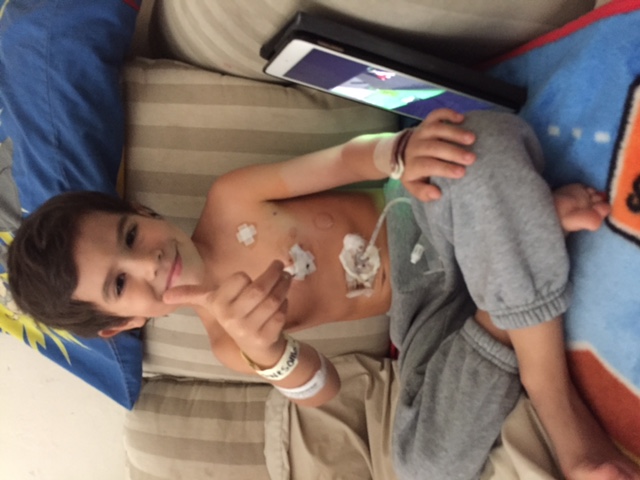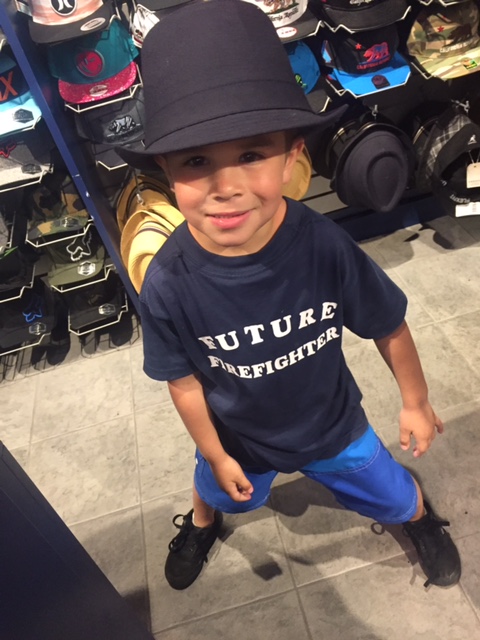 + Read More