Jamie Lesher-Ryan Stem Cell
$14,410
of $65,000 goal
Raised by
128
people in 30 months
Jamie Lesher-Ryan is one of the most kind-hearted, loving, and patient individuals you will ever meet. Jamie has always, and continues to, put others thoughts and feelings before her own and always tries to help in any way she possibly can. She is the strongest person I know. So much so, that most of you have no idea the uphill battle she faces every day.
She has not 1 or 2, but 3 auto-immune disorders. Lupus, Multiple Sclerosis (MS), & Multifocal Motor Neuropathy (MMN).  


These Auto Immune  diseases inhibit her from doing her hair (hence the reason she cut it all off) brushing her teeth, walking across the room or talking without feeling exhausted. It is impossible for us to know all that she struggles with on a daily basis because she would never think of complaining and rarely asks for help. However, recently she has no choice but to ask for help because her body is deteriorating at such a rapid rate. The shots, pills and infusions she is getting on a regular basis have yielded little improvement in her condition. She has never given up hope and has spent countless hours researching similar diseases and treatments, knowing that there has got to be something out there that can help her.....
HSCT-Hematopoietic Stem Cell Transfusion
The purpose of HSCT is to Reboot the immune system. Stem cells will be collected from Jamie's bone marrow and stored, and the rest of the immune cells are depleted by chemotherapy. Then the stored healthy Stem cells are reintroduced into the body. New clean slate!
Jamie has been accepted at the renowned JACIE accredited
La Clinica Ruiz
in Puebla, Mexico by distinguished
Mayo Clinic
alumnus & award-winning Dr. Guillermo J Ruiz Arguelles.
So our brave Jamie will be traveling to Mexico October 10th of this year to get her Stem Cell Transplantation. She will be there for 30 days. This procedure will cost Jamie and Kenny $60,000.
We want to thank you all in advance for any donations you provide, and we ask please to share the story with 10 of your friends so we can get to our goal of $60,000. For those that know Jamie, you know she is one of the sweetest individuals you could ever meet and she hates to even ask for this (which is why we are doing it for her). If every person who reads this gave a little we could be one step closer to giving Jamie the life that she so much deserves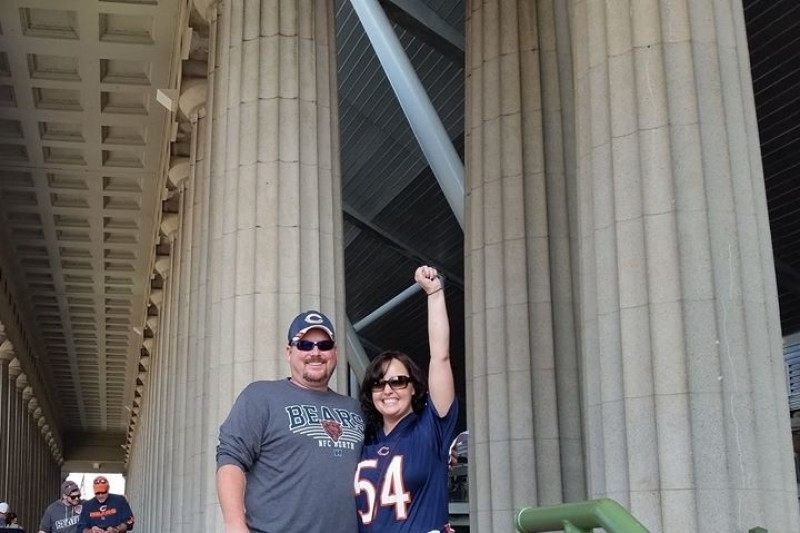 More History

Jamie Lee, my big Sis and a friend to all, has struggled with her health for over 15 years now.  She started telling all of us in the late 90's that she did not feel right and knew from the bottom of her gut that something was truly wrong with her health. In 2005 after numerous doctor appointments, stress and research Jamie found a specialist, Doctor Reeder from Arthritis Associates of Redding who diagnosed Jamie with Lupus, an inflammatory disease caused when the immune system attacks its own tissues.
Over the last 10 years Jamie has done such an amazing job staying strong, active and positive trying to do everything she could to regain her health and not let the lupus get the best of her. In some cases, Lupus can be suppressed, but in others unfortunately it can be accompanied by other auto immune disease and this is what happened to Jamie. As of 2016, Jamie has been diagnosed with not only Lupus, but MS (Multiple Sclerosis) and MMN (Multifocal Motor Neuropathy) as well. In the last 3 years these 3 disorders have progressed at a rapid rate, taking over Jamie's whole life. In just a short time Jamie has gone from having a few bad days a month, to struggling in almost every aspect of her life, every day. She needs help putting on her clothes, taking off her shoes, walking up small steps, and eating. All the things Jamie loves to do, like cooking and dancing, are just completely out of the question. She had to stop working (even though she didn't want to) because the daily tasks required were exhausting and even impossible at times. Of course she would not quit on her own, as she is too tough to do so. All of her close friends and family had to (and continue to) tell her that if anyone in this world deserves disability it's her!
Jamie is on so many different medications, including bi-weekly Human Immunoglobulin Infusions that take 4-5 hours and leave her sick and tired for days. These infusions have not increased her strength nor do they cure her illness. The purpose is only to slow the deterioration of Jamie's muscles and sadly they don't seem to be helping at all.... :( 
Jamie met with a local doctor in Hillsboro who also had MS and was almost wheelchair bound  because his muscles had deteriorated to the point he was unable to work or do much at all on his own. He decided to undergo the stem cell transfusion procedure and is now running marathons and practicing medicine again! He has been symptom free for 8 years now.  His success story and recommendations for Jamie gave her the hope she needed to push forward and continue to research how this could potentially help her.
Stem cell transplantation is an intense procedure that took Jamie a very long time to even consider, but her research and recent turn for the worst has convinced her that it is the only chance she has to live strong once again. Jamie started the application process about 16 months ago and After 3 attempts to the only program in the US she was finally excepted for examination!  Excitedly Jamie and Kenny packed their bags and headed out to Chicago, Illinois to endure test after test and appointment after appointment.  After one hell of a week Jamie was unfortunately turned down…… Her symptoms were too vast and not black and white enough for them to guarantee the results. For this program to continue and gain the FDA's approval, they need to continue to have 95-100% success rates and they did not consider Jamie a top tier candidate. This, of course, was a heart breaker for all of us and a very hard pill to swallow. Not only did she get turned down to the only hospital in the U.S. that performs these procedures, but she also knew that this took away all hope of insurance helping with this expensive procedure, which she could no way afford on her own. So hence the reason for this Go Fund Me Account.  
Now that Jamie know she was not accepted into the program here in the states it is time to turn to plan B. Her studies have steered her towards HSCT of Puebla Mexico. This program has a 95% success rate and Jamie has had copious amounts of patient referrals.  Jamie will be heading to the hospital prior to her surgery to meet the staff and doctors that will perform her transplant. When she heads down to Mexico for the procedure, our mom will be her caregiver. This will be a very scary month for Jamie and our family but we feel that this is the best option for her and the only chance she has at a normal life once again. 
Lastly, we wanted to take a brief second to thank Jamie's husband Kenny Ryan. Kenny has been there for Jamie every single step of the way and has absolutely been her rock. Kenny works a full time job and does everything around the house from dishes, laundry, sweeping, cooking and the lists goes on and on. Kenny, you're an amazing man and everything you do is noticed and appreciated by all, especially Jamie! We love you and cannot wait to help get your beautiful wife back to kicking your butt once again. ; )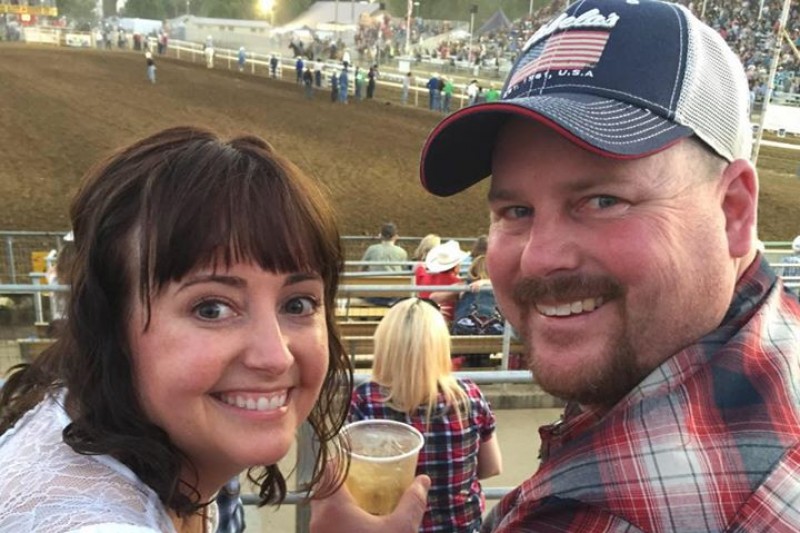 Please send your prayers, love and warm wishes to Jamie for a successful procedure and a speedy recovery!! Again thank you for your help and spreading the word, we cannot wait to have our sweet, caring beautiful Jamie Lee Ryan back to good health again!!!!!!!!!!!
For more information on these diseases please go to the links below...
Lupus
http://www.mayoclinic.org/diseases-conditions/lupus/basics/definition/con-20019676
MS
http://www.nationalmssociety.org/What-is-MS
MMN
http://en.wikipedia.org/wiki/Multifocal_motor_neuropathy
http://www.gbs-cidp.org/variants/mmn-overview/multifocal-motor-neuropathy-mmn-progress-challenges/
+ Read More