Hope for Hannah
$11,310
of $100,000 goal
Raised by
77
people in 39 months
This Campaign is being promoted by Georgia McLean from Fuquay-Varina. I am a long time friend of the Yarboroughs through our church. We will always update what the funds are being used for. Initially it was for re doing their mold infested home to help Hannah's health.  As her health is still a continuing issue for her and the family other needs continue to arrise. Currently we are raising funds for a generator. All other use of funds will be sent via updates on gofundme.  Hannah's parents receive the money directly from this account.  

(Pictures attached below)
On May 22, 2014 our lives took a turn when our daughter Hannah unexpectedly reacted to a routine
vaccine, Gardasil
. The initial reaction left her faint, weak, fatigued, and her lymph nodes under her arms and down her sides enlarged and hurting. Within a few weeks it moved into other lymph nodes and eventually into the creases of her legs making it difficult to sit. Soon standing became a problem as it began to effect her muscles and joints. She would just collapse in the floor and not be able to move.
Autoimmune issues developed as her immune system began attacking ribs and lungs, asthma became severe. Adrenals, autonomic nervous system, respiratory, and other systems all showed signs of varying degrees of issues.
We found a doc who had treated vaccine injury and he helped us begin making changes to Hannah's diet, our cleaning products, and personal care products. Trying to make our home as toxin free as possible. The hope was this would minimize the amount of strain on all her systems and give her body a chance of recovering.
One Sunday sitting in church, Pastor David was talking about getting God's perspective on our circumstances. So, I asked God in that moment, "what is your perspective?". He said to my heart, "what if this is my grace?". "Really God, this doesn't feel like grace", cried my heart. Then, He gently said, "I spared her life that day." I knew it was true in the deepest parts of my being. When I shared that story a dear friend, Danielle, confirmed that God had been telling her that too but she was struggling with it until I shared. She was one more confirmation for me, God was looking after us.
Then, on Feb. 4, 2015 Hannah's respiratory system became more challenged. She no longer could sustain enough air flow to talk. Each treatment they tried for the breathing made the autoimmune issues worse. Things were not looking good but God had a plan. We increased our search for natural solutions and went to see a kinesiologist, Dr. John Schmitt. He helped us make even more changes to the natural diet as well as using other treatments. Over time things became more stable.
In March, 2016 when we turned on our air conditioner there was an intense smell that was irritating. Hannah's breathing became even worse. We had our air quality tested by MiraMold. The inspector was fantastic but she definitely found issues. We had an El Niño year this year, lots of rain. And, much water had seeped through our basement wall, combined with the humidity down there it was the perfect breeding ground.
Mold spores were enjoying much growth in the corners and in our air units.
Thus blowing into the main living space. Unknown to us we had some wet spots in our living space which then gave the perfect breeding ground again for the spores. Wet spots under a window, next to the fireplace, in the bathrooms, unclear where the wet spot is in Hannah's room, and some potential from a washing machine flood incident. Short version our home needs remediation. The estimated cost is quite large.
We are looking at around $100,000 to restore our home and make it a better place so Hannah can breath.Thank you to all of you who have been such an incredible support to our family through this long journey.
I feel like Moses must have felt when they were holding up his arms to keep the waters open for safe passage. You have held up my arms to give Hannah safe passage. My heart is thankful!
Yarborough Family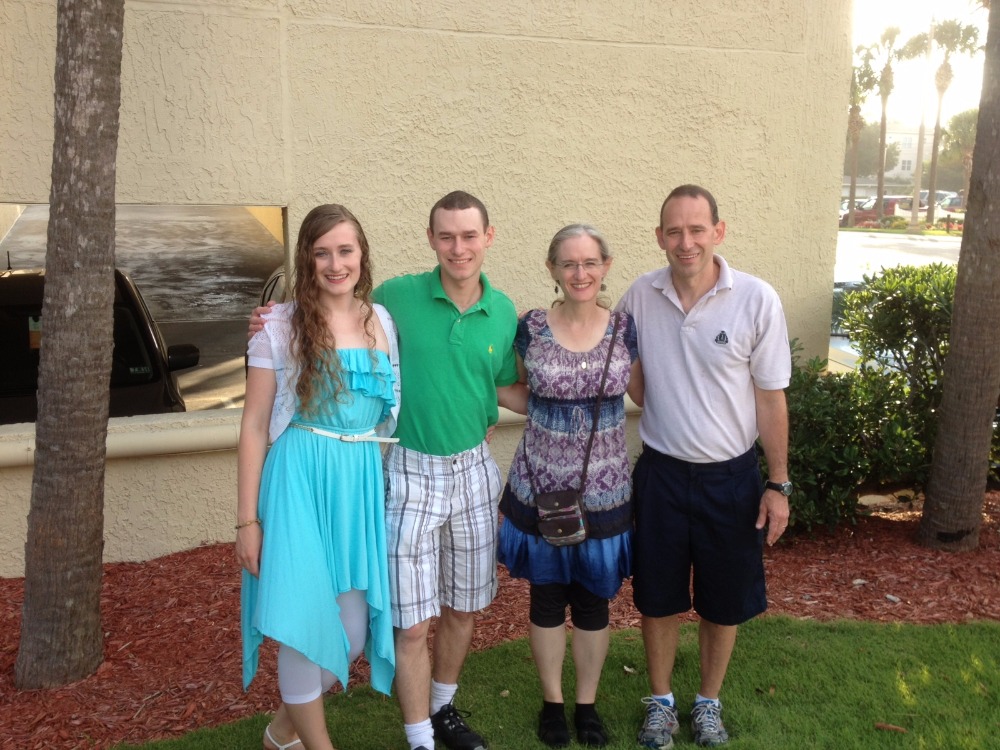 If you would like to learn more about Gardasil injury and read stories from others who have been injured by the vaccine,
http://sanevax.org/
 is a good place to start.
Loving Quotes from Friends/Church Family:
Hannah is one of the most genuine, loving and selfless people I have ever had the pleasure of knowing. She has not let illness stand in the way of caring for others, encouraging others, and  being a better friend than most could ever dream of having."
-Victoria Walcott
"Hannah Yarborough is like a big sister to me. Her and her family have impacted so much by their care and love for me and everyone. Hannah's faith in Jesus has encouraged me to strengthen my relationship with the Lord and better my relationships with others. Over the past few years Hannah has been struggling with sickness and it hasn't been easy, but she never gives up. She is the strongest person I know."
- Peyton Grant
"I was one of Hannah's youth leaders for several years and was blessed by her caring heart and light-filled personality.  She is an encourager, cheering on both her peers and her leaders, and she has a heart to mentor those younger than her as well.  I've dealt with chronic illness, and I can tell you that it is really, really hard.  Hannah has been very sick for two years now, and yet she has amazed me with her positive attitude.  She and her family have had a lot of bumps in the road, and yet they keep looking forward.  None of us can fix their problems.  We can't make them go away.  But we can help.  We can ask God- what can I do? How can I help? How can I pray? How can I give?  And then do whatever comes to us, even if it is just a small thing.  Because God can take that little bit, and apply it in a way that has a big impact."
-Montarie Lanier
Below is a painting Megan Lanier did in the FOC foyer dedicated to Hannah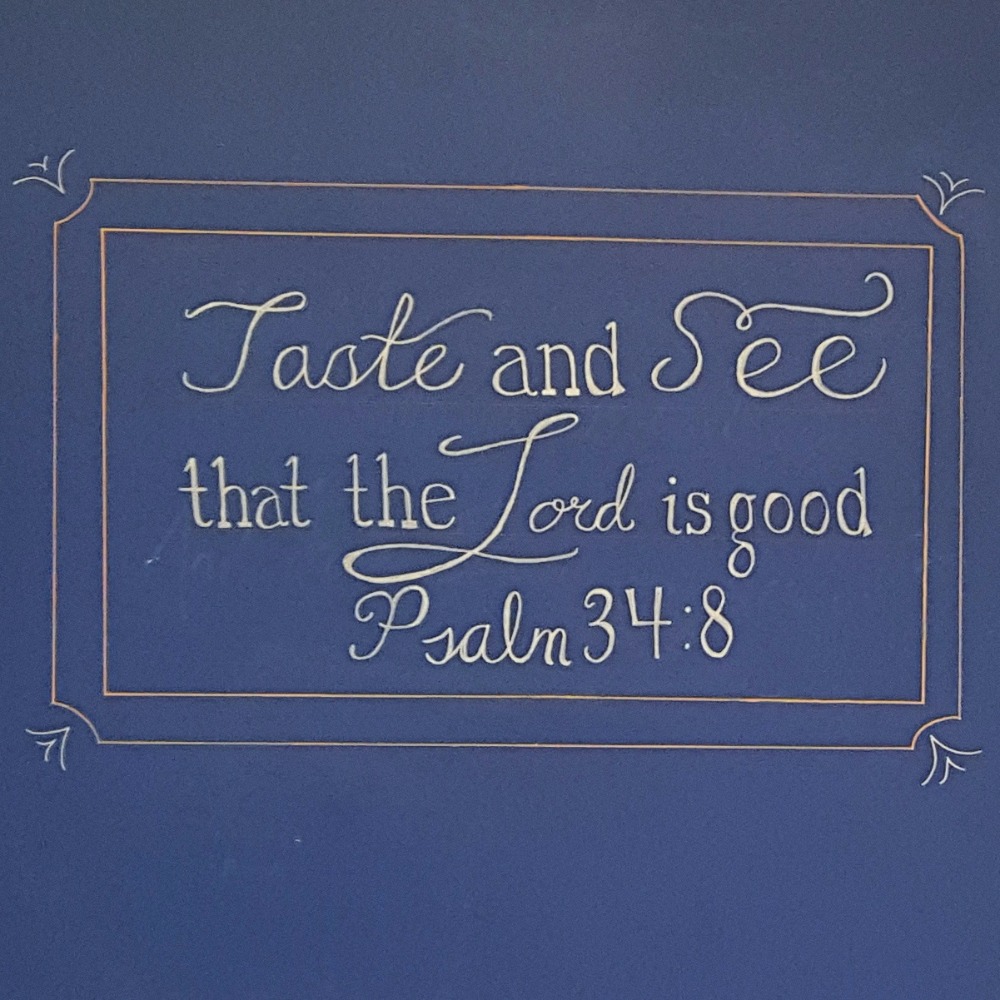 "When I was in the fourth grade, Hannah took me under her loving wing and became my mentor and best friend. She has been, and always will be one of the kindest, most beautiful people I know, inside and out. God has blessed me with the privilege of knowing her, loving her, and being loved by her. Her love for other shines brighter than the sun, and it's obvious, even to those who don't know her very well, that she loves the Lord with all of her heart. Saying that I was devastated when I found out she was seriously ill would be an understatement. It hurts my heart deeply to not be able to see, hug, or talk face to face with her. Hannah is hands down one of the most influential people in my life, and I thank God with my whole heart that he's blessed me with such an incredible role model."
-Mary Grace McGhee
Hannah is one of the sweetest girls I know she is always positive and joyful.  I loved taking art class with her. She was a really fun teacher! 
-Elizabeth McLean
"I have never met someone with more grace, compassion, spunk, and perseverance. Even before the vaccine's effects began to take away her energy and life quality, she continued to care for others and give of herself. Even now, at a peak moment of her sickness, she still asks about my life- when hers is sitting in question. She is my best friend, my role model, and someone who I can say with confidence is worthy of all my support and love, because that's what she's given me my whole life."
-Katie Bowyer
"Hannah has been an example of grace and beauty. I've never met a more gentle soul and yet she is clearly very strong. You can see that in her dancing and in her relationships, from the young people she mentors to the older people she touched in so many ways."
-John Craichy
"Hannah has a radiating positive energy about her, whether she is tired or excited that spreads to anyone around her, making them feel more alive and optimistic just by being near her and witnessing her sweet smile. I have always admired her approachable manner and effortless grace"
-Ashley Venable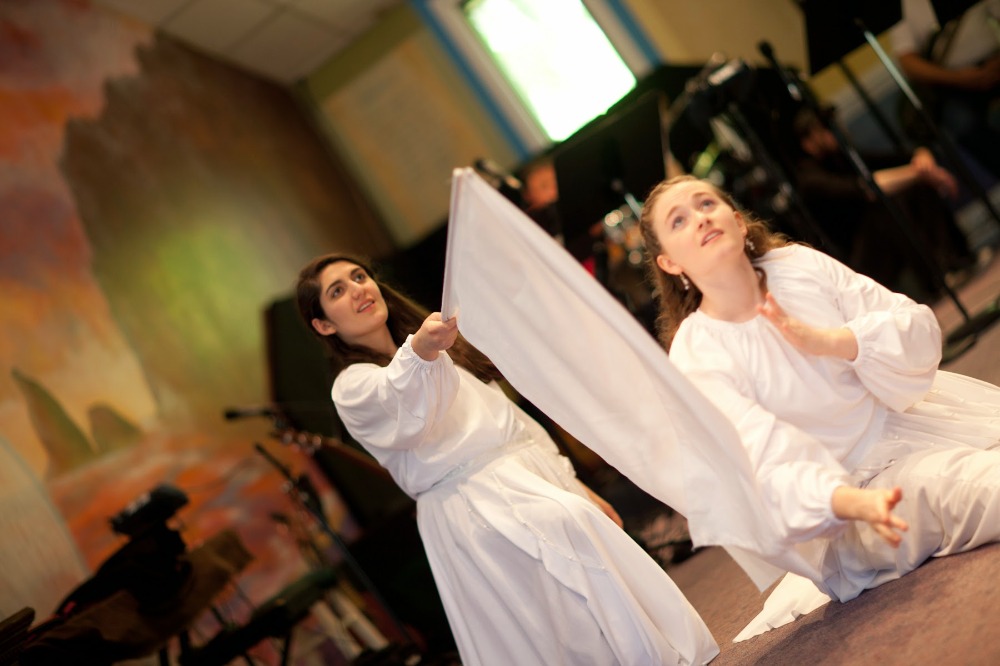 Hannah and one of her best friends, Lauren, dancing at our church Easter 2012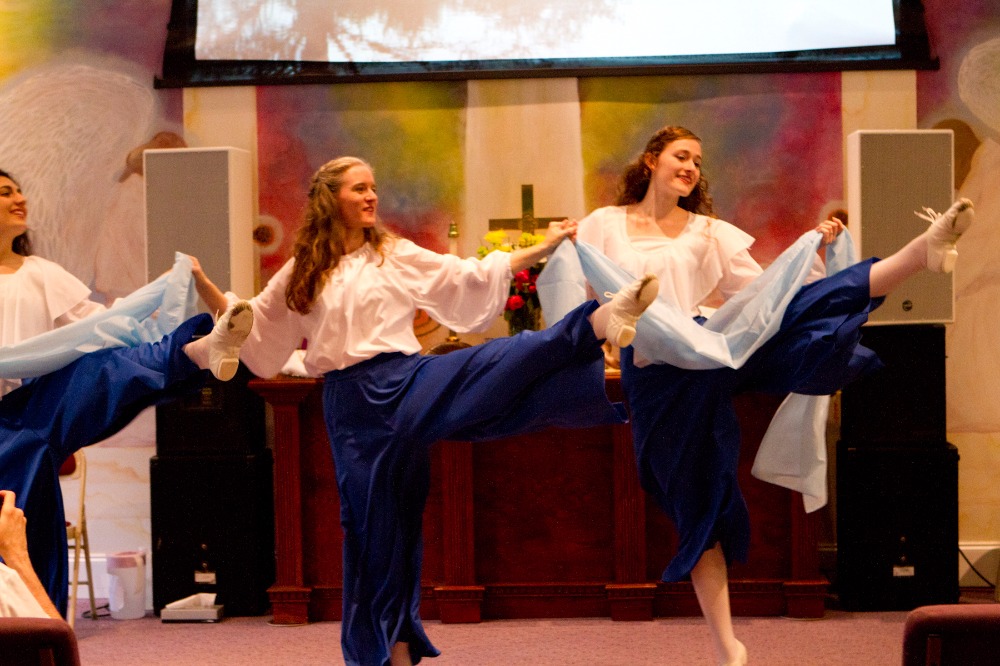 Left to right: Lauren Bowyer, Pam (Hannah's mom), and Hannah. High school graduation dance 2013. Hannah has been dancing since age 3, and never stopped until the day Gardasil took that piece of her. We long for the day when she is healed and can dance again!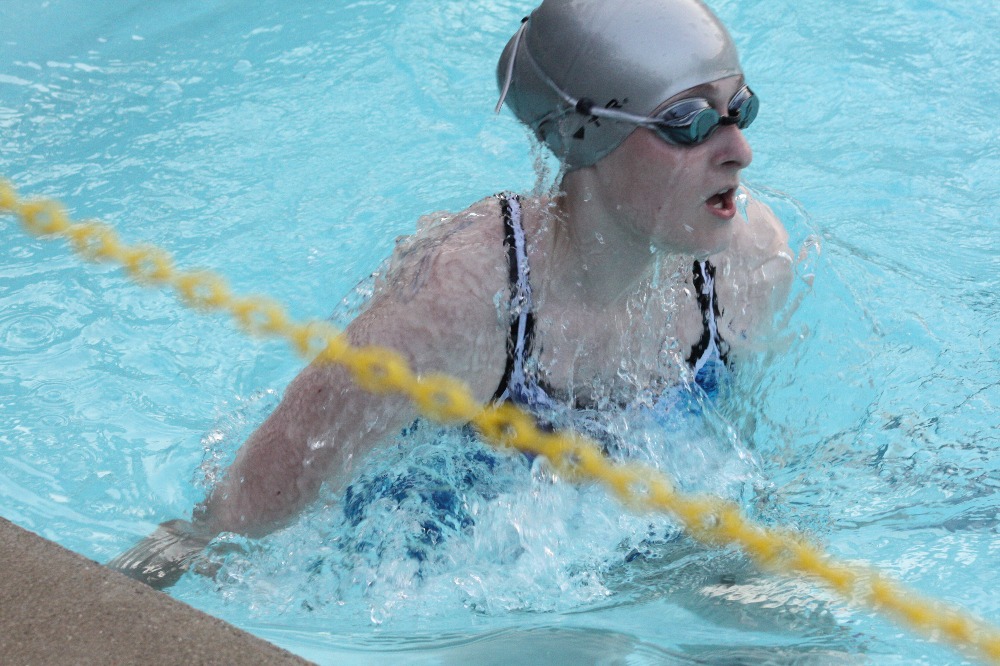 Hannah began swimming at age 3. She swam competitively and played water polo until age 16.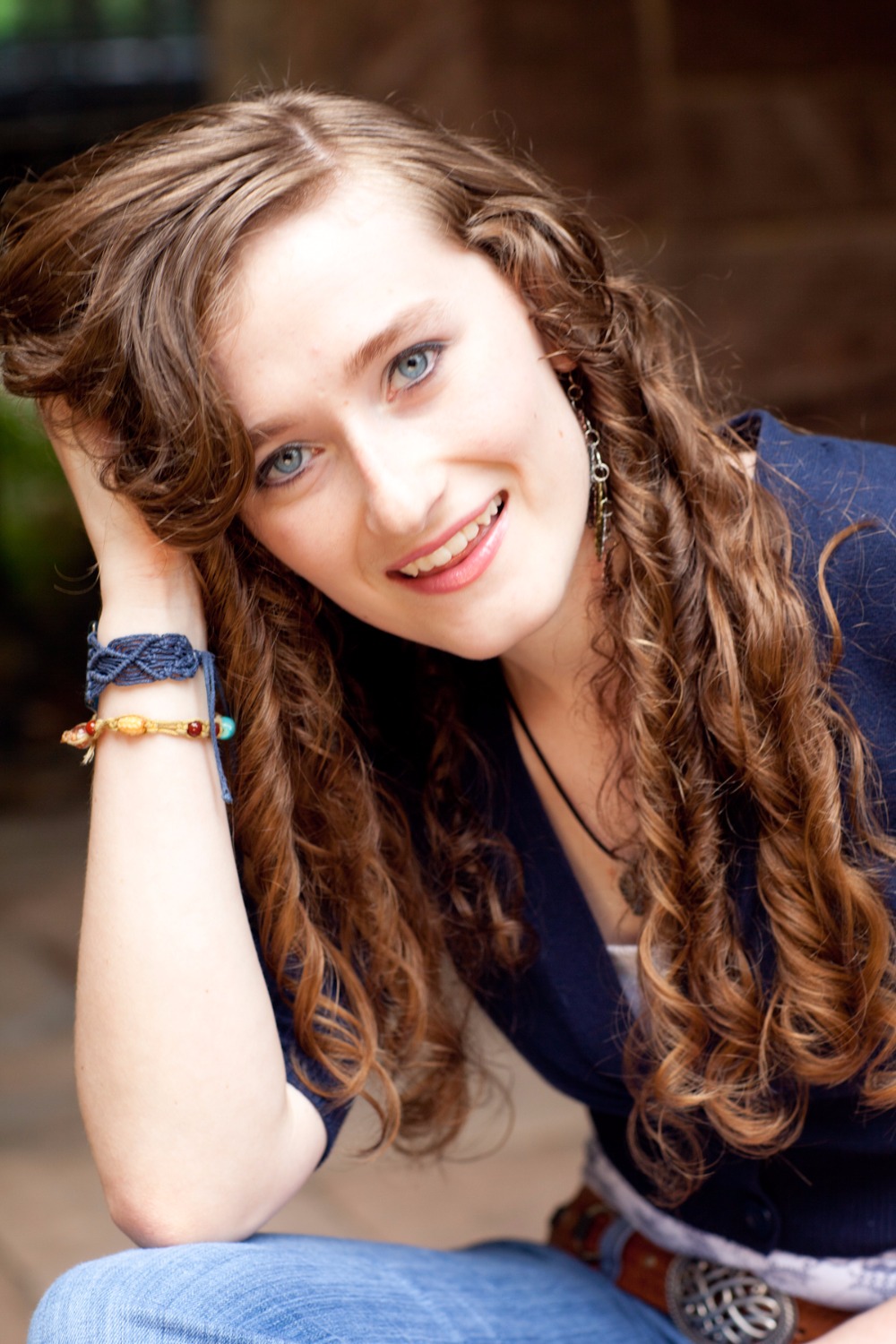 Hannah's senior year 2013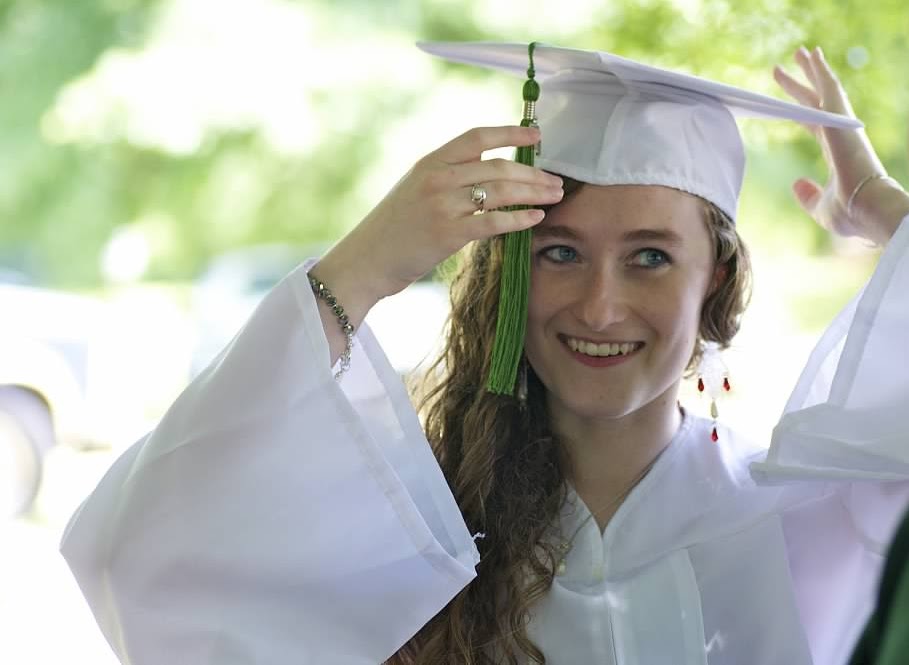 High School Graduation Spring 2013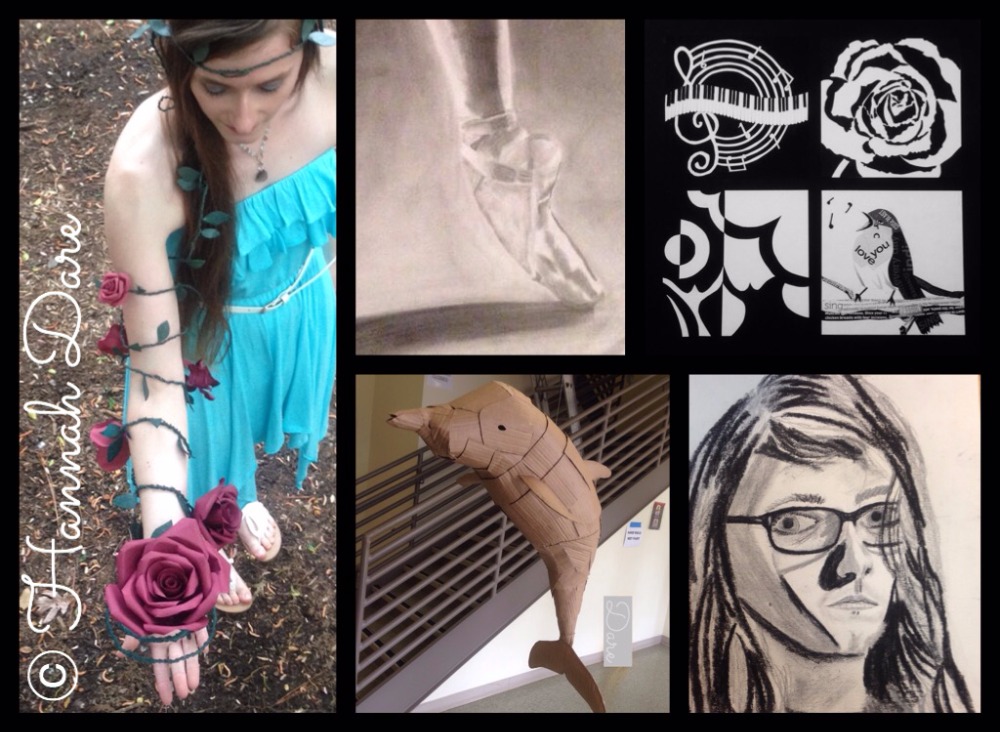 Hannah has always had a passion for the arts. By age 10 she began selling and gifting her jewelry creations to friends and family. Around age 13 Hannah began selling her jewelry, photography, and paintings at local art sales with great success. Her love and passion for art continued to grow, and she chose to pursue a degree in fine arts in college. That same year she began taking on art students and teaching workshops. Once her second semester of school ended and her passion for teaching was soaring we were all so devastated to see it end after the Gardasil vaccine injury. Hannah misses every aspect of her artistry and prays to find healing to resume her passion.
Hannah and Mommy best friends forever!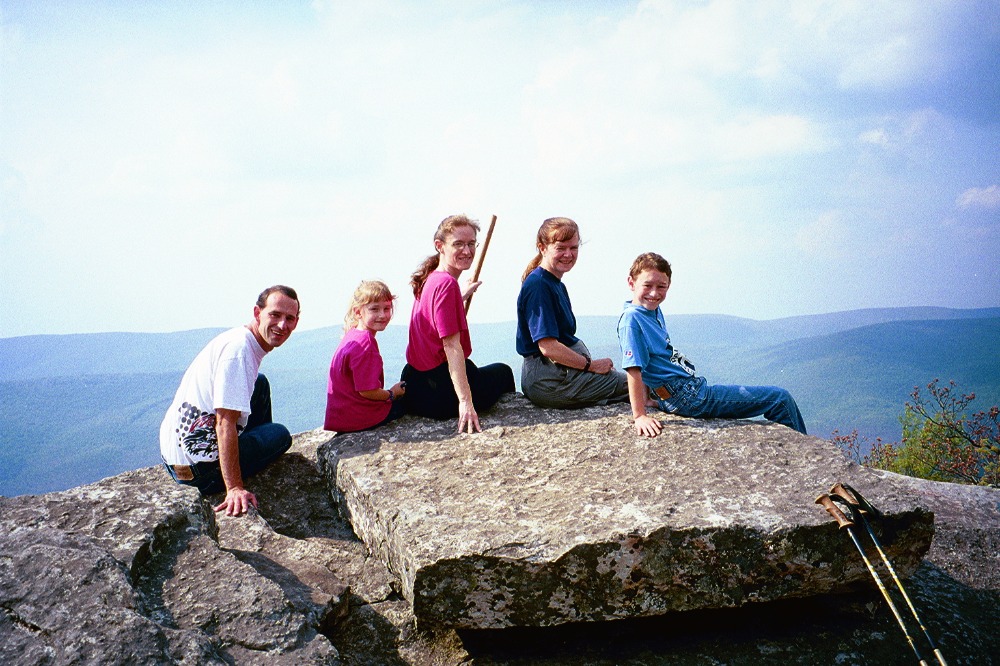 Appalachian Trail 2002; Left to right: Frank, Hannah, Pam, Janet (Pam's mom), Noah
+ Read More
Kay Elium Walker
39 months ago
Thank you dear ones for sharing your story. And the beautiful pictures of your family. Continuing to pray for Hannah and her family. So sorry you all have had to endure this...but God is still God and He is faithful. Your faith in Him is an inspiration I am sure to all who read it. And I know your sharingwill hep other as they walk difficult paths. Such an inspiration to me! We love you all and continue to pray. Joel and Kay Walker
+ Read More
Kim Walker Hudson
39 months ago
Precious family you are in our prayers!!! We love you.
+ Read More