Michelle James & Kids Recovery Fund
$21,955
of $50,000 goal
Raised by
171
people in 31 months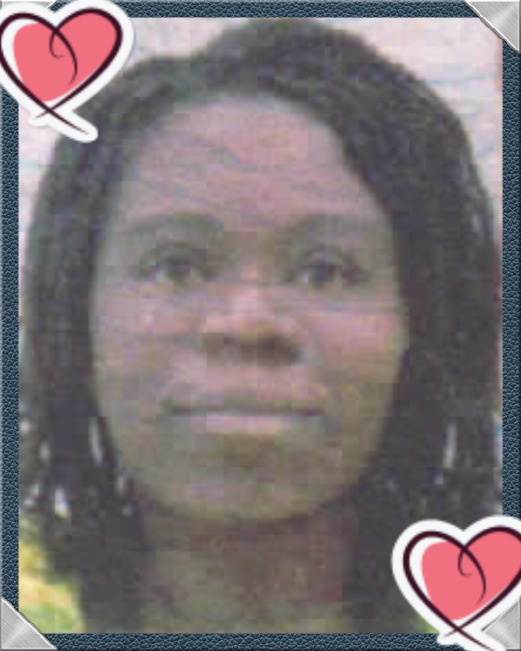 Friends & Family:
Please help if you can.  This woman worked with me for over 10 years.   She is a single mother of 3 with 1 on the way.  Her family resides in Jamaica and she is all alone here in the US.  
She is a wonderful woman who always has a smile on her face.  She ALWAYS puts her children first, even the news explained how she jumped in front of this car to protect them.  She is a hard worker and never looks for handouts or a free ride.  She just traveled to Jamaica to bring her children back here because of the excellent school system.  She obviously can't work during this time.  I am asking for anyone and everyone who can help donate any amount to her.  I will make sure she gets all the proceeds and will be able to use the money to help support herself and her children during this unfortunate time.   
I am also asking for prayers to be lifted up in her name and for her children...Sparkle, Star & Christopher...and a very special prayer for her baby who was delivered at 20 weeks and resides in the NICU. Thank you!
My name is Lori Brennan.  I have worked with Michelle aka Kimmie for many years.   Please help!!
MIRAMAR, Fla. (WSVN) -- A pregnant woman and her two young children remain in the hospital after, police said, a driver barreled into them at a bus stop in Miramar, then sped away. That driver was located and arrested shortly after.
Miramar Police and Fire Rescue crews responded to the scene of the crash, in the area of University Drive and Pembroke Road, near a Wal-Mart, Saturday, just after 5 p.m. Investigators said a woman behind the wheel of an Infiniti sedan was heading south on University Drive when she swerved to pass slower cars ahead of her.
Witness Shaquana Brinson said she was driving down University Drive when the woman in the Infiniti almost ran her off the road. "She passed me, she started laughing," she said.
Police said the woman then lost control of her vehicle, jumped the curb and crashed into the bus bench, striking the expecting mother and two children, ages 3 and 5, who were waiting at the stop.
"She actually flipped over the car, but the two kids, they actually only got ran over," said Brinson. "'The baby,' [the pregnant woman] kept screaming. 'Oh, my stomach, my stomach,' like, it was her ribs, and the pregnant mom, she was basically just worried about her unborn child."
Investigators said the driver continued to head south on University Drive, but at the next stoplight, near Miramar Parkway and Knolls Road, drivers who had witnessed the accident pulled the woman out of her car.
Cellphone video shows a man sitting on top of her as he waited for police to arrive. "We almost crashed trying to get her," a witness is heard saying in the video.
The woman, later identified as 39-year-old Jessica Crane, was then taken into custody.
Police brought witnesses down to the stoplight where Crane was stopped to identify her. 7News cameras captured her being taken into an ambulance to be evaluated by medics.
According to Crane's arrest affidavit, she appeared to be intoxicated. "I knew it was something. She was drunk or on drugs or something," said Brinson.
All three victims were seriously injured. The pregnant woman was transported to Memorial Regional Hospital as a trauma alert. Her children were taken to Joe DiMaggio Children's Hospital.
As of Monday morning, the mother remained in critical but stable condition. Later that afternoon, police finally identified her as Michelle James, after tracking down her family in Jamaica. Her children are expected to recover.
"Those innocent babies could have lost their lives, and that mom could have lost her unborn child," said Brinson.
At around 9 p.m., officers led Crane away in handcuffs and put her in a squad car.
According to Crane's arrest affidavit, once she was in the back of the patrol car, she spontaneously uttered, "These [expletive] Cubans are trying to get free money from me and a free ride to the hospital."
Her affidavit also said she said she didn't hit the people. Instead, the people hit her.
Brinson said she is counting her blessings. "I had my kids in the car, so all I was doing was praying that she don't hurt me and my kids," she said.
Crane appeared in bond court on Sunday. She was charged with three counts of failure to stop or remain at an accident involving serious injury, but detectives said additional charges may be added depending on what the investigation uncovers.
She is being held on $40,000 bond.
http://www.wsvn.com/story/31917192/3-recovering-after-hit-and-run-at-miramar-bus-stop-driver-charged
+ Read More