Great Bupa Manchester Run 10k 4Darcie
£706
of £500 goal
Raised by
62
people in 52 months
IMPORTANT additional how to sponsor me information:
*If you are having problems using gofundme please feel free to send to my PayPal (wobblesuk80@gmail.com) and add a note there, I can manually add it to the sponsor page :) apologies I didn't realise it doesn't take less than £5, every penny counts and very much appreciated, no amount is too small x
Fundraising in memory of 4Darcie for the James Cook Neonatal Unit
Great Bupa Manchester Run
I may babble on a little here but I'm not going to ask people to sponsor me without telling you a little about who I am, what I've done to get me to this run, what I'm still doing in preparation to the actual run day and of course more importantly why I'm fundraising :)
My names Charlene, I'm 33 years old and from Chester. I'm fundraising for James Cook Neonatal unit in Memory of Darcie Helena, daughter of one of my bestest friends.
About Darcie & James Cook Neonatal Unit
Darcie was born 27th May 2010 and fought for 3 days. Sadly she grew her wings on the 30th May, forever in many people's hearts certainly mine. Fundraising shortly began in Darcie's memory between Mum, Dad, family and friends which led me to October 2010 when I completed a 10,000ft sky dive petrified of heights for the same hospital and in memory of the same precious girl; funds exceeding £6000 were successfully raised by everyone helping the unit refurbish and improve the waiting room area/facilities in the unit. I want to help fundraise again in the month of Darcie's 4th birthday and help the unit towards life saving equipment helping poorly and premature babies. James Cook Neonatal Unit is equipped to take the poorliest of babies and transport babies to their care from all over the UK. It's the highest category NICU who also specialise in eye surgery for premature babies. They have 10 intensive care beds available and approximately the same beds available in high dependency and special care.
My challenge:
It might not be 10,000 feet this time  but if I rewind to 2012 I was nearly 15 stone, unfit and a heavy smoker. In 2013 I lost nearly 60lbs and joined a gym.
I decided to put my new addiction of health and fitness to some use and challenged myself to running this race. Having not ran in years (even on the treadmill last year since I had a stupid fear of falling off, ha) I soon realised just popping out for a run wasn't as easy as the words flowed  and not long after realised more importantly to complete this run I had to stop smoking; I've tried everything to stop for years with no success. 20th January 2014 I had my last cigarette. I have been training for the last couple of months which I've certainly found a challenge, I wanted one I got one: BUT I will not walk most of it and I will NOT be defeated. I'm not running to be the first across the line, I won't kid myself with my current fitness level in mind. I would however love to finish this race around the hour mark after my training but whatever I finish at I know I'll be able to proudly and honestly say I have put the time and sweat into this run and I'm not just sat expecting sponsorship for little or no effort in memory of this precious girl and for a fab cause. April & May training/preparing: April the game steps up and I will be training as much as possible; gym, outdoor running and home workouts. On 14th April I am detoxing from processed foods, coffee, sugar, alcohol and changing my food plans to clean eating to boost my energy levels and reduce body fat all benefits while I get closer to the 10k day. Anyone who knows me knows I just don't live without my coffee and I love my vodka Friday (lol). I don't look forward to the coffee withdrawal symptoms mostly, coffee will be my hardest part #gulp but if the end results help I won't complain .... Much ;) May I will be attempting a couple of pre 10k runs.
Many thanks in advance for sponsoring me
Neon Life
who has helped me get off my bum by joining her run club, offered continuous advice for running, fitness and good eating while kindly dedicating some of her own personal time to running with me. Notes: 1) Darcies parents and the Neonatal Unit are fully aware of this page/fundraising event. A cheque will be given to the unit in person via Mum (Amy Sivewright). 2) To use gofundme admin and PayPal charges apply, these charges, expenses and entry fee to the race is 100% covered by me and not my sponsors.
+ Read More
Update 2
51 months ago
Share
Absolutely buzzing, I couldn't see me getting to my target at the beginning but at and beyond it we are when I add an offline sponsor.

Amazed by everyone's kindness and lovely messages on my sponsor page, I'm really touched. I will continue sharing my sponsor page to the very day, with or without my target every penny is equally important for life saving equipment helping poorly and premature babies.

I'll be out for my final pre 10km tomorrow morning with a massive smile on my face. Seriously you all rock 💜 xxx

#BOOM
+ Read More
Update 1
51 months ago
Share
All my hard work and sweat paying off #BOOM can't believe this is me!

Massive thank you to everyone who has supported me so far xxx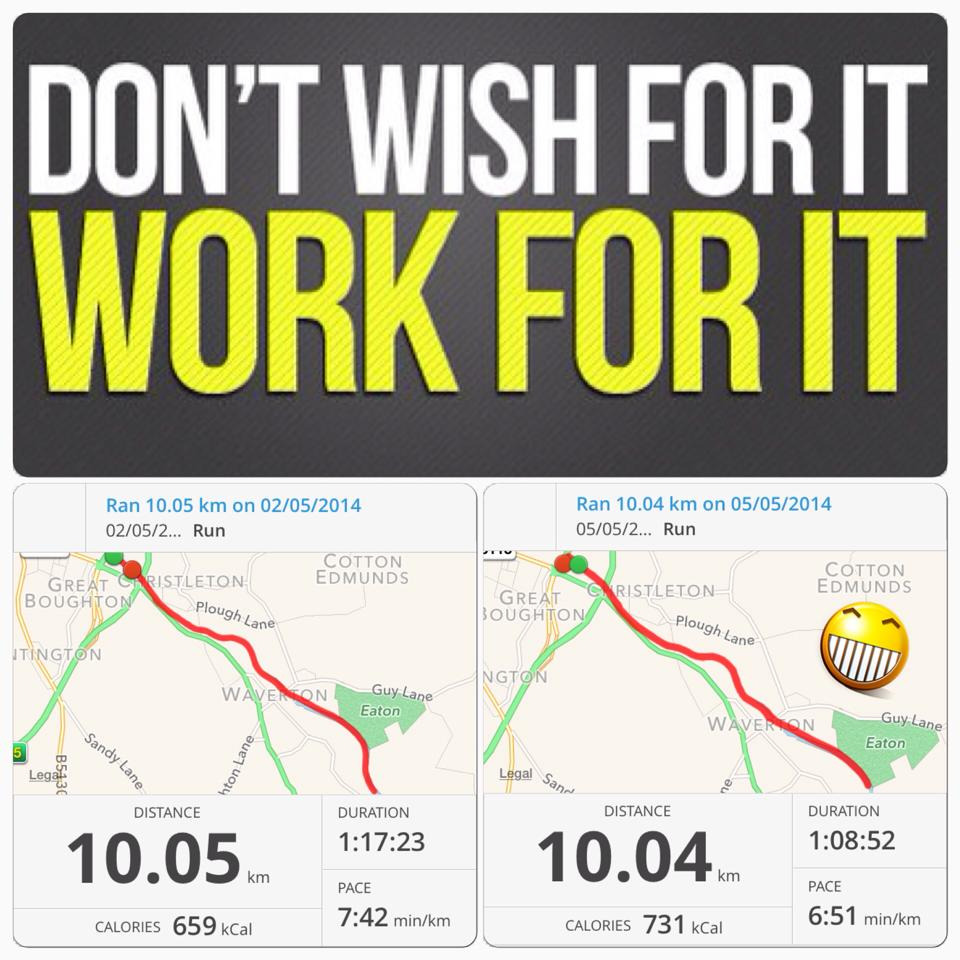 + Read More
Read a Previous Update
Be the first to leave a comment on this campaign.