We have a dream ...
€600
of €10,000 goal
Raised by
6
people in 16 months
For English please scroll down

Geschat wordt dat maar liefst één op de vijf mensen, een zeer gevoelig persoon is. Hooggevoeligheid is een grote troef mits het juist gekaderd wordt - hooggevoeligen (HSP's) zijn vaak ongewoon creatief en intellectueel begaafd. 

Volgens de studies van Dr. Elaine Aron, die verscheidene boeken over HSP's geschreven heeft, kunnen hooggevoeligen veel aan de samenleving bijdragen, als ze van in hun jeugd, het juiste soort aandacht en zorg krijgen.
In een cultuur waar veel waarde  wordt gehecht aan  zelfvertrouwen en extravertheid, kunnen HSP's zich vaak moeilijk staande houden.
Dit geldt met name voor de traditionele schoolomgeving, waar steeds grotere klassen, verschillende leerkrachten elk uur, luide speelplaatsen en overvolle kantines, het moeilijk maken voor de hooggevoelige leerling om er  te gedijen.


Middelbare School voor Hooggevoeligen
De Mannaz school biedt een oplossing voor een actueel probleem, namelijk dat 20 à 25% van de hooggevoelige leerlingen binnen het regulier onderwijs vastlopen.



Gemiddeld plegen elk jaar 30  Vlaamse jongeren tussen 15 en 19  jaar en 1  tot 3  jongeren tussen 10 en 14  jaar zelfmoord. Dat maakt zelfdoding tot de tweede belangrijkste doodsoorzaak bij jongeren.
75  procent van wie aan zelfdoding gestorven is, heeft een signaal gegeven. Bewust of onbewust trokken ze aan de alarmbel. Hun signalen en hulpkreten vertellen over hun pijn en zeggen dat ze niet meer weten hoe ze verder moeten.

De Mannaz school biedt een oplossing door een aangepaste leeromgeving te creëren.
Jongeren studeren hier op eigen tempo, uiteraard met het doel het halen van een diploma middelbaar onderwijs.


(Mannaz Netevallei)

Hierbij streeft ze een eclectische visie op onderwijs en opvoeding na die gebaseerd is op enkele principes van Freinet, Steiner, Montessori, Gardner, Neill en Hahn, toegepast op een groep van maximaal tien hooggevoelige leerlingen.
Heel de omgeving, de manier van aanpak en de groepsgrootte  zijn aangepast aan deze doelgroep, wat zich vertolkt in een leerlinggerichte visie en een integrale benadering.
Maar ook in veel hogere kosten voor elke leerling, elk jaar weer.



(Mannaz Ertvelde)

Elitaire school??!
De Mannaz school  is een privé-school, ingericht door privé-personen, die de rechtspersoonlijkheid van een vzw hebben aangenomen.

De Mannaz school zal nooit gesubsidieerd worden omdat we niet voldoen aan de rationalisatie- en programmatienormen, zoals opgelegd in de betreffende onderwijsdecreten. Concreet wil dit zeggen dat de school noch over voldoende leerlingen beschikt om te worden erkend, noch over voldoende minimum- leerlingen per klas. 

Voor haar werking heeft de school een jaarbudget nodig van 89 500 euro, waardoor het kostenplaatje neerkomt op 8 950 euro per leerling.

Hierdoor wordt de school voor heel wat ouders onbetaalbaar.



89 500 euro
Dat hebben we nodig om de school een jaar draaiende te houden.
Tot nu toe hebben de ouders die zich dit konden veroorloven dit betaald, maar konden andere kinderen – uit minder draagkrachtige gezinnen – hier niet naar school.

Wij willen het graag anders: dat elk kind dat het nodig heeft – onafhankelijk van de draagkracht van de  ouders – dit onderwijs kan volgen.

Daarvoor vragen wij uw steun.
U kunt ons steunen met een donatie met een minimum van 5 euro.

Maar onze grote droom is
1000 keer 100 euro.
Zou het ons lukken om dit bij elkaar te krijgen?


Een huzarenstukje, maar met uw steun kan het absoluut lukken.

Vinden we duizend mensen die elk honderd euro geven, DAN kunnen we werken aan een veel
LAGER INSCHRIJFGELD!

Zo wordt de school betaalbaar voor iedereen
en krijgen ALLE jongeren door uw gulheid een echte kans.



Dan pas wordt Mannaz een school voor ALLE hooggevoeligen.

www.mannaz-school.be

U KUNT GELIJK WELK BEDRAG SPONSOREN MET EEN MINIMUM VAN 5 EURO

ALS DANK VOOR UW INVESTERING

* schenk tussen 5 en 99 euro
en wij zijn u eeuwig en altijd dankbaar.  Wij nodigen u uit voor ons nieuwjaarsconcert op zondag 21 januari 2018.
(maximaal 50 personen)

* schenk 100 euro
en wij verwelkomen u een dag als VIP gast op de Mannaz school. Naast een rondleiding verwennen de leerlingen u met een heuse afternoon tea.
(maximaal 100 personen)

* schenk 250 euro
en u krijgt de keuze uit 4 super online workshops geschreven door Annick Lentacker, landelijk coördinator.  U hebt de keuze uit doelen - zelfbescherming - Bach Bloesems of relaties.
(maximaal 200 personen)

* schenk 500 euro
en u wordt één van onze Mannaz Ambassadeurs.  Als Ambassadeur bent u aanwezig op al onze schoolfeesten en kunt u een zegje meedoen op de drie maandelijkse 'Palaver'.
Hier kunt u kennis maken met onze Ambassadeurs - http://mannazschool.webs.com/ambassadeurs
(maximaal 10 personen)

* schenk 750 euro
en onze Ambassadeur Ingrid Larik geeft een halve dag workshop 'je intenties duidelijk in de wereld zetten', voor een groep van maximaal 25 personen.
(maximaal 3 personen)

* schenk 1 000 euro of meer
en we nodigen u als ere-Ambassadeur uit voor een privé feestje met alles  er op en er aan.  We verwelkomen u met een glaasje bubbels en laten u genieten van een viergangen menu in Villa Tulsi.  U kunt kennis maken met de andere ere-Ambassadeurs.
En we nemen heel veel foto's die op de site komen.
(maximaal 5 personen)






Dankzij u kunnen we nog meer jongeren helpen!

Hebt u nog vragen?  Dan beantwoorden wij ze graag!

www.mannaz-school.be

Heeft u geen credit card?    Laat het ons weten.


English version


This is the official Go Fund Me page for the Mannaz School. All donations go directly into the Mannaz  School  account for immediate use.

The Mannaz School  is a non profit organization that provides HSP adolescents ages 12-18 with customized schooling suited to their needs.

It is estimated that as many as one in five of us is a Highly Sensitive Person. The trait of sensitivity is a great asset if it is properly nurtured - HSPs are often unusually creative, attentive and intellectually gifted people. According to the studies of Dr. Elaine Aron, who has written several books on HSPs, these individuals can contribute much more to society if they receive the right kind of attention and nurturing. In a culture which values confidence and extrovert personalities, HSPs can be at a distinct disadvantage. This is particularly true of the traditional school environment, where large classes, different teachers every hour, loud playgrounds and canteens make it difficult for the HSP adolescent to thrive and learn.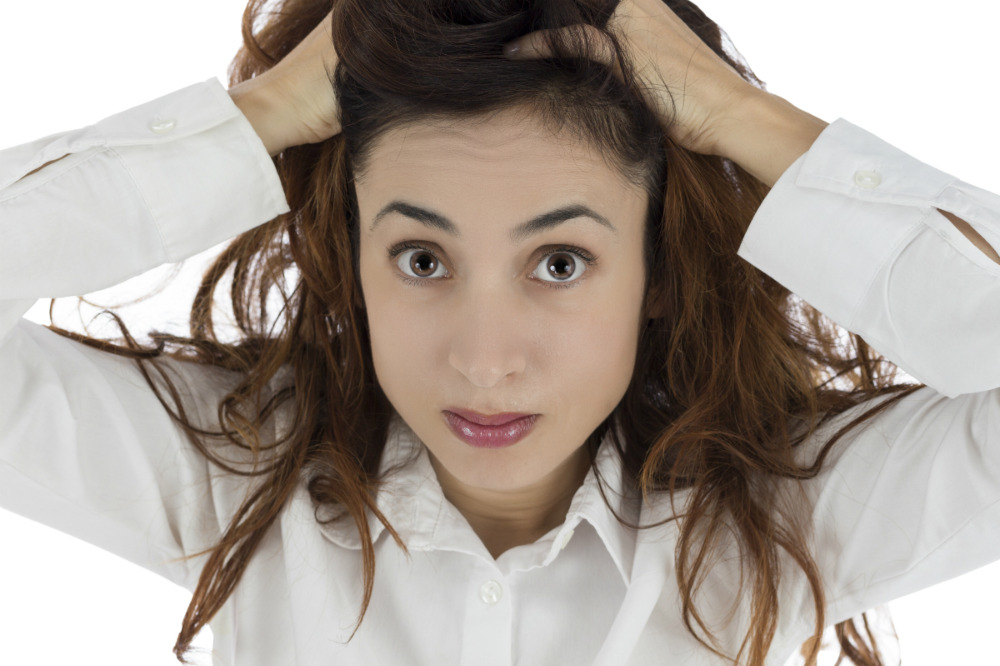 Mannaz - School for the Highly Sensitive
This small school is now up and running, open to young people between 12 and 18 years of age.

HOWEVER - school fees are high and threaten to exclude children from attending the school.

We are worried that some High Sensitive adolescents in need, cannot afford to pay 8 950 euro per annum.

It is THESE children that we need to help.

Any amount you can contribute will go a long way to provide HSP students with the mental and emotional tools to thrive as they grow and move forward in life.


A WAY OF THANKING YOU FOR YOUR INVESTMENT
You can invest ANY amount with a minimum of £5

* Invest £ 100 
and you get to choose one of several online workshops.
(max 1000 people)

* invest £ 250
and we will welcome you to our school, where you will spend a day in the company of the Mannaz kids who will treat you to a guided tour and a vegan homecooked meal.
(max 100 people)

* invest £ 500
and you will become a Mannaz Ambassador.  You get invited to all school festivities and have a say in our quarterly 'Palaber'.
http://mannazschool.webs.com/ambassadeurs
(max10 people)

* invest £ 750
and our Ambassador Ingrid Larik will host a half a day workshop on how to implement 'intention' into your Life, for a group of max 25.  And yes, she'll even come to the UK if you pay for her travel.
(max 3)

* invest £ 1 000  or more
and we make you our Golden Ambassador.  We create our own private party.  Invite you with a glass of bubbles, and treat you to a four course dinner where you get to meet the other Ambassadors.
Rest assured, there will be plenty of photos taken.
(max 5)




Thank you ever so much for taking the time to read our campaign and support our cause.
Because of your donation we will be able to offer bursaries for the coming school term.
We are happy to answer any questions you might have.


www.mannaz-school.be




SaveSaveSaveSaveSaveSaveSaveSaveSaveSaveSaveSaveSave
Save
Save
+ Read More