xenOikos Bread Company is a Social Enterprise, created to fund a dream of 10 years that seeks to combine cultural research and family advocacy from a women-centric perspective.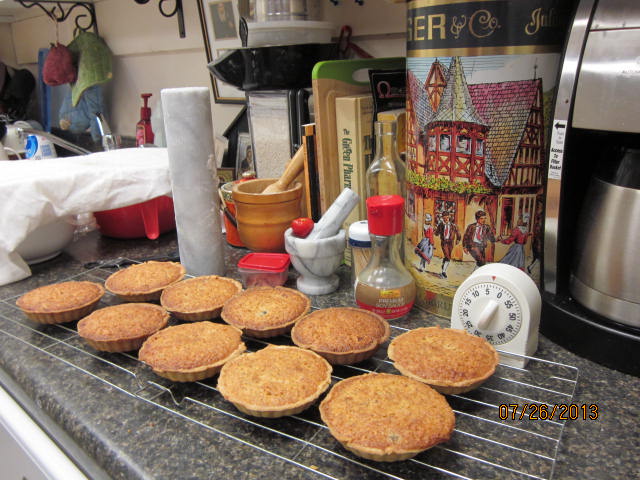 The funds will help us to buy a baker's rack, bread proofing baskets, packaging for our baked goods, restock supplies and to purchase other kitchen and baking implements, and a very small vacuum cleaner. Most importantly. it will help us
renew our insurance policy and pay market fees. A very
small portion will be used to attend the St. Moses the Black Conference in Detroit, Michigan.
xenOikos Bread Company
the Social Enterprise
The Dream
One Year In Business
VESID-VR
Why Pursue xenOIkos Bread Company
xenOikos Bread Company
Let me tell you about a dream I've had most of my life and which began to be felt in my heart about 20 years ago, and which began to take on its current shape 10 years ago.
the Social Enterprise
The xenOikosBread Company is a social enterprise that came into existence to fund the HeartSoul Ekonomia Institute (HSEKI), and its programs, one of which is the BlogTalkRadio show
WimminFolk: Sacred and Vernacular
which is currently in test mode. It's first show will be on the 13th of August, a Tuesday, at 12:30pm. It cost us nothing to do or maintain the show at this time.
The HeartSoul Ekonomia Institute also will be exhibiting either September 2014 or January 2014 depending on whichever venue we decide upon, an art show entitled
Irredenta:The Politics of the Unredeemed.
The Dream
These programs are all part of the advocacy and education role that the HeastSoul Ekonomia Institute wants to provide for women, especially women who have been traumatized and as a result suffer from emotional or mental instability. Another program, our core program is the
Prodigal Daughter Course
, which aims to teach women household management skills from a holistic perspective. Getting funding for this idea was tough, the economy is tight, and the mood is competitive. When we didn't procure funding in 2012, I had to look deep inside myself and see how i could with my own hands bring the idea to light, into being.I decided to make bread.
One Year in Business
Although the xenOikos Bread Company has only been in business since the 5th of June 2012, we are fortunate to have as B2B clients the Utica Public Library's Chapter One Café (UPLCOC) and the Utica Coffee Roasting Company. We supply the first with desserts such as mini bakewell tarts, danishes, hazelnut cookies and brownies, all handmade, using natural ingredients, and made from scratch; and the second we supply with bakewell tarts. We also currently offer Rosemary Garlic Bread and HoneyWheat. Pictured above is our Cinnamon Bread. BTW, Dellicious! And yes, xenOikos Bread Compan has made it over the first year hump.
VESID
Currently, i am an active client of Vocational Rehab here in Utica. To them I have submitted my ticket to work. At that agency the projected outcome is to further establish the xenOikos Bread Company as a self-employment entity. In about a year from now,i will be eligible for a grant from them to get a new oven, to take classes, to make the xenOikos Bread Company not just at break even, but profitable.
Why Pursue xenOikos Bread Company?
I decided to pursue the xenOikos Bread Company as a funding vehicle, because I do not want to compromise the vision and mission of HSEKI.Initially, HSEKI will be dependent on the sweat of my brow as I make bread. the tears in my heart will be of gratitude. You may know what I mean, and you may know how it feels to have such a strong vision. It owns you and to compromise it is to compromise your very soul. So if I have to build a bakery to see the dream come true, Im willling to do it. And so far, I have been successful.
Why Im Eligible for Vesid, and Why the Dream Is So Important To Me
I am ellgible for Vesid-Access VR because I receive Social Security Disability Benefits. When I was younger I watched my mom be abused and mistreated by people in her life, and I and my siblings had been abused in the various foster homes and institutions we grew up in. As a result of intensive abuse,being raped, ganged rape, and having one of my foster moms repeatedly try to kill me, I also suffer from mental and emotional instability, yet at 51 years of age, I feel I have come a long way in my ability to live a functional and meaningful life. I do have a great support group, and i am in therapy. And my Church, which sees its mission as therapeutic, has been a priceless healing path for me.
Walking Through Fire
Yet, despite people calling me grandiose, I have found people who saw the vision, and saw that i could,
because
of my past and my struggles, make the dream a reality to benefit other women who have been through the same thing, who have walked through the same fire. And The Great News is that xenOikos Bread Company has been a successful supplier to both above-mentioned establishments for the entire year it has been in business. I worked this business for a whole year despite the hardship, the delays, the misfortunes, and the grief of my mother passing away, and the constant fear which manifest itself as debilitating panic attacks. Still I dream. Still i dreamed. The dream is becoming a reality.
After The Campaign:
The funds will help us to buy a baker's rack, bread proofing baskets, packaging and other kitchen and baking implements, and a very small vacuum cleaner. Most importantly. it will help us
renew our insurance policy and pay market fees
. Also my co-host and I of WimminFolk:Sacred and Vernacular will attend a conference of the St. Moses the Black Conference.
Back On Our Feet
Short Term Goal is to Successfully Expand into the Farmers Markets, particularly the Oneida County Public Farmers Market, the Utica City Market and this summer the Monday Nights at Hanna Parks at City Hall. It takes money, to be a vendor at these markets, and i'm still taking cabs to get there and back. Yes a long term goal is to get a car, and Vesid will help with that.
The Main Long Term Goal is to establish a permanent bakery in this town, which used to have quite a few independent bakeries in its hey-day; the difference is that xenOikos Bread Company is established as a social enterprise with the goal of supporting and funding the HeartSoul Ekonomia Institute and its programs which aim is to serve the community of Utica. With your help, this will not be derailed.
What Caused the Present Situation:
Now, the challenge is that we were somewhat forced to go into the Farmers Market earlier than we intended and less funded than we initially hoped on:
And although we have been successful, I did mention my biological mother and her passing. One cause for cash-flow issues is that this year, my mom, Mrs. Barbara Ann Williams King died of colon cancer. So I was back and forth to North Carolina. My mom also suffered from schizophrenia. Her schizophrenia was mostly interior, yet her life was chaotic. Present at her death, I was grateful to witness her peaceful and serene passing...tears were coming from her eyes, and she had most beatific smile on her face and in her eyes.
Nonetheless, I must admit that she is a guiding inspiration to creating the HeartSoul Ekonomia Institute which seeks to be a resource for women who have suffered trauma that has resulted in emotional or mental instability.
The second issue plaguing us is that advertising funding was not available for the UPL café due to that institution losing a large chunk of its funding. Also, I who recently had been homeless, did not have funding to put toward advertising, and Iwas too afraid to branch farther without upgrading my equipment, and saving the necessary funds to expand into other areas. The need for a commercial grade stove is great. On the other hand, The Volunteers and Staff at the UPL Café are the cream of the crop, and they have been consistent, pleasant, supportive, and dare I say, long suffering, while being fun to work with. Because of them we are steadily increasing the UPL's café customer base, and the regulars are becoming friends. You should hear some of the conversations that go on in there! Today a little girl came in because she wanted a tart for her birthday!
Although I'm Getting a Good Reviews and Repeat Customers,
all I have been doing, is breaking even. I use one quarter of my SSD benefits to fund my business, and because of other certain limiting factors- no car, need a new stove, (im using a mini small- space 20" wide gas range oven now to bake my bread)- I'm unable to grow.And the process with Vesid-Access VR takes time, includes assessments, and meetings, and other consultations. That's the reality.
So you may be asking yourself: how do I deliver my wares? I walk. Every morning, rain, shine, snow, or blizzard or summer squall, I have been delivering by foot my wares to the Utica Public Library. Also I walk down to the Utica Coffee Roasting Company once a week, on Mondays. There
is
an apartment building i would like to advertise in, two, which are in walking distance...but I need a baker's rack, and to increase storage ability before I can really do that well, and to the highest standards of health code. I mean my stove is tiny, because my apartment is tiny! And believe me, having a tiny apartment creates its own issues, which one must be vigilent about. :)
People Like the Danishes, Breads, Tarts...
When I make it to the farmers market, i have brisk sales of my treats. The pleasure is tripled, because as I'm making each sweet bread or savory bread, I am thinking about the women and eventually, the men HSEKI will be able to help. The research we will be able to do in order to help them. I'm excited about that, and this drives me. I have a unique vision, and i want to see it become a reality...it's simple, really!
Single Woman With A Disabilty, a Hidden One at That
It's so hard being a single woman with a disability...society does look down on you, and actually writes you off. Im very glad for the people who rose above the idea that i would be a worthless individual and instead who wanted to support me in this dream. Nothing is easy but i have learned that Community is the key to success.
Given a Fish, or Learning To Fish
Still It is very difficult for women such as myself to reach out, and allow herself to be in community.
But can that community reach out in return in a way that helps a person to thrive, rather than in a way that keeps her soul and her spirit crushed?
Im speaking about the principle of allowing the person the means to fish, rather than always giving that person a fish. The people I am appealing to are of the type to whom it brings joy to them to see others succeed, and do well in life. they are encouraged by this expression of the human spirit, this image of Christ, which exist in all souls.
The Solution
Any entrepreneur knows that to expand into any market requires capital, and xenOikos Bread Company requires capital to expand and address some business needs that
require addressing before the end of the month of August 2013
. At this 11th hour, I am appealing for assistance to regain a sustainable operation so that I can give back and pay back the generous efforts of members and businesses of this community, such as my Church St. John Kronstadt, and also members and staff at the Library and the community of Utica. The funds will help us to buy a baker's rack, bread proofing baskets and other kitchen and baking implements and a very small vacuum cleaner and it will also allow us to renew our insurance policy and help my cohost and i to attend a religious networking conference: the St. Moses the Black Conference in Detroit Michigan.
So If you could help me raise these funds it would be greatly appreciated!!! More than you could ever know!
<3
sincerely, xenia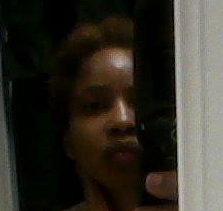 -xenOikos Bread Company
-
HeartSoul Ekonomia Institute
-
WimminFolk:Sacred and Vernacular