Peanut to World's Ugliest Dog Contest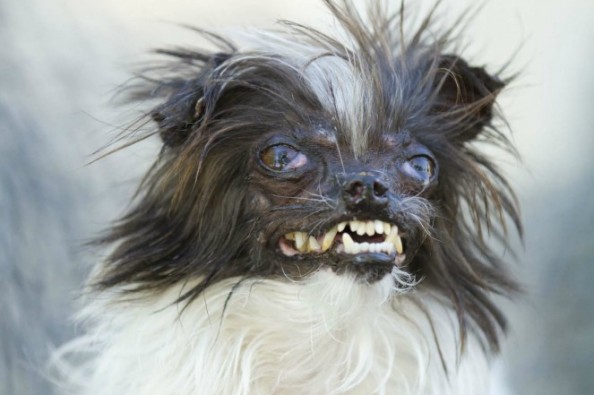 Peanut will be at Loreta's Frozen Yogurt by the Regal movie theater tonight at 7!! Stop by to say hello and take a few pictures!!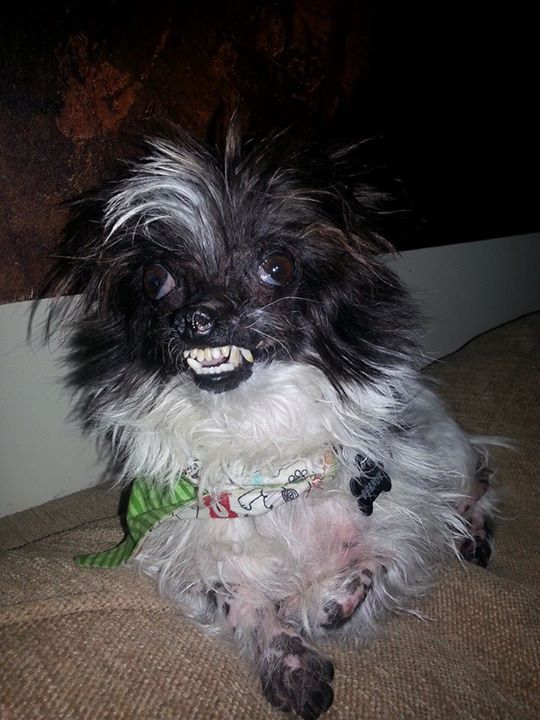 Hello everyone! My name is Peanut. I would love nothing more than for my mommy to enter me in the World's Ugliest Dog Contest in Petaluma, CA.

I have been bullied and picked on my whole life... You see, before my mommy decided to love me, I was abused by my previous owners. I was scared, unloved, and confused. Then, when I thought things could not be worse, my owners set me on fire.

I don't understand why they could do such a thing! I was severely burned from head to tail. Some nice person found me in Washington, NC and took me to some nice doctors that worked hard to keep me alive. With their help, I was able to pull through. My heart was scared forever. But so was my body.

Because of the trauma the fire caused to my skin, I am what I have heard so many people describe me as "ugly". My hair isn't going to grow back on much of my body. My eyes do not close because my eyelids were burned. And my teeth show because I no longer have lips. (My Mommy says I am always smiling!)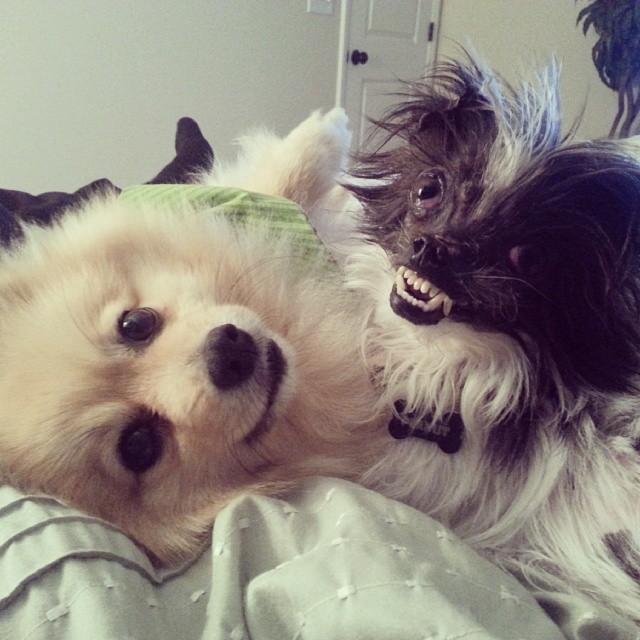 My mom gets very upset when I am taken in public. I get looked at like I am disgusting. Some have even questioned why my mommy didn't have me put down to be "put out of my misery". I don't feel miserable - until people say those mean things about me...

I would love nothing more than to go to a place where my appearance is celebrated! The World's Ugliest Dog Contest would be the perfect place to spread my message! I want the chance to spread awareness of animal abuse and to show people that abused animals are not 'broken'. We need love too!

Please help me reach my goal so that my momma can enter me into the World's Ugliest Dog Contest! It is not about winning or losing! It is about using the opportunity to bring awareness to Animal Abuse! Please help!

Thank you! WOOF!
THE LINK TO THE CONTEST IS
http://sonoma-marinfair.org/worlds-ugliest-dog
WHAT YOUR DONATIONS ARE GOING TOWARDS:
Airline Ticket - $700 roundtrip
Peanut's Carryon Fee - $250 roundtrip
Hotel Room - $350
Rental Car - $100
What is GoFundMe?

Fundraising made easy >>
CONTACT
LINK
POSTER
REPORT
Congratulations Peanut! Keep up the fight to bring awareness to the plight of abused animals everywhere!
Leia Neitzel
8 months ago
Peanut is a doll and an inspiration for all animals!
Frankie & Maddison Wolfe
9 months ago
Go get 'em Peanut!
YARDSALE
9 months ago (Offline Donation)
Thank you for all of your donations for the yardsale!! It was a huge success!!
Wendy Stephenson
9 months ago
Thank you for giving Peanut a wonderful new life. No animal should ever be abused.
Meredith Warren
9 months ago
This is a wonderful story! Good luck peanut and Holly!