Kaleb "Fred" Langdale's Prosthetic Arm/Medical Bills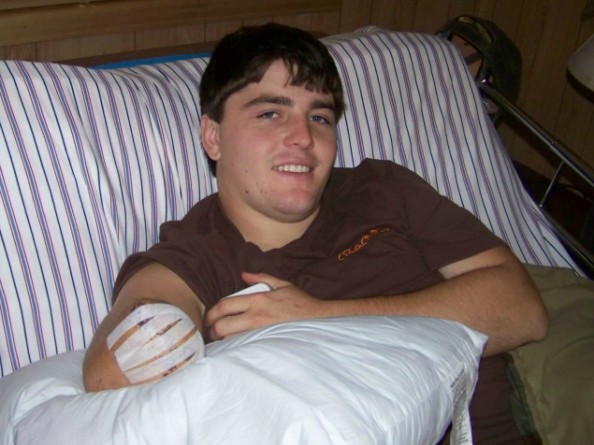 Kaleb is doing GREAT!! He was able to try out a prosthetic arm the other day and the doctors were amazed at his ability to control it. He goes back to the doctor next week and will be casted for an arm. He should have a basic arm before school starts.
On Monday July 9, 2012 my nephew Kaleb was swimming in the Caloosahatchee River when he was attacked by an alligator. He lost his right arm a little below the elbow. He is doing really well and has a VERY positive attitude! He is 17 years old and has his whole life ahead of him. He LOVES to go airboating, hunting and has a passion for welding, he was planning on a career as a Instrumental Electrician. This fund is being set up to help him get a prosthetic arm. Anything you can give would be greatly appreciated. Thank you in advanced.
What is GoFundMe?

Fundraising made easy >>
CONTACT
LINK
POSTER
REPORT
Glenice Gregg
14 days ago
You are totally brave man, kept your wits and took on a Gator. Now keep the faith, nothing you can't accomplish and your family loves you.
Traci and Larry Roberts
32 months ago
motaz ramadan
32 months ago
Thank god your alive ,and remember couldved been worse so be grateful .get well soon .
Doc Merrick
32 months ago
Great team work you and the Lord had going there Kaleb. I've had some significant experience and time spent with amputees and attitude is paramount for optimal outcome ..from the sounds of it you could be a poster boy for traumatic amputation and prosthetic rehab! God speed
Cindy Rutherford
32 months ago
Good luck and get well soon! Keep up the positive attitude!