Brian Wolfe's Fight For Life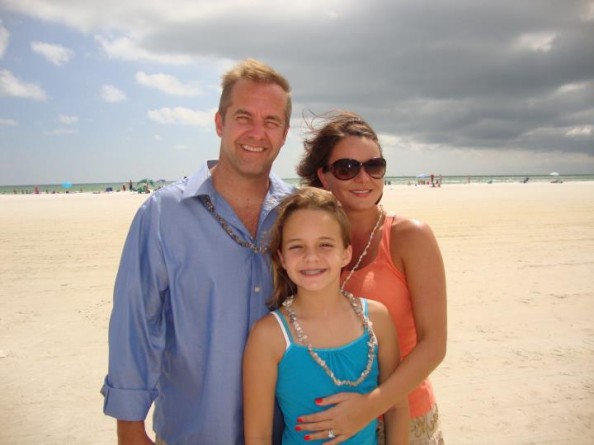 Hey guys. Brian passed peacefully on Tuesday at 4:30pm. Thank you all for making this last year the best for him it could have possibly been. I'll let you all know when and where the service will be when we figure that out. We'll probably take the weekend off and worry about it on Monday. Love and light! XOXOXOXOXOXO

(Shared from Nick' s update on facebook)
Identical twins Nick and Brian Wolfe grew up in St. Petersburg, Florida and started their epic journey into the world of special effects makeup. They share inborn enthusiasm for art and illusion that has fueled their meteoric rise in the world of faceart, body painting and special effects make-up.They travel the world sharing their ideas, teaching others and helping them accomplish their dreams.

Brian has been married for 13 years to his devoted wife, Dara and they have an 12 year old daughter, Trinity. Both who are his life and biggest supporters.

July 2012, Brian was diagnosed with pancreatic cancer that has knocked him off his feet and is threatening his life. While Brian undergoes treatment he is unable to work. His wife, who has stood by his side for over a dozen years is needed by his side now more than ever.

We are asking you to help the Wolfe family in any way you can. Any donation amount is greatly appreciated and will be used to help with day to day expenses so Brian can focus on healing and living his dream once again.

The Wolfe family is so blessed to have such caring family, friends and fans and is extraordinarily grateful for the continued support.

For those who may be wondering, I am Dara's sister and I am close to both her and Brian. Dara and Brian are both aware of this page and the support we are asking for. This page has been a group effort put together by our entire family. We greatly appreciate any help you can offer.
What is GoFundMe?

Fundraising made easy >>
CONTACT
LINK
POSTER
REPORT
Teresa Rust
12 months ago
Phil Miller
16 months ago
RIP Brian.
Funtastick Supplies
16 months ago
We asked our customers to "round up" their purchases to the nearest dollar. We matched what was raised over a 2 month period. Brian was such an inspiration to so many!
Miyako Palmer
17 months ago
Kristen Colby
17 months ago
Jessica Steele
17 months ago
I will try to send more soon. It has taken me a long time to get my finances stable enough to share. Nick I was asked by our former boss Kristen of Ojos Locos how you were doing and she sends her condolences and asked me if there was anything she could do I said yes ... due to the medical bills left behind there is a gofundme link for Brian, which I emailed to her this morning. She said you and I are like family to her and she wants to help as well. Hooray I hope this helps out even more.
Thanks for inspirations and laughter Rest in Peace dear Brian we will all miss you sooo much! supporting thoughts to Nick and family From Denmark- Sabrina and Jane Wigh