Help my blind dog see again!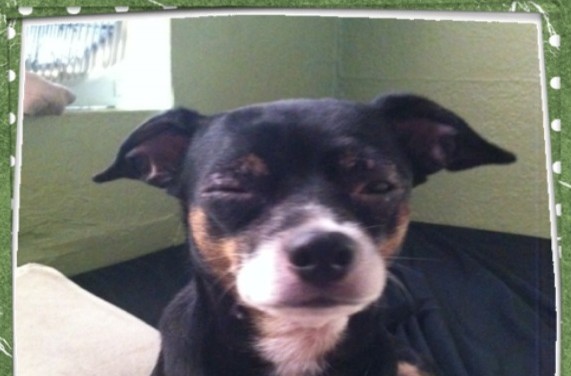 It's official. Both of Soda's eyes are covered with cataracts. We plan to have his last eye tests next month, then we can schedule a surgery day.
Please help my dog Soda get his eyesight back! He was diagnosed with diabetes in February 2012. We have been managing his blood sugar levels really well with twice daily insulin shots, but we were told from the beginning that he would end up blind, yet we hoped that he would be spared. All diabetic dogs get cataracts within the first year of being diagnosed. He has lost his sight in both eyes. Please help us raise money for his eye surgery. The VCA told us the price range for this surgery is $4000-$5000. Soda is only 6 years old and deserves many more years to chase squirrels and bird watch. He closes his eyes because he does not like what he sees and mopes around the house. No amount is too little! Thank you and God bless you!

If you have any questions please contact:
Chris Gutierrez at oxthemax4484@yahoo.com
Martha Calidonio at marti4484@gmail.com


What is GoFundMe?

Fundraising made easy >>
CONTACT
LINK
POSTER
REPORT
Love you guys! Hope he gets better!
Dan Leyvadiaz
29 months ago
My puppeh dawg, Xaos, and I hope this helps and wish you a speedy recovery, Soda!
Guillermo Serrano
29 months ago
Jonathan Afamasaga
30 months ago
#teamSODA :)
Jose Gutierrez
30 months ago
This donation is for my grandson ..SODA...I love animals ...feel better .
sandy aguilar
30 months ago
aguilar fam
30 months ago
Best wishes for little buddy...stay strong! :D