My finless surfing project offers an alternative to the thruster, quad and contest mentality that dominates our sport. We choose to cel­e­brate surf­ing for what it is: a joy­ful union between the surfer
and the ocean. My mission is to give voice to those people "" surfers, shapers, writ­ers, artists, film­mak­ers, and photographers "" who qui­etly keep surf cul­ture alive. Let's ride waves finless together! Please support Jeff's Timpone of Maui with the money I need for him to create this one-of-a-kind finless surfing transformation... 4'6", Carbon Fiber, 45 degree rails, one board!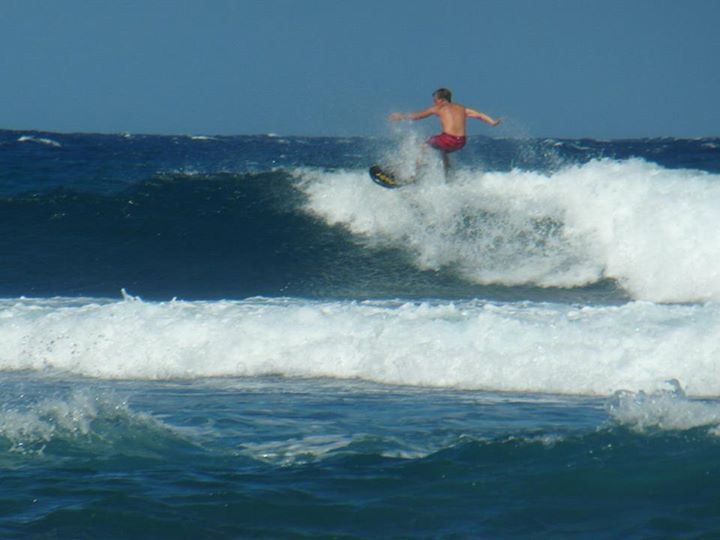 Surfing a windy day at Ho'okipa on Maui 2013' I'm riding a 48" (4') x 20" x 2.5"...That's 6" shorter than the board to be designed, and that wave is probably should to head high, not too big!
I'll be raising money to create the first surfboard (*see outsource) having nice 45* degree rails meant to be surfed finless at 4'6" I'm going to present 2 surf study experts, Kelly Slater, and Brad Domke who have presented skills to this exact level under pressure riding waves in excess of 8+ feet conditions. Across the world riders, including myself are beginning to self experiment wave riding in larger conditions, while pushing equipment to a new scale. Smaller boards, sharper rails so to speak...fine tune surfers to a higher level experienced personally, due to a tighter smaller zen in the connection with the ocean. Riding a surfboard with no fins is indescribable when riding in the pocket of a wave. And this crowdfunding campaign is to create a board that drives the style of sport of surfing, like the final frontier in Star Trek. This one surfboard will be outsourced to Hawaii professional shaper on Maui, Jeff Timpone. And it will be ridden by me, photographed with a waterproof camera from all angles on Long Island, New York. Then I plan to video produce and potentially begin taking orders for the sale of one board!
Shorterboards #1:
These were just some example videos of what's going on around the sport of surfing, and little explanation of of why/how, I'd like to thank all the supporters of this crowdfunding project. The driving force behind this campaign is the 45 degree rail not pictured in the above video, because it doesn't exist yet...
The basic dimensions for the board, here, included is a double glass coat for traveling:
4'6" (54") x 20" x 2 3/8"
I can show you some pictures of the way this "wanna-be prototype board" is still a simple blueprint.
Here...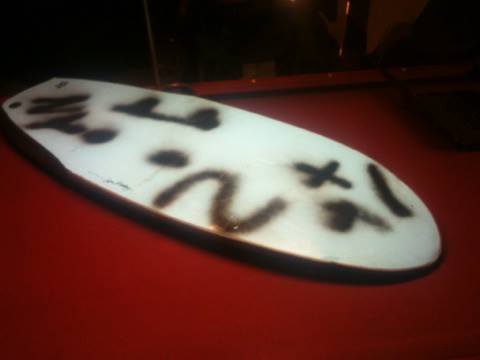 pictured above: *bottom
And Here....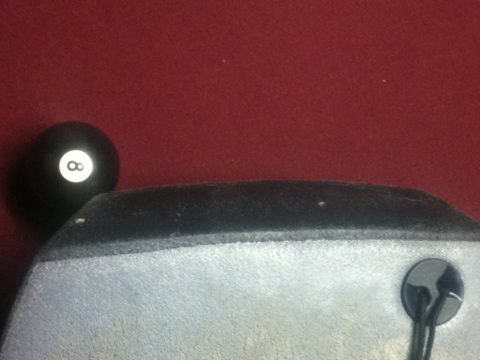 *tail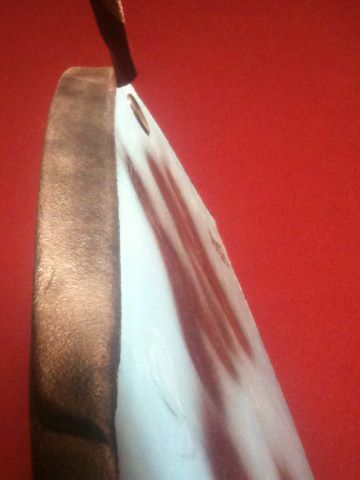 This is what's going to be innovated.. to be 45 degree sharpened rails to hold in the pocket for better barrel riding. The new rail is to created better cohesion at steep angles or heights of waves at shoulder to head high plus.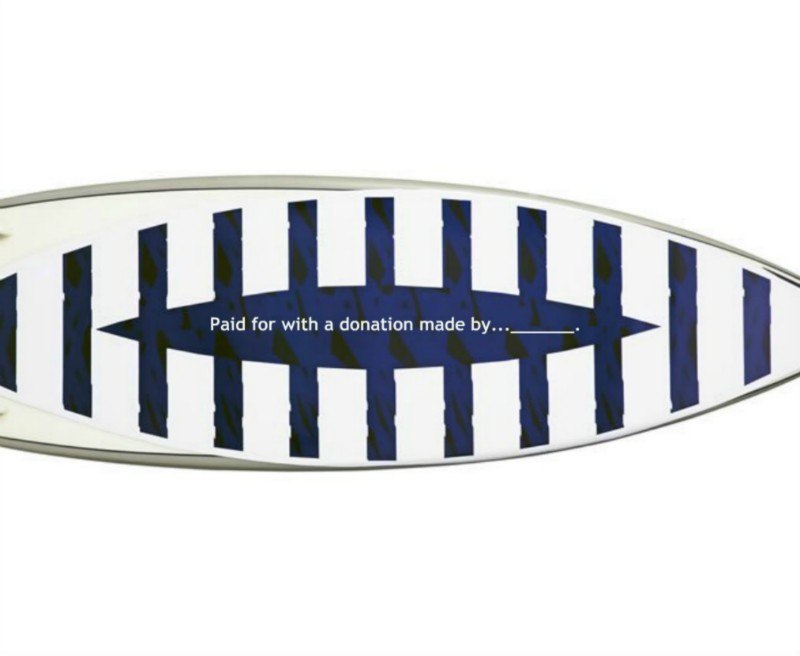 As a "Founding Sponsor" your name goes on the bottom of the deck. This new pattern has been proven using SharkMitigation to deter ocean predators, including sharks. The black and white pattern will be airbrushed on after design phase. Your name will appear, Paid for with a Crowdfunding donation made by YOU.
(808)-633-8976
ALOHA,
Lee